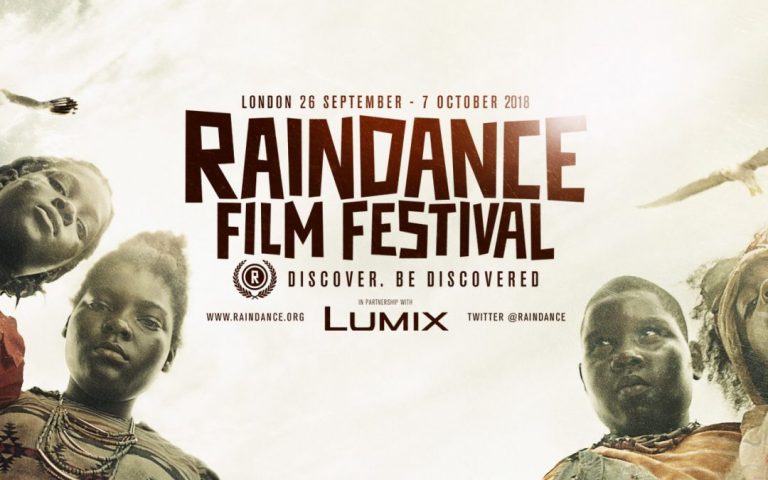 Chile Named Guest Country for London's Raindance Film Festival 2018
20 September, 2018
Geographically diverse, culturally rich, politically-charged and diasporic, Chile is a country of stubborn nationality. Chilean film has been internationally recognised for many years, with documentaries and feature films often covering the brutal years of Pinochet's dictatorship and the social fractures it has left. But the Chilean Film Industry has been rumbling especially deep this year and aftershocks have been felt in film festivals around the world. Following the Oscar for Best Foreign Language Film awarded to Sebastián Lelio's powerful and sleek A Fantastic Woman (2018), Chilean film has rightfully earned its pin on the mainstream film map. This autumn, Raindance have chosen this slender and diverse nation as its host country for their 2018 festival (taking place from 26th September until 7th October at venues across London).
Raindance 2018 Highlights
Accompanying a programme of international cinema, Raindance will be screening 5 award-winning Chilean flicks:
Kicking off the festival, Princesita (Chile/Argentina/Spain) taps into the life of twelve-year-old Tamara, who has been raised in a cult community in southern Chile, and is thought by the cult leader to be the 'chosen one'. Tamara's status takes her to the outside world to be educated, but here, her growing awareness of life outside the cult and the onset of puberty bring her childhood into serious conflict.
calendar.raindancefestival.org/films/princesita
Damn Kids (Chile) follows Gladys as she cares for her family in a working-class neighbourhood of Santiago in 1983. Secretly she is part of the revolutionary force fighting for democracy against the oppressive dictatorship of General Pinochet. The story is told from the perspective of Samuel, a young north American missionary living with Gladys, who is in Chile to spread the word of God.
calendar.raindancefestival.org/films/damn-kids
Directed by Into Carrizo-Ortiz, The Night (Chile) is the story of an ordinary student who must choose between his morals and his his dark side on the day when the world is immersed in total darkness.
http://calendar.raindancefestival.org/films/the-night
Sebastián Lelio's Oscar winner A Fantastic Woman (Chile) fluidly portrays the intimate connections and relationship struggles between different characters in modern Santiago. Don't miss the Q&A with writer, Gonzalo Maza, on Thursday 27th September.
calendar.raindancefestival.org/films/a-fantastic-woman
Gloria (USA/Chile), also directed by Sebastián Lelio, tells the story of a 58-year-old woman who looks for love in ballrooms for single adults. Her delicate temperament changes the day she meets Rodolfo. Gloria allows herself to become immersed in passion, but can she escape teetering between hope and despair?
calendar.raindancefestival.org/films/gloria
On Friday 28th September Raindance are offering a 'Chile Day' of guest panels and talks run in collaboration with the Department of Culture of the Ministry of Foreign Affairs on Chile (DIRAC) and the UK Chilean Embassy. It will include a panel discussion with experts from the Chilean Film Industry, discussing co-production, collaboration and distribution throughout the Chilean marketplace and there will be an exclusive Case Study from Chilean VR Creators, Merced Productora. What's more, Gonzalo Maza – the mastermind writer behind Oscar winner A Fantastic Woman – will present an Anatomy of a Reel on one of the film's most iconic scenes… can you guess which?
Other films, shorts and events of Latam interest:
From the directors of The Two Escobars and Pelé, Nossa Chape (Brazil/Colombia/Spain) is a sensitive and powerful documentary capturing the aftermath of the event which killed 71 people -including 19 players and 20 journalists. Hopeful and energetic footage taken by the media on board as well as the team themselves contrasts representations of the how life after the tragedy trudges on.
Kaiser! The Greatest Footballer Never to Play Football (UK) is a great story of a man whose charm and self-delusion forged a footballing fairy-tale that drove him to national fame in 1980s Brazil, without even playing a minute of football! Louis Myles pulls together interviews with Henrique himself, his close friends, and Brazilian football royalty to tell the tale of how one incredible dream became a reality.
Pa'lante (USA). Starring Mela Murder (The Florida Project) and her daughter, Amethyst, is a short film soundtracked by Hurray for the Riff Raff's Latinx protest song of the same name. The film follows a working class family in Puerto Rico as they reconnect and rebuild their life.
Waldo's Dream (Chile) tells the animated story of a man tormented by the birth malformation of his only son. In an aim to leave his grief behind him, he fixates on a personal utopia and goes about constructing a huge amusement park named Happyland.
Blast from the past: El Mariachi
Producer and actor, Carlos Gallardo, will attend the festival to participate in a screening Q&A of Robert Rodriguez' classic, El Mariachi (1992). Gallardo will present a detailed script-to-scene breakdown of the critically acclaimed low-budget indie film that eventually grossed $246 million worldwide. Note: Gallardo co-produced the film and himself played El Mariachi, winning the Independent Spirit Award for Best Feature a year after the film's release.
calendar.raindancefestival.org/films/el-mariachi
If this isn't enough to excite our readers, perhaps an evening of some of the most game-changing and prolific Mexican shorts will be. Carefully selected to showcase an essence of Mexican film, this House of Mexico screening will give a lasting taste of what Mexican cinema is really about. Films will be screened at the Bargehouse in the Oxo Tower Wharf, alongside a selection of Mexican art, music and drinks.
festival.raindance.org/programmes/house-of-mexico
Tickets can be purchased for individual screenings via the Raindance website. The festival will be taking place from 26th September until 7th October.

Follow Sounds and Colours: Facebook / Twitter / Instagram / Mixcloud / Soundcloud / Bandcamp

Subscribe to the Sounds and Colours Newsletter for regular updates, news and competitions bringing the best of Latin American culture direct to your Inbox.
Share: