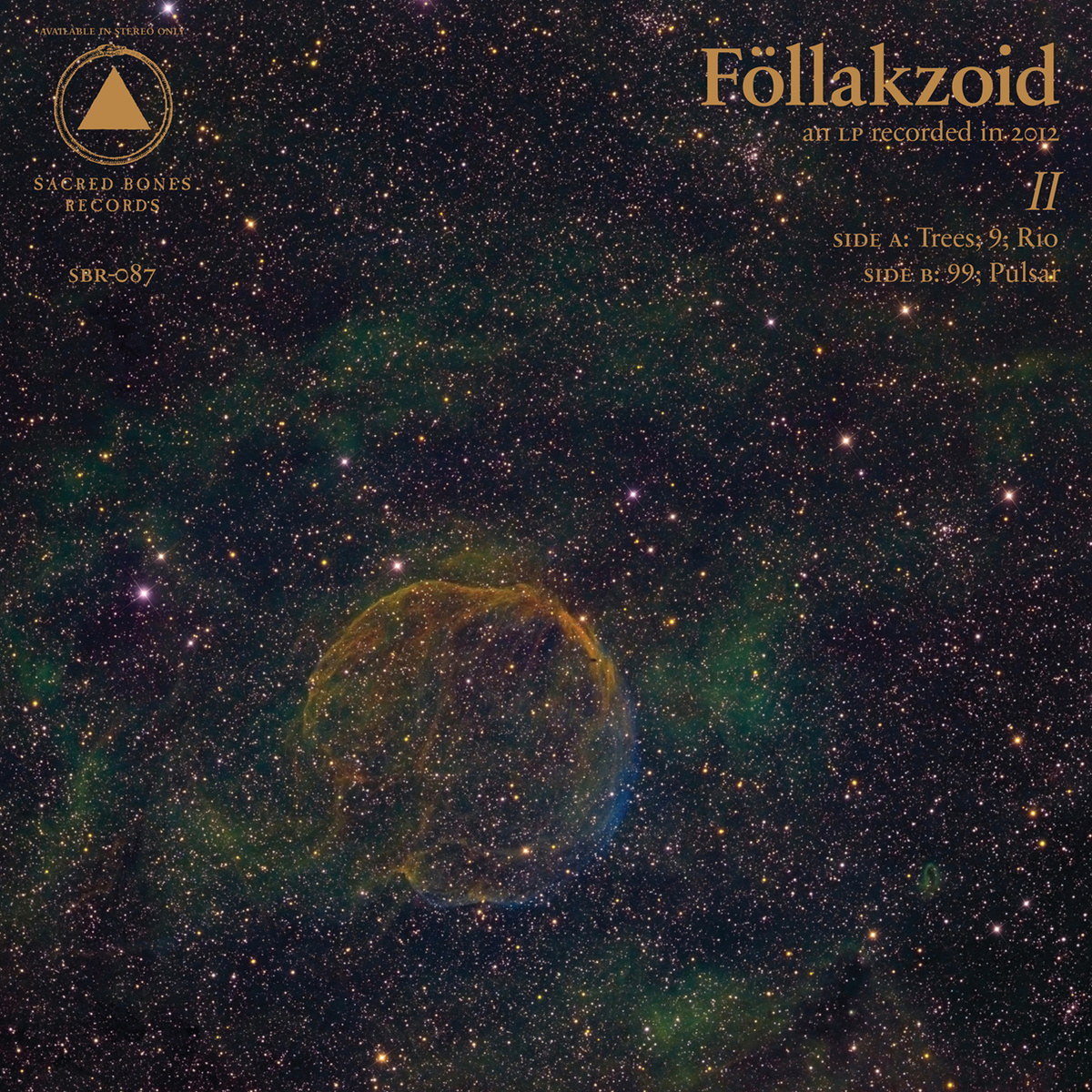 Like the vast expanses which cover their native Chile, Föllakzoid's full debut album II is a record to get lost in. The void through which II travels is belied by the fact it contains a mere five tunes, although with the shortest clocking in at just under seven minutes, it is a voyage of some substance. Marked by the relentless ferocity of a throbbing core on which a multi-tentacled beast writhes and sweats, II possesses a strikingly observed balance between quasi-industrial force and organic fervour. It is Howl's Moving Castle clamped onto a runaway locomotive, hurtling through the blackness without ever suggesting from where it came or when it will finally come to a halt.
II never veers off its course, as it stubbornly avoids cliché pitfalls of choruses or solos, building in seething intensity on "Rio" and the epic, 13-minute "Pulsar", while extended psychedelic jams, abstract flourishes and growling guitar intertwine over the pulsating undercurrent. The album may be indebted to the hypnotic repetition of seventies psych-rock, but it is also spliced with enough electronic-dabbling to arouse even the most ardent tech-head.
In spite of the multiple layers of sampled guitar and experimental effects, there is at times a sparseness to the album, as sinister riffs stretch across the chasms of "9", while things crank up in other places, most notably in the Sabbath-esque "Trees". Vocalist Juan Pablo Rodrigues' indecipherable murmur is scantly-applied, but this reticence to indulge in anything as conventional as normal singing simply enhances the pull of Föllakzoid's space-coma.
Having emerged from the black hole that is East Santiago, Föllakzoid have crafted an album of mesmeric resonance shrouded in musical dark matter. Mysterious, powerful and all-consuming, it may take you a long time to find your way out.
You can buy II digitally at Bandcamp or get the LP/CD from Sacred Bones Records

Follow Sounds and Colours: Facebook / Twitter / Instagram / Mixcloud / Soundcloud / Bandcamp

Subscribe to the Sounds and Colours Newsletter for regular updates, news and competitions bringing the best of Latin American culture direct to your Inbox.
Share: