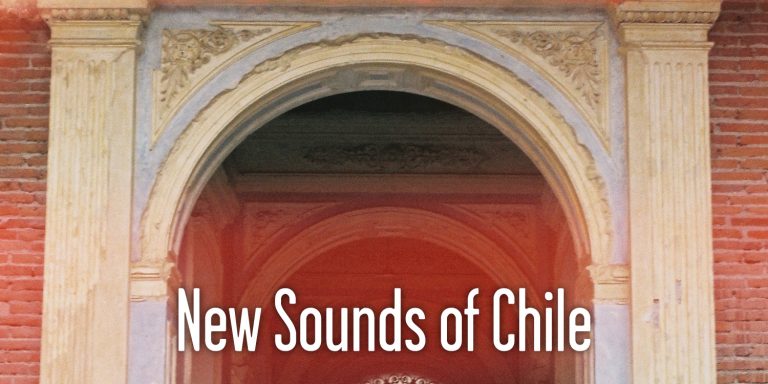 New Sounds of Chile #3
13 July, 2021
Continuing to shed light on the popular and contemporary musical landscape of the long and geographically diverse country of Chile, we share the newest sounds coming out of Latin America's southern tip. It's fair to say that electronic and urban music takes on unexpected and divergent shapes when it comes from the Chilean underground.
When listening to club music, you get electro-pop from the likes of the internationally-known Javiera Mena, techno and house made by labels like the 6-years old Panal Records and recent breakthrough Romántico Records, and of course you can't make a list without the sometimes overlooked scene of digital folklore, which has found a new advocate in the shape of acclaimed hip-hop and electronic producer DJ Raff.
When it comes to hip-hop and r&b-inspired music, Chile is one of the most active in the continent. Currently we are undergoing a powerful new wave of trap and reggaeton, with Ceaese as one of the first rappers to play the game, here in a song with Polimá Westcoast; of course you have Pablo Chill-E and Harry Nach collaborating with Galee Galee on the latest trending track, but there is more to this current scene's success, that comes from years of rap and beats coming from Chile. There is a new song from long time Bronko Yotte collaborator and producer, Dein Dement, soulful r&b with a strong funky rhythm, and also a new project from Sin Orbita vocalist Rosa Del Nilo, going for some contemporary neo-soul. New approaches on rhyming over electronic music, Bandgdal is musical project orchestrated by Oushet and narrated by SeerJú, a musical adventure exploring the best of both elements. Jonas Sanche, already a staple in boombap classic-era hip-hop, comes back in the company of Macrodee and Antioch, making a beautiful backdrop beat.
Santiago Vodou – TI JAN
Established by former members of Mambo Solo, with the inclusion of Haitian members, Santiago Vodou are an electronic excursion into vodou music traditions from Haiti. Released by New Latam Beats, "TI JAN" is a prayer to the spirits asking for earth's fertility and a good harvest, an anthem for farmers and agriculture.
IARAHEI – Copao
IARAHEI has been playing club music sets all over Santiago, whether a baile funk heavy tropical beats night or a more sophisticated electronic night. Her first EP, Salto Cuántico, mixes lots of her influences, so it's not crazy that one of its tracks, "Copao", goes full-on dembow.
Vaskular – Radar
Currently living in France, Vaskular was a member of Colectivo Etéreo, an alternative rap experiment, and also one of the creators of the label currently releasing his latest single, Discos Pegaos. Now fully submerged in experimental electronic club music, "Radar" is an hypnotic minimalistic techno with dense atmospherics.
Alejandro Paz – Santiago
Following the logic of his album Sin Llorar, Alejandro Paz continues his search for emotive songwriting and clever song elaboration. Beyond the use of vocals on classics like "El House" or "Vayanse", here you can see the growth of a project that has always been looking for the perfect electronic song.
Alffo – En La Intensidad
Almost as if it was a freestyle, Alffo spits an athletic train of thoughts, with beautiful rhymes, that includes some human introspection, social critique and most of all, a declaration of intention with a strong sense of self growth. The clean musical environment is the perfect fit to let the lyrics take the spotlight.
DrefQuila ft. Killua97 & C-Funk – Tu Sabor
This collaboration is not unlikely, but it's still a rare gem, with famous multi-instrumentalist, producer and vocoder star C-Funk adding his magic to one of the always diverse sounding singles from major label signed rapper DrefQuila. The chain is complete with the inclusion of social media powered breakthrough artist Killua97.
AKRIILA – XEKERAU
AKRILLA is on her way to becoming an important new face of rap, where intelligent songwriting is not only focused on economical injustice – that's just the tip of the iceberg for a society that is structurally wrong. Good thing is that she can flow on different beats, like a dirty trap beat, without losing any of her identity.
Imaabs ft. Valenciaga Falsas – Cenizas
With releases on different labels around the world, longtime NAAFI member Imaabs releases his first album on the CDMX-based label. Descifrar features collaborations from singer Tama Gucci and producer Wasted Fates, and on "Cenizas" he introduces fellow local singer Valenciaga Falsas for a dark, heartbroken reggaeton.



Follow Sounds and Colours: Facebook / Twitter / Instagram / Mixcloud / Soundcloud / Bandcamp

Subscribe to the Sounds and Colours Newsletter for regular updates, news and competitions bringing the best of Latin American culture direct to your Inbox.
Share: