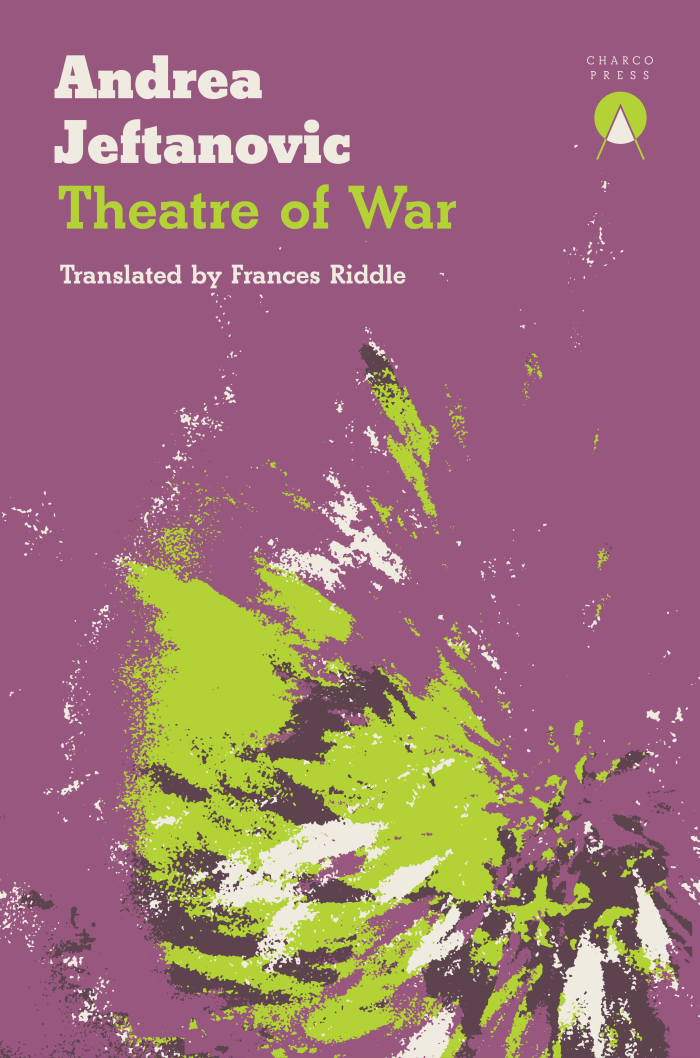 'Theatre of War' by Andrea Jeftanovic: A Restless and Engrossing Read
22 January, 2021
Edinburgh-based Charco Press has been making waves, snapping up the latest literary talent from Latin America, and Chilean author Andrea Jeftanovic's debut novel Theatre of War is no exception to this trend. Set in an unnamed South American country, we follow the story of Tamara, the youngest child of an Eastern European family who fled conflict in the war-torn Balkans to seek a new life on a far away continent. As war continues to destroy lives and relationships back home, the same can be said of the internal struggles faced during Tamara's turbulent childhood, in a broken home, haunted by her traumatised parents and half-siblings.
Jeftanovic's novel oscillates between stage directions and entries in a diary, with the trauma continually shaping the novel. Each episode in the novel is presented in short chapters, as the family's collective memory continues to impact Tamara's relationships with both the other 'actors' and the audience.
The novel begins in Act I, with Tamara setting the stage for the her family's drama. As we move into the other acts, Tamara takes on the role of both actor and audience member, as she also starts to observe her life. Emotionally scarred, this element of distance is also reflected in the relationships with her family members, such as when Tamara's mother forgets she has a third child, following an incident, and her short relationship with fellow student Franz. Tamara says: "As I write about my life, I cease to be a part of it." The novel acts as her own cathartic process in order to heal, although as the plot progresses it becomes increasingly obvious that she never can.
Jeftanovic's prose helps to show the intense pain and emotional struggle that Tamara faces during this novel, with bitter, visceral words and descriptions used during each act, painting images from which we simply can't escape. The same can be said of Francis Riddle's translation, which captures the blood, sweat, pain and excrement of the family in an incredibly vivid and painful manner. The short interludes or vignettes to which we are subjected soon begin to make sense as soon as Tamara starts to make sense of her own life. As she starts to grasp what has happened to her family and how it has affected her, the structure becomes easier. She is able to "to put together the puzzle of my past".
Theatre of War is restless and wholly engrossing at the same time. It is a short and punchy read that shows the horrors of war and the generational impacts that come about as a result of conflict, even decades later.
Theatre of War (original title Escenario de guerra) was translated by Frances Riddle and is published by Charco Press. It is available to purchase on Sounds and Colours' page on bookshop.org here.

Follow Sounds and Colours: Facebook / Twitter / Instagram / Mixcloud / Soundcloud / Bandcamp

Subscribe to the Sounds and Colours Newsletter for regular updates, news and competitions bringing the best of Latin American culture direct to your Inbox.
Share: