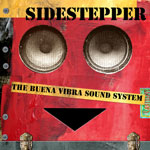 Afro-Colombian Beats Forged in Steel: Sidestepper Releases The Buena Vibra Sound System
|

19 April, 2010

Usually there are just two places you can go to hear a five-hour, slammin' DJ set of Afro-Colombian electronic-meets-roots dance music: Bogota and London. And in both cases the outfit behind the sound system is Sidestepper. Though they've made waves worldwide with past recordings, The Buena Vibra Sound System (on Palm Pictures) is the first album to capture the vibe of their dance club lineup in all its variety.


It may be hard to imagine that a British DJ/musician could get so immersed in the politics of race in a South American country, but that is exactly what happened to Sidestepper founder Richard Blair. It all started when Blair stumbled across a recording session of Afro-Colombian matriarch Totó La Momposina while he was working as an engineer at Peter Gabriel's Real World studios. "It sounded like Jamaican music, but deeper and more mystical," says Blair. "There were African drums, but not really. The whole thing took my head off."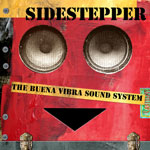 Blair visited Momposina and family on a holiday that extended from one month to two, and then to three, missing his return flight altogether. He was hooked. "I have never seen such spontaneity and warmth and unbridled joy," says Blair. "People party elsewhere as if they want to forget, but there is no real joy there. Here I have never seen people party with such joy. Total joy!"
With no money left, Blair began engineering for local bands and became the de facto engineer for Momposina. As his own sound evolved, and he put together a band, he did something no other band had done before: he drew on musicians from all regions of Colombia.
"Normally the Costeños [people from the coast] hang out with Costeños. And the people from Bogota hang out with other people from the city," Blair explains. "Bogota is in the mountains, and the stereotype is they are all intellectual and very cold. The stereotype of the Costeños is that they're uncouth and loud. Once we put the band together, it became more fashionable to appreciate Black people and Black music in Colombia. All the pop bands here are basically White rich kids. The best thing we could do without saying a word is just appear on stage."
Blair's outsider status made him a magnet for dynamic musicians. His friend Ivan Benavides, a musician who was well-established in Colombia from his duo Ivan and Lucia (as well as turns with Carlos Vives and Bloque), began writing songs for Sidestepper. "He's the sort of talent you rarely find," says Blair. "He's a real connoisseur of Colombian music and a real intellectual."  The two brought in a range of young salseros and hip hop emcees to rock the mic.
Depending on the need, Sidestepper can perform as a live band or simply with DJ, vocals, and percussion. While their last album 3am (In Beats We Trust) is an album you might play to wind down after a night out clubbing, Buena Vibra consists of tracks you could hear only at one of Sidestepper's sound system shows…until now.
Tracks like the eponymous "Sidestepper" bring back the band's early sound, paying homage to a night out in a salsa club. Inspired by mambo king Peréz Prado, this tongue-in-cheek tune calls out "Sidestepper sabor [flavor]!" Blair explains, "Like a lot of musical traditions from funk to blues, and salsa is no exception, if you are not bigging yourself up nobody else is going to."
On other tracks, Blair invents new beats entirely. On both "Que Sera" and "La Paloma," Blair explores the triangle between Colombia, Jamaica, and Nigeria. "The more I hear from these three places, the more I hear a relationship" Blair explains. "There is some Nigerian music that sounds as if it could easily be Colombian. So I tried to create a Colombian Afro-beat."
"La Bara Ratin" is an unusual beat coming from Blair's one-time obsession with "making beats that don't fall on the obvious beats of the bar." "Deja" is a reprise from 3am, but this time gets a Sly and Robbie-meets-hip hop treatment. The album has more hip hop references than Blair would have planned, but after working on so many complex rhythms, it was time to make things more simple. "It's like a chef trying to make incredibly complex wedding cakes, who goes home and wants to make a simple steak and eggs meal for himself," says Blair. "You need to have gone through these processes to do something simple well. This album has all those things."
Two tracks are by remixers. "Hoy Tenemos" was done by Boyz from Brazil, who later became the Gotan Project. The U.K.'s Lightning Head started from the ground up, preserving only the original vocals on "Mas Papaya."
Among the diverse beats are the unexpected moments along Sidestepper's path. Like the time they were about to play in Salt Lake City. The woman who picked them up at the airport said to Blair about the rest of the band, "What language are they speaking?" He replied, "Spanish." The woman, who was African-American, looked astonished and said, "There are Black people in Colombia that speak Spanish?!" The band had a couple of days off there and found the conservative town depressing. But when they hit the stage, the audience erupted, not letting them leave without first filling the stage with 150 dancers and making them play three encores.
"When we play in America, we get these very diverse multicultural crowds," says Blair. "People always tell us they never see anything like it normally."
A few years ago a journalist came up to the band at the end of a Los Angeles show glowing. "Normally when a new band comes along here in America, the only way to make it credible is to shovel lots of money into it," he said. "But we gringos just saw something totally different. You've got something forged in steel that money can't buy."
Blair credits it to the unbridled joy of Colombia.
Link to the Buena Vibra Sound System at Amazon

Follow Sounds and Colours: Facebook / Twitter / Instagram / Mixcloud / Soundcloud / Bandcamp

Subscribe to the Sounds and Colours Newsletter for regular updates, news and competitions bringing the best of Latin American culture direct to your Inbox.
Share: