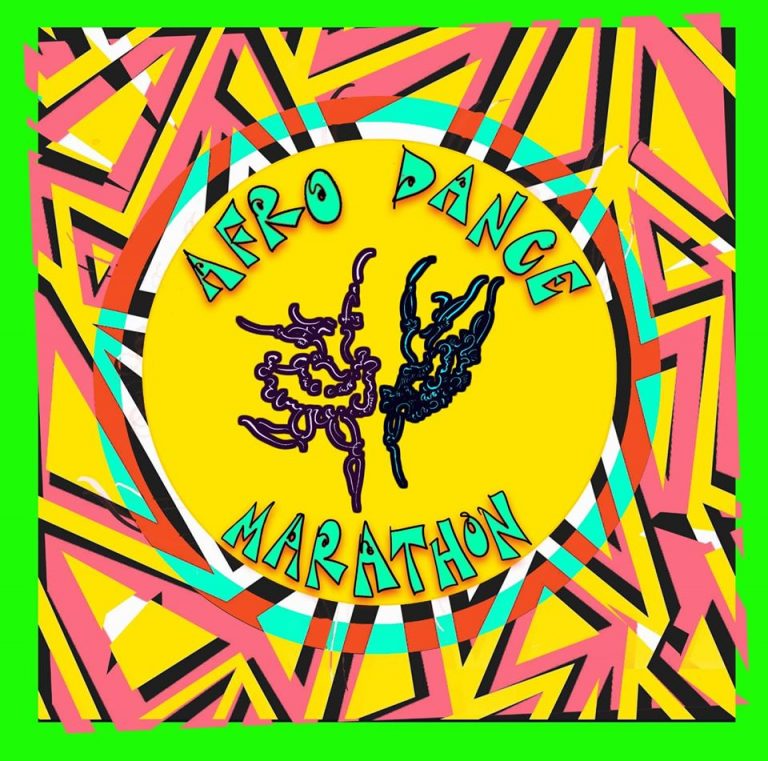 Afro Dance Marathon Raising Money for Families in Palenque
18 June, 2020
In the midst of the COVID-19 crisis, Colombian dancers and musicians got together online to dance and play music for 24 hours, raising money for families in San Basilio de Palenque struggling in lockdown. We spoke to the organisers to find out more.
"Se vive, se siente, Palenque está presente"
At the end of May, the virtual festival Afro Dance Marathon saw big names including Sexteto Tabalá, Kombilesa Mi, Las Estrellas del Caribe and Willy Macox, as well as dance groups Poder Afrikano and Escuela de Danza Batatá, perform live on Facebook and Twitch for viewers worldwide. The 24-hour virtual event raised over £2,400 (around $11,500,000 COP) for families in Palenque struggling to make ends meet and allow their bank accounts to remain open.
How did the festival come about?
A remote town in the foothills of the Montes de María outside of Cartagena whose informal economy relies mainly on tourism, farming and sweets sales, Palenque is struggling significantly in lockdown. Where the community's women would normally sell food products and local sweets such as cocada and alegría in Cartagena and in towns around Palenque, restrictions mean they can no longer leave. Those who work as guides and musicians haven't been able to welcome tourists to the town, a UNESCO World Heritage site for its cultural patrimony.
Wondering how she could help her musician friends and the families who've welcomed her to Palenque countless times, Tati, a tamborera and folklorista from Santa Marta, decided to organise Afro Dance Marathon alongside her partner Bela. "Tati was going to teach me to dance salsa in lockdown, for something to do, then I thought, 'why don't we dance for 24 hours and get sponsored?'" Bela, from the UK, tells us. Tati developed the idea further to reflect the cultural value of Palenque, enriching the cause by organising musical concerts from some of Palenque's best musicians.
Who took part?
During the two months of prep, more and more artists agreed to join the bill. The Colombian group AfroCaribe joined to dance champeta from Barcelona, bullerengue group Yimalá performed from Sonsón, Antioquia and Flor y Su Son Tradicional sang and performed from Arboletes, also on Antioquia's northern coast. Franklin Tejedor of tribal techno duo Mitú performed with his fantastic drum group Las Estrellas del Caribe, and the Casa de Cultura in Palenque was the backdrop for performances from Rap Folklóriko Palenquero groups Kombilesa Mi and Rap Su Kuto, dance groups Poder Afrikano and Escuela de Danzas Batatá and revered musical ensembles Sexteto Tabalá, Los Hijos de Benkos and Las Alegres Ambulancias.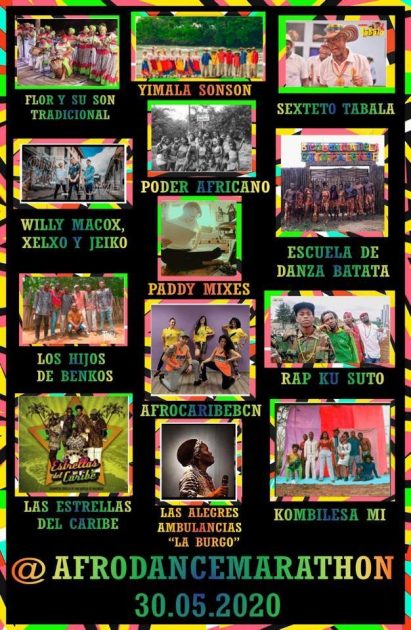 Viewers tuned in and donated from all over the world and organisers Tati and Bela danced from their current base in Menorca throughout the 24 hours. I asked if they got tired. "They're such wonderful musicians; each concert gave us a new shot of adrenaline", says Tati. "At the very end when we hung up the final call, Bela just turned to me and said 'we did it'".
How are they helping families in Palenque?
The festival tagline 'Bailando pa' las familias de Palenque' refers to the most important part: the money that's sent to families in Palenque. All donations are sent directly to a community organiser, who then wires cash directly to the heads of families who need it most. The organisers have a growing list of households and cédula numbers – currently at 91 names. This way, protected from muggings and fraud, families can instantly receive the donations. A family who wakes up without enough for breakfast are soon able to eat well for two to three weeks.
A Celebration of Afro-Colombianidad
Soon-to-be king of the islands off what is now the coast of Guinea-Bissau, Benkos Biohó was captured by Portuguese slave traders and shipped to Cartagena at the end of the 16th Century. In Cartagena, he inspired a rebellion communicating through songs and maps braided into hair. Benkos and some hundred others fled to the mountains and created a community and a guerrilla campaign against the Spanish, soon becoming the first African town in the Americas to win their freedom with a peace treaty.
To this day San Basilio de Palenque is hugely significant in the history and identity of Colombia and Latin America. The town is a haven of freedom, of African culture and of resistance. Contributing unquantifiably to Colombia's musical and cultural diversity through the fierce preservation of African and slave traditions, it's even more shocking that citizens are receiving no governmental support during these tough times.
"Here we still maintain the fight, the resistance that Benkos Bioho and his group started," Ali Fernando Navarro Salas, rapper in Palenque's RFP group Kombilesa Mi, explains. "It's a community with great musical wealth. A community that has its own language. A community of enterprising women, of working men who each year, every day, every hour contribute a grain of sand towards Colombia as a country."
Colombia benefits hugely from Palenque in terms of international image, musical output and touristic value. If you've consumed music from Palenque, visited the town or admired its steadfast Afro-Colombian traditions, it's on you to donate!
How to Support
Donate through Afro Dance Marathon's GoFundMe page, to see your money wired directly to a community leader and sent to a representative of each Palenque household. Your money will be sent urgently to help families in this critical situation.
Solvay Cecilia Casseres Cabarcas, from the Asokasimba women's association in San Basilio de Palenque says: "We ask from our hearts for more people and more families to join us. We give all our thanks to all the people who have put their hand on their heart to support this cause."
On June 28 there will be another Afro Dance Marathon event live on Facebook with a conversation/party involving Gabriel Marimón (discussing tourism), Joao Salgado Julio (discussing drumming) and Asokasimba (about women in Palenque) and performances from Escuela de Danza Batatá and Kombilesa Mi.
Donations to the people of Palenque who are struggling during the pandemic can be made via Afro Dance Marathon's GoFundMe

Follow Sounds and Colours: Facebook / Twitter / Instagram / Mixcloud / Soundcloud / Bandcamp

Subscribe to the Sounds and Colours Newsletter for regular updates, news and competitions bringing the best of Latin American culture direct to your Inbox.
Share: