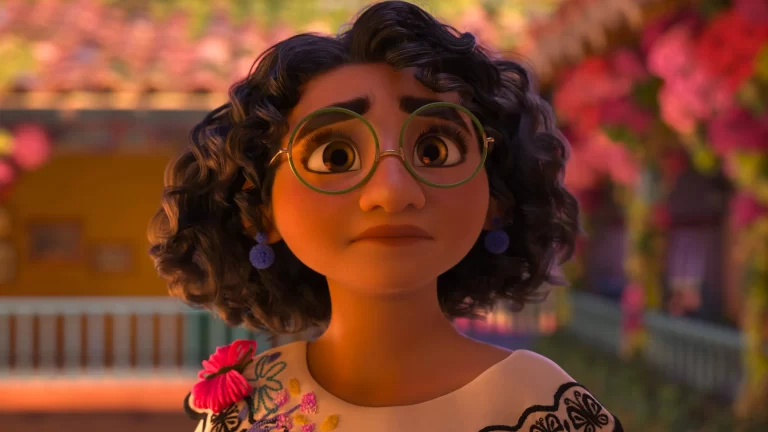 Disney
'Encanto': A Spell-Binding Representation of Latin America
16 February, 2022
I watched Encanto by chance. I confess that I had not read any reviews about it that had caught my attention, and it certainly wasn't on my watch list of films up for an Oscar this year. But my daughter, Laura, was enthusiastic: "you should see it, it's really good", she said. 25 years old, a graphic designer with a keen eye for contemporary culture, she rarely recommends a film so highly. So I ended up giving Encanto a chance. And the movie cast its spell on me as it had done with her.
In a sense, it´s a children's film, but it's one underlined by a number of narratives of domination.
The first narrative of domination: the film takes place in Colombia. Therefore, it addresses a country in the Global South, and its complicated relationship with the West.
The second: the Colombia of the film is that of the armed conflicts of the "Pablo Escobares" and their narco-guerillas. It is this trigger that literally drives the then young Alma Madrigal, when hounded by local guerrillas, to run away from home to save her family. In the process, Alma (her name means soul in Spanish and Portuguese) loses her husband Pedro, but manages to save her triplets, Julieta, Pepa and Bruno.
At this point, the tradition of magical realism that shone in works by the Colombian writer Gabriel García Márquez (1927-2014), and particularly evidenced by One Hundred Years of Solitude, enters the scene. By a "miracle", the candle that Alma carries has powers that eliminate her persecutors and, not least, create a sentient home with the ability to consciously feel sensations and emotions. The metaphor here is crystal clear: she has light, or in other words, a connection with the more subtle aspects of herself.
Protected in their casita (an affectionate diminutive of small house in Spanish), for fifty years the Madrigals get on with their lives, their family at the epicenter of a city that thrives under their protection. In theory, every member of the family has superpowers that they use to help the inhabitants of the small town. Like Julieta's eldest daughter, Luisa, who is super strong and literally lifts bunches of donkeys at once, in a representation of the feminine that would not have occurred 30 years ago.
Finally, the third narrative of domination: the matriarch Alma firmly controls the family's destiny (no surprise in a film representing Latin American culture).
It is no accident that her son Bruno is banished from the clan by Alma. His gift is to foresee events that have not yet been lived, with many of them not aligning with his mother's vision. Likewise, Mirabel, the youngest daughter of Julieta, is pushed aside for apparently not having been "gifted" with a superpower. Black sheep are not welcome in this family.
In a sense, the combination of these three levels of domination gives a dense texture to Alma's personality – let's not forget we are talking about a popular children's movie. Interestingly there are no villains in the film, with the possible exception of the initial guerrillas. After all, Alma is certainly tough, but not a bad old lady.
Following her forced displacement, Alma diligently ensured her family's survival, a situation that must be applauded. However, her leadership in the film's present, even if borne out of love, is no longer adequate to maintain the most important value that the character has: family and community unity.
We won't go into too many more details of the movie to avoid spoilers (it really is worth seeing). But it becomes obvious that the plight of the house (and the family and city by extension) will need to be resolved by the members of the family that have been excluded by Alma, and that Alma will need to liberate those elements of herself that she rejected long ago.
It took me a day or two thinking about the film to realise its layers of complexity. And the more I did that, the more I liked the movie. I found myself appreciating its representation of Latin America. At first glance it shows a reality that appears simple: violence, matriarchies, domination, exclusion… but when you look closely you begin to understand its nuances.
Encanto is available to stream on Disney+ and Amazon Prime Video

Follow Sounds and Colours: Facebook / Twitter / Instagram / Mixcloud / Soundcloud / Bandcamp

Subscribe to the Sounds and Colours Newsletter for regular updates, news and competitions bringing the best of Latin American culture direct to your Inbox.
Share: