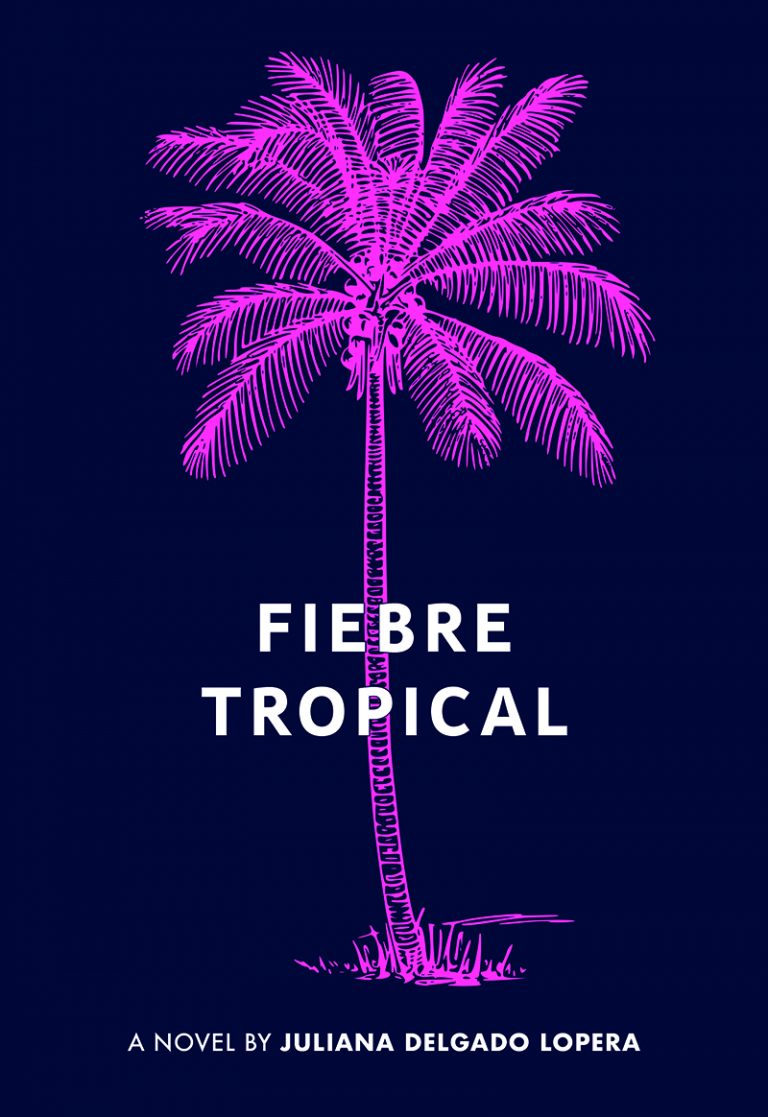 'Fiebre Tropical' by Juli Delgado Lopera: a Truly Modern Coming-of-Age Story
01 December, 2020
Juli Delgado Lopera's bilingual novel follows a Colombian teenager, Francisca, and the women in her life from Bogotá to Miami. Like many other coming-of-age stories, it deals with love, loss and sexuality, but Fiebre Tropical is much more than a story about any fifteen-year-old girl.
It is a perspective that has previously been stifled, ignored (Francisca is a Latinx queer Colombian immigrant) and once it's given a space to speak, the words tumble out: explosive, desperate and hormonal. You can almost smell the muskiness wafting from the pages of the book. It's raw, pungent and real. It refuses to assimilate, creating its own culture, its own language. Unapologetic, it forces the reader to contort themselves to fit into its world. And some readers might struggle to understand the instances of Colombian slang or recognise the musky room in the Hyatt Hotel filled with fainting middle-aged women at first, but by the end of the book the vernacular becomes natural and one wonders if the congregation's holiness is actually performative.
Having read into too many instances of female friendships in literature, it is remarkably refreshing and redemptive to correctly spot Francisca's crush in the opening chapters of the novel. The narrative is equal parts Jesús and queerness. The closer Francisca gets to Carmen, an outrageously Evangelical girl in her church, the closer she feels to 'Papi Dios'. Francisca lets Jesús into her heart while Carmen rubs small circles on her chest and holds her hand. When Francisca feels a wind reverberate through her it is unclear if this is a spiritual awakening or if she's having a physical response to Carmen's touch. Equally, her grandmother, La Tata, has her first homoerotic experience watching a nun smoking naked. Fiebre Tropical seems to suggest, albeit tentatively, a potential co-existence between queerness and God, if not in theology then in symbols.
Gender is fluid in the novel: the plastic baby standing in for Francisca's miscarried dead brother is actually a girl, Alba, Francisca's grandmother, dresses like a boy as a child, Francisca fantasies about having a pink penis.
"Alba touched the rolls of her belly, massaging them, they were few, thick, and well proportioned, just enough to give her the famous muñeca nickname. So stupid, she thought. This body."
While all of the main characters in the novel are born female, their femininity doesn't necessarily fit into traditional conceptions of gender.
Juli Delgado Lopera forces us to interact with the carnality of gender, the rawness of pubescence and the disjointed experience of the Latinx community in Miami; but the author is also tremendously funny and many moments in the book trigger knowing chuckles.
"I also couldn't imagine Jesús and Dios like kids in a dentist's waiting room checking in with the receptionist every so often, Did Francisca receive my son in her heart yet? (said no god ever), then He sat again and consoled Jesús, who couldn't stop sobbing because the answer was: No."
The novel manages to touch upon the humorous trivialities of life while peeling away the film of routine from the events that occur to its characters, subtly leaving its readers with profound questions. We are left unsatisfied; not knowing whether Francisca's sexuality is accepted, whether her relationship with God goes beyond her crush on Carmen, not understanding what will happen to her mother, her grandmother. We aren't given any happy endings or any endings at all really. There is an acute understanding that Francisca will keep living beyond the pages of the novel.
Fresh, funky and long overdue, stories like Fiebre Tropical are the future of American literature and a tremendous debut novel for Juli Delgado Lopera.
Fiebre Tropical is published by Feminist Press and is available to purchase at bookshop.org.

Follow Sounds and Colours: Facebook / Twitter / Instagram / Mixcloud / Soundcloud / Bandcamp

Subscribe to the Sounds and Colours Newsletter for regular updates, news and competitions bringing the best of Latin American culture direct to your Inbox.
Share: