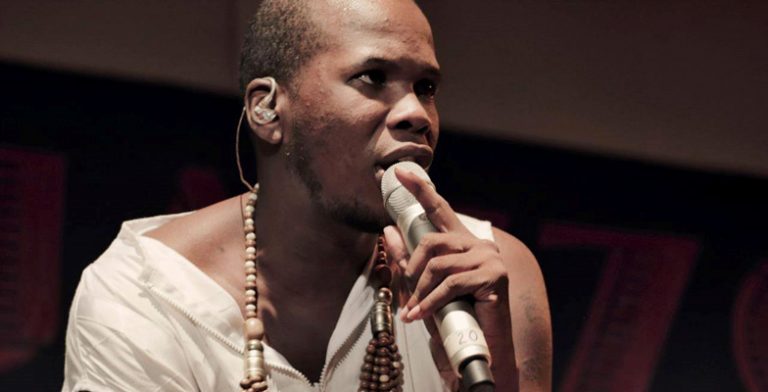 Jota Ramos Makes Propositions Not Protests to Colombia and Beyond
|

30 August, 2017

Jota Ramos is the face of Haga Que Pase, a Cali-based collective formed to "make propositions not protests" in a country that has for decades fought for peace. The group utilise urban rap to give a voice to Colombia's poor and forgotten communities, over the top of sounds from a rich folkloric heritage.

I first met Jota in Rincon Del Mar on the Caribbean coast. Just ten years ago, Rincon was somewhere you could get shot for being in the wrong place at the wrong time. These days, the pink sun sets in relative tranquillity over the sleepy town; however, residents are still hugely lacking in terms of economic resources and governmental support. Jota had arrived to lead a week of rap workshops for the children living there. "These workshops are our gift back to the people", he told me. "We want to open the eyes of these children to the political, social and economic situation they live in through rap, and help them understand that they can be active agents in changing it for the better." Over just a week, I understood just how much of an impact Jota's workshops could have. Children of all ages and confidence levels were beginning to question their community's norms. "Why don't we have clean drinking water?" a group of ten and eleven year old boys sang to a catchy chorus they had composed. Another moving piece was written by three sixteen year old girls, who silenced everyone with unapologetic lyrics about their feminine strengths, not once mentioning their physical appearance. This challenged everything I had witnessed at quinces, a traditional fifteenth birthday party when a girl supposedly transforms into a submissive and beautiful woman for the rest of the community.

Now a year on from when we first met, Jota is on tour with Haga Que Pase to promote their latest song, "Lantana". Comparable to tracks like Bomba Estéreo's "Alma y Cuerpo", the melody is warm and tropical. However, the subject matter is much darker: Colombia's typically sexist rhetoric. It deliberately challenges Latin America's increasingly popular reggaeton culture, and in particular the hyper-sexualisation of women it encourages:

"From birth, stereotypes steal our power / We are reduced to just girls who dance in tiny clothes, get bought drinks / Don't let them make you forget / We are powerful women."

Haga Que Pase remind women that they are not a wilted rose, but a vibrant lantana (a multi-coloured tropical flower). They even turn Pitbull's "Taxi" lyrics on their head, when Jota teases in the first verse: "We didn't meet in a taxi. I just met you walking along the street and we had a good chat!".

Haga Que Pase also continue their rap workshops across the country. These, Jota believes, may even one day bring peace: "In spite of peace talks, Colombia is in a huge mess. As one violent group leave, another one enters, and it's always normal people that suffer." We discussed mass paramilitary shoot-outs recently aimed at civilians in towns across the Pacific Coast: "I can't even go back to my hometown and family back in Villa Rica anymore because it's too dangerous", he told me, sadly. But, he believes "music and art will keep us going", serving as one of the only mouthpieces for the discounted. He adds: "it is especially important that new ways of thinking are encouraged amongst children, whose minds are yet to be closed by what society wants them to be. How else are we going to end fifty years of war and suffering?"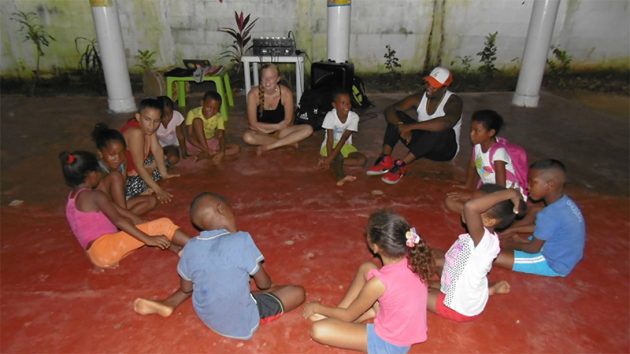 This December, Jota will be hosting a concert in Cali for groups of children from nine different towns he has worked with, as a chance for them to showcase their work.
If you are interested in donating towards this project, please consider making a donation to this JustGiving fundraiser.

Follow Sounds and Colours: Facebook / Twitter / Instagram / Mixcloud / Soundcloud / Bandcamp

Subscribe to the Sounds and Colours Newsletter for regular updates, news and competitions bringing the best of Latin American culture direct to your Inbox.
Share: