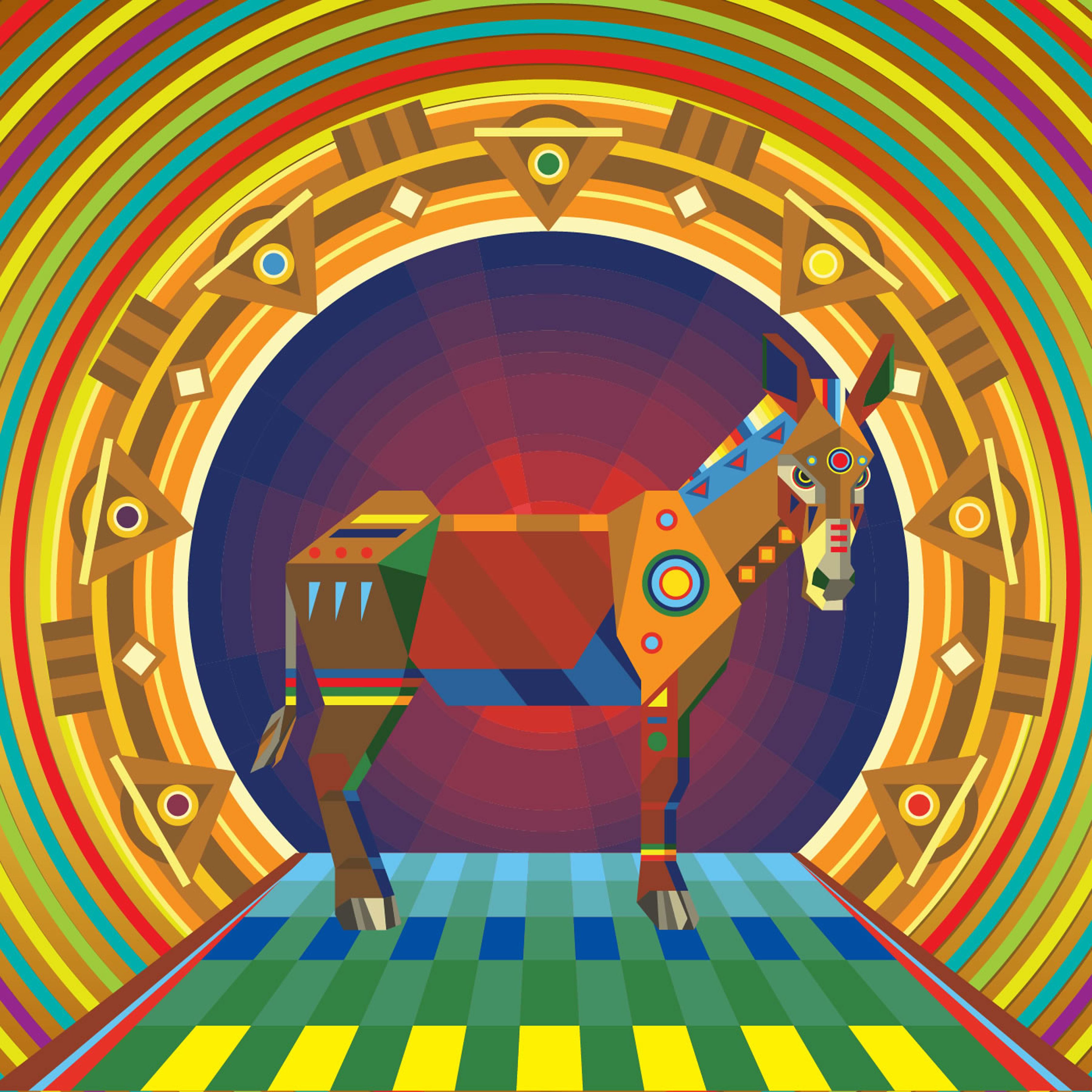 Review
Systema Solar – La Revancha del Burro
Systema Solar's new album is a guaranteed picó party.
Systema Solar is one of those Colombian bands that I love because it's obvious their picó–inspired sounds can power any street party. There's also the lead singer's scraggly voice (that's a compliment) and their absolute homage to AfroColombian music from the Caribbean coast.
The audio-visual collective will release a new album, La Revancha del Burro (The Donkey's Revenge), on Oct. 29, and fans will be pleasantly satisfied with its diverse sound and social justice vibes.
First, a little bit about the concept of the record and what Systema Solar is all about.
Colombia has "disposable people," who scavenge everyone's leftovers looking for anything that can be re-used (there is no recycling program in the country). As seen in the video for the first single off the album, La Rana, the band played streetwalking "recicladores" (a local and sometimes even pejorative term to refer to 'recyclators') that seek for magical treasures in the depths of the city's trash. Shot in between Barranquilla and Santa Marta, epicenter of Colombia's psychedelic tropical culture, the video was conceived as part of a special project called "Mi Barrio Sin Basura," a local workshop given to the community of El Oasis in Santa Marta by Intermundos, Systema's pioneering foundation for community empowerment and knowledge exchange.
The recicladores do a job no one wants to do, and it's this reality that inspires the band.
"It's important that it's more than just words in a song," says Juan Carlos Pellegrino, the band's sound architect. "That's why we have a non-governmental organization, with projects that come out of our songs. We do eco-housing, recycling, community radio, and alternative schooling."
It's music with a mission.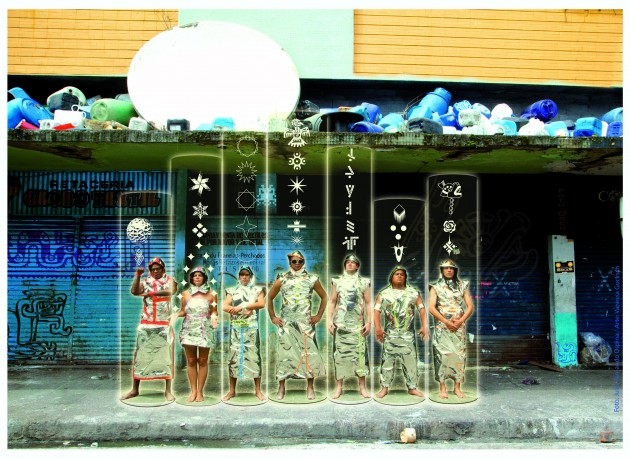 "Machete," for instance, addresses a new Colombian law that will soon require farmers can only use approved genetically modified seeds.
"The track talks about a campesino using a machete to clear snakes from the land", says Pellegrino.
"Colombia is a rural country and we have always been really affected by the regulation of the land, which has always served the powerful. So the song is really a metaphor. We're inviting people to send in videos from the protests for us to use. We're into getting people to disconnect from traditional, biased media, and encourage them to produce their own content, just as we do. We want to be our own independent channel. Another song from the album, 'Antena,' talks about that. It's an invitation to transmit."
As for the music, it's an invitation to think about these issues while enjoying yourself.
"Yo voy ganao" is upbeat, filled with heavy gaita flute, and a hell of a chorus, ('Sabor y wepaje!') "Esquina" is somewhat salsa-inspired. "Indio Guerreo" pays homage to aboriginal peoples, with an electronic dance music twist. And "Artificial" is clearly inspired by (do my ears deceive me?) a bachata rhythm?
"Tukupata" features scratching reminiscent of old school hip-hop along with a mapalé touch and a contradictory chorus, "Esto no es un mapale!"
There is a lot to this album and it's going to take several listens to get all the metaphors and meanings. But by purchasing it, one will feel part of this collective, which is obviously in the business for more than just music.

Follow Sounds and Colours: Facebook / Twitter / Instagram / Mixcloud / Soundcloud / Bandcamp

Subscribe to the Sounds and Colours Newsletter for regular updates, news and competitions bringing the best of Latin American culture direct to your Inbox.
Share: