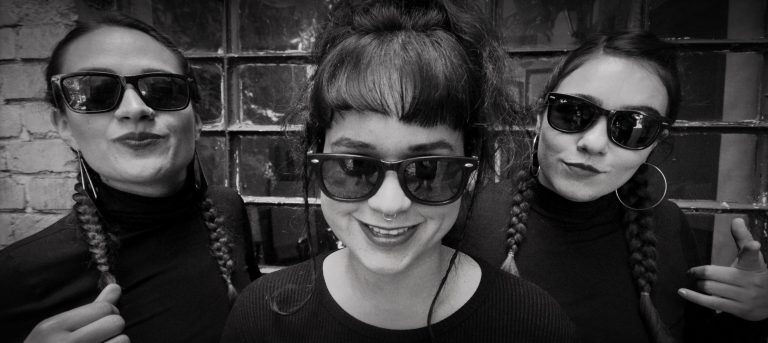 Tambor en Los Tiempos del Coronavirus: A Quarantine Playlist from Colombia
31 March, 2020
Lockdown. Quarantine. Self isolation. Wherever we are and whatever we might call it, humankind is in something of a predicament. Coming to terms with our own futility from the confines of four walls, to the tune of oft-hyperbolic news outlets; new forms of occupying our head space are ever more necessary than before in our lifetimes.
So, without harking on about the obvious we wanted to extend a thought to our readers as we celebrate Colombian independent music with a playlist to occupy at least some of that time indoors over the next little while. We've pulled together some of the best tracks from the start of this year (and a couple squeezed through from the tail end of the last) to keep our readers company in these tough times. We hope too that in this strange and difficult time it can serve as a welcome reminder that there is indeed, light, culture and music at the end of this rather bizarre tunnel.
Afrodaima – Mañana Será Otro Día
Afrodaima is one of the newest artists in the Colombian hip-hop scene. Tipped for big things in the now somewhat stalled proceedings of 2020, the aptly named "Mañana Será Otro Día" (tomorrow will be another day) seems a timely start point.
Solo Moderna – La Bandolera (Feat Empresarios)
A truly international collaboration brought to us thanks to Colombian-based label Galletas Calientes. Dutch artist Solo Moderna has been making beats for a while now and at the start of the year the multi-instrumentalist teamed with Washington DC-based Empresarios for "La Bandolera". Colombian illustrator Saga Uno accompanies the track with an excellently-animated video.
Tren de las Aves – Las Vidas
Although based for now in the Argentinian capital of Buenos Aires, the compositional muscle behind Tren de las Aves comes from Colombian pianist Iván Meluk. From Todas Las Noches, released at the end of January, enjoy this live version of the meandering, "Las Vidas", segueing to and from its lead melody with encapsulating style.
Romperayo – Que Tumba
Percussive wizard Pedro Ojeda's Romperayo seduce us with their cantering cumbias and ex-terrestrial frequencies. Available on 7-inch via Japanese label OKRA Jirushi.
La Muchacha – El Favorcito
Hailing from the verdant heart of Colombia: Manizales, Caldas. La Muchacha (Isabel Ramírez Ocampo) offers us a stripped back proposition of delicately plucked guitar alongside bowing vocals. Find a whole lot more from this upcoming artist on 2020's Canciones Crudas from Colombian label Sello In-Correcto.
Mitú – Roma
Colombian favourites Mitú have this year released the audiovisuals from their live shows in Malmö, Sweden. Strap in and hold on for this riveting recording of "Roma".
Indus – Atropica
A combination of two well established names in the Colombian scene. Doc Keyta, Afrodelica DJ and current percussion whizz of Ghetto Kumbé, together with Oscar Alford, a producer who has worked with the likes of Totó La Momposina and Richard Blair (Sidestepper), have dropped this futuristic champeta-inspired techno.
Los Maricas – Secuoya
Bogotano rockers Los Maricas released their latest album Álvarez back in February. Lead single "Secuoya" and its lyrical matter are already taking on a new context in the course of 2020.

"en una distancia,
estamos unidos,
estamos flotando,
en esta extraña condición"

"within a distance,
we are together,
we are floating,
in this strange condition"
Lido Pimienta – Nada (feat Li Saumet)
It seems an age since Canadian-based Colombiana, Lido Pimienta, told us of Miss Colombia, an album she describes as her 'cynical love letter' to Colombia. With the album's imminent April 17 release, check out the latest teaser with Bomba Estéreo's Li Saumet on the poppy and catchy, "Nada".
L'Xuasama – Check da' Master
With the Colombian Caribbean coast dominated by a plethora of traditional styles, other genres emanating from the region often find themselves at risk of being overlooked. Something Rapper Juan Manuel Martínez, better known by moniker L'Xuasama, knows all about that. The cartagenero's latest EP La Pausa looks to change that.
Son de la Provincia – Juancho Patacón
Squeezing in an entry from the back end of 2019, because, well to be frank it would be rude not to. This group of gaiteros, hailing from Carmen de Bolivar, feature La BOA front man Pio Molina in a traditional gaita line-up from the country's Caribbean region.
The Busy Twist – Macaco (Batata y Su Rumba Palenquera Remix)
A frenetic mash-up of Afro-vibes from UK duo The Busy Twist. Fire.
Elkin Robinson – Heal The Town
An artist sounding better with every release, Elkin Robinson's "Heal The Town", is the latest offering from Colombia's Provincia Island. Fleetingly-heavy delay, deep bass and a skiffle rhythm combine with a fantastic production alongside Los Hermanos Gomez. Tropical flavour defined.
La Perla – Guayabo
Fresh from a Mexican tour and hot off the press last Friday, more power and stronger resistance than ever from La Perla [pictured at top of page] tell us of their 'guayabo' (hangover) at the precarious state of affairs following last year's protests in Colombia. 
Frente Cumbiero – Porrovia
It's been a while since we had a hard release from Colombia's Frente Cumbiero. With the rather exciting anticipation of a new album due later in the year, kick back with the four-piece's latest fanfare, "Porrovía".
Neck Talese – Tropicana
Neck Talese (Nicolás Mejía) is a prolific songwriter who has been demonstrating his diversity for a while now across independent Colombian bands Los Niños Telepaticos and Conjuro Epilectico. Another track squeezed in from the back end of 2019, "Tropicana" offers us a further glimpse into that versatility and offers a suitably pensive close to proceedings.

Follow Sounds and Colours: Facebook / Twitter / Instagram / Mixcloud / Soundcloud / Bandcamp

Subscribe to the Sounds and Colours Newsletter for regular updates, news and competitions bringing the best of Latin American culture direct to your Inbox.
Share: