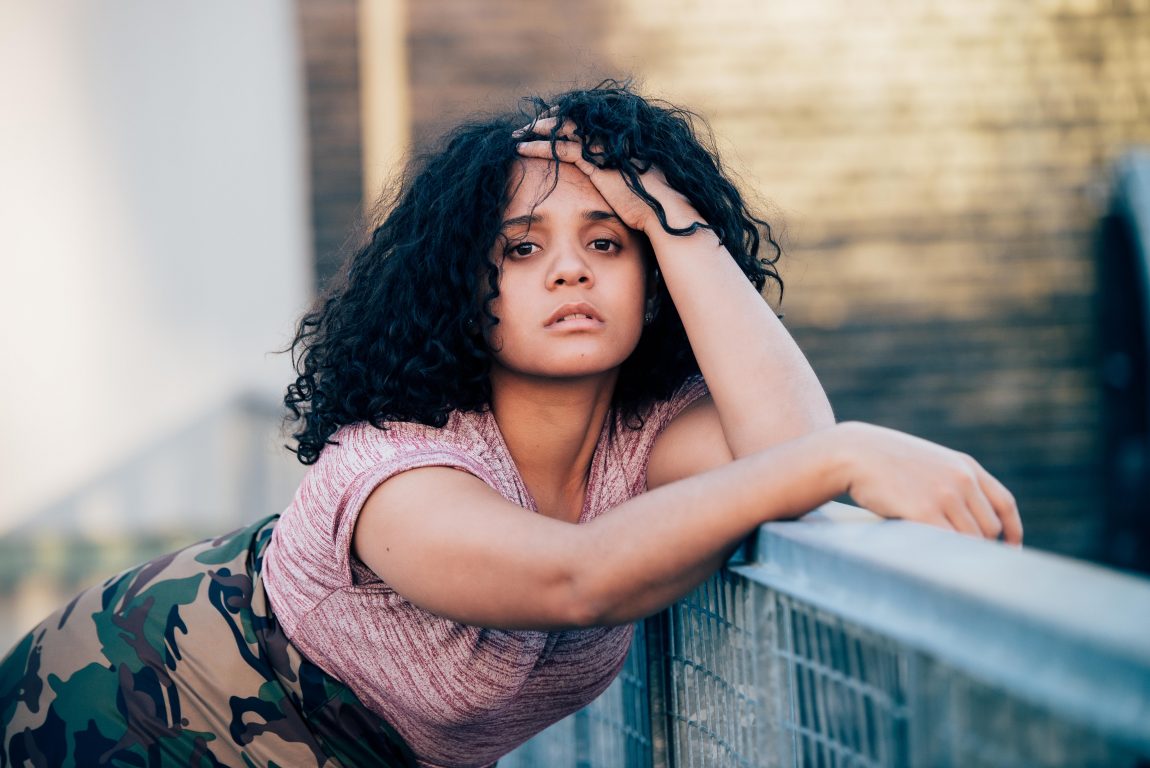 Alejandro Santiago
Lido Pimienta on Forthcoming Industrial Reggaetón Album 'Miss Colombia': 'It's A Cynical Love Letter To My Country'
|

06 December, 2017

There is no easy, or apt, way to describe Lido Pimienta. She's a versatile, enigmatic artist who combines a multitude of styles in her music, ranging from electro-pop synths to the indigenous folk rhythms from her homeland Colombia. So, she gets frustrated when people try to narrow her down. "…People kept putting me in this Nu Cumbia box, because I am from the north coast of Colombia, I am brown, I am Afro-Colombian", she explains. "My songs are not just 'let's all dance'. I don't want to be a monkey that you put a coin in and then it just starts dancing."

Despite her collaborations with, let's face it, most electro-cumbia pioneers (Chancha via Circuito, Quantic, Nicola Cruz…) Lido's definitely more than cumbia, if she is that at all as a solo artist.  Tracks from her first and second albums (Color and La Papessa, respectively) incorporate the upbeat and brassy ("Mueve"), electro-pop ("Agua"), and slower, vocally-led tracks ("La Capacidad", "Humano"). Her third album, Miss Colombia, is still (roughly) one-year from release, but she's already written most of it, and it promises once again to be stylistically diverse from previous material, "Imagine, industrial reggaetón: beats, my voice on top". she explains, "…but if all the beats are played with brass instruments. So, it is very ambitious, but I know that I am going to do it. And it is going to be amazing."

She took her time between Color (2010) and La Papessa (2016), partly to learn the production methods to allow her greater control of her musical output. With Miss Colombia, Lido continues to experiment and amplify her sound, "…The album will have three versions: a pop one with beats, voice and a little brass, the second which will have all my friends doing remixes of the songs, and the third which is voice and brass only."

If you look up Lido Pimienta now—on YouTube, Google, etc.—it probably won't take you long to see a lot of press articles and user comments focused on her personal views rather than her musical ability. Lido moved to Canada when she was 16, where she is now based. She is vocal about the prejudice she has witnessed during her time in North America, and is active in addressing the inequality suffered by immigrants and minority groups. She uses her music and concerts as a platform to redress the balance, recently causing controversy when she invited people of colour to the front of her show at the Halifax Open festival. This sparked outrage from a photographer, "…Basically, the photographer shoved people, screaming 'you hate me because I am white!', she covered the view of the brown women that I invited to the front", Lido explains. "I'm not separating, I'm not segregating, I don't have that power. I'm inviting people in solidarity and in love to make space for people who are oppressed."

The feud with the photographer led to extensive online abuse and trolling, as a number of media outlets picked up on the story, publishing sensationalized and accusatory accounts of the event.  Lido is fierce, resilient and unashamedly outspoken, but not beyond vulnerability to such attacks, "The media take things out of proportion, they used it to get clicks, to get more hits on their profiles, but they don't realise it has been devastating my life, and people are commenting horrific things on my social media."

"On a personal level, it is very saddening, because I feel like everything that I have worked on has been for love and unity for all people."

It is worth remembering here that the negativity is only spawned by her success—she has received a lot of support and recognition for both her music and her defiant approach to tackling injustice. She was awarded Canada's esteemed Polaris Prize, which selected La Papessa as the best Canadian album of the year, scholar Naomi Klein has lauded her as revolutionary, and a small army of Lido fans/admirers are stepping up to dismiss all the trolls that seem set on attacking her social media channels.

Despite the controversy that she has attracted, Lido is not planning to shy away from politicized themes anytime soon. "Why would I make music, and have a platform, and just talk about 'I can't live without this man because he doesn't call me back?' I mean that's been done, and that's just not me, not with my rich history, the triple bloods that are running through my veins", she asserts.  "It would be boring, and it would be a missed opportunity to not talk about these things, and it brings people together."

Miss Colombia will continue to explore issues close to Lido, focusing on the social issues of her country. The concept was inspired by the infamous 2015 Miss Universe mix up, when Steve Harvey accidentally named Miss Colombia the winner, before correcting himself to rightfully crown Miss Philippines. "For me, that was hilarious", Lido recollects. "…but to many in Colombia, that was treason. People were saying horrible things to Steve Harvey, horrible things to Miss Philippines…"

"…I have never seen my country so united, like all social classes, all uniting for the stupidest cause, when there are children in the [Colombian] desert dying because there is no water", she continues. "If people would be as outraged as they were for Miss Colombia in the same way they would be for those children, we wouldn't have those same socio-economic problems in our country. So, Miss Colombia was the starting point—the album right now is a cynical love letter to my country."

Lido has just wrapped up a short European tour, and is looking forward to putting the finishing touches on Miss Colombia in the upcoming year. She is determined to clear up the bad press and accusations that surround her, yet more than ever just wants to bring it back to the music, "I am ready, I am prepared, I am not new, so bring it on, both the good and the bad. I will deal with it", she says.

"I am just excited that I am able to work in music, so I am super excited to show people what is coming next, because, it's beautiful."

Watch the video for "La Capacidad" from La Papessa below:



Follow Sounds and Colours: Facebook / Twitter / Instagram / Mixcloud / Soundcloud / Bandcamp

Subscribe to the Sounds and Colours Newsletter for regular updates, news and competitions bringing the best of Latin American culture direct to your Inbox.
Share: