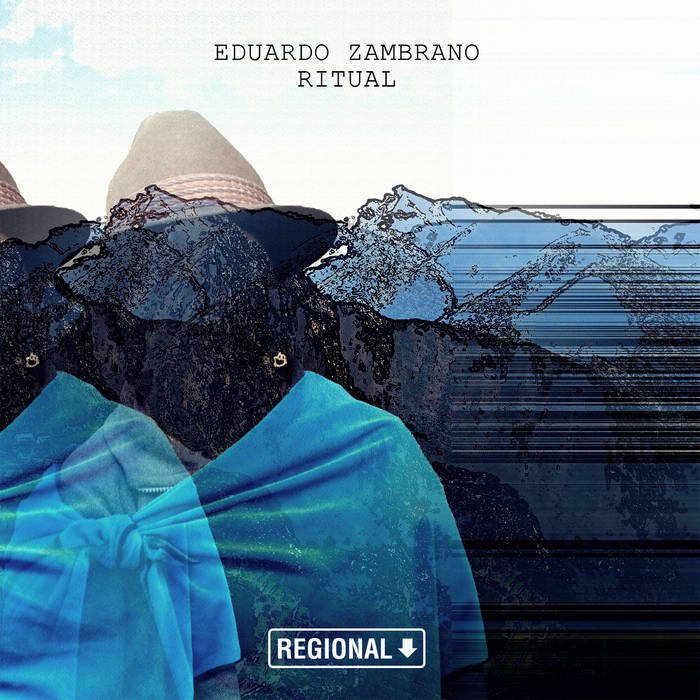 Review
Eduardo Zambrano – Ritual
The awareness of the present can at times feel like a paradox. Like an empty gap of space nuzzled between two great weights, the past and the future push both against and into each other to continually create the moment. Culture relies on this tension, with its participants needing both an historical framework and vision for its development to maintain a sense of order. In electronic music, this paradox has always been a familiar one. From the strange sounds of early avant pioneers to mass festival gatherings around globe­trotting EDM DJs, there is a common thread of ritual, a concern for collective conscious. It is a sense of tapping into something ancient through the agency of new technology, new ideas of sound, that keeps electronic music as one of the more relevant expressions of our increasingly global culture in 2016.
Eduardo Zambrano is an Ecuadorian musician whose music fully embodies these tensions of time and space, and his album Ritual for South American label Regional, is his latest example of how comfortably nostalgia and futurism can coexist within the same sound. Ritual wears its local influences on its sleeve, with abundant samples of Andean pan flutes, charango guitars and rainforest field recordings, you would not mistake this album for being from any other part of the world. Yet these local folk influences are coupled with the sounds of gurgling synthesizers and drum machines, along with rhythmic sensibilities that suggest influences from house, footwork, hip hop, grime and other subgenres of global dance music. A big part of Ritual's cohesion stems from always being in more than one place at a time, a type of disorientation of space that plays into the dark, psychedelic nature of this music.
At times you are being shuffled back and forth, with the contradictions sitting on the surface of the music. In "Mujer de la Luna", folk percussion is sampled and arranged in a slow rhythm with an emphasis on the upbeat that makes sense in the context of Latin tradition. About two minutes into the song, this gets replaced by a drum machine playing out a trap beat with a skittering hi-hat that might make you think you're actually in Memphis, Tennessee. The song shifts between these styles without losing a sense of its movement. In Zambrano's world, these different styles all play their roles in shaping a consistent sound whose landscape can change from city to village to jungle depending on the listener's point of view.
"Paramo Wasi", a highlight of the album, showcases just how effective this movement can be. Starting with hollowed out noise, echoing, knocking percussion, the empty void soon fills with pan flutes and liquid bass synthesizer. A build up starts around 2 and half minutes in, building effects into the electronic noises, making them louder and louder, only then for the song to be taken back over by the original flute melody and beat. Like all good dance music, it compels one to move their bodies, and yet, the music seems so engaged with the mind that you might forget that you are in your body. "Rave in the Andes" aims for a similar feeling, with its title alluding to its dance music influences. Yet this is one of the slowest feeling songs on the album. The percussion is toned down to its simplest elements. The sounds, airy and mysterious (I thought I heard a pitch shifted bird call somewhere in there), are given space to breathe. It's dance music slowed down to ayahuasca time, a psychedelic displacement that paradoxically places you too much inside of the heart of its environment to be able to have a grip of where you are at all.
Like a Henri Rousseau painting, the jungle, the folk and the electronic glow of the city all inform and do their part in putting the listener under the spell of Ritual. As the beautifully hypnotic looped layers of guitars on the closing track "Nuca Llacta" help bring the album to a heed, there is a feeling that I need to go back, and try to figure out what I just visited. It is what makes Ritual so strong, the beauty of the familiar becoming alien, and the alien seem familiar, that will warrant many repeat listens, and leaves the door open for new possibilities within its sound.
Ritual is available from Sello Regional's Bandcamp

Follow Sounds and Colours: Facebook / Twitter / Instagram / Mixcloud / Soundcloud / Bandcamp

Subscribe to the Sounds and Colours Newsletter for regular updates, news and competitions bringing the best of Latin American culture direct to your Inbox.
Share: