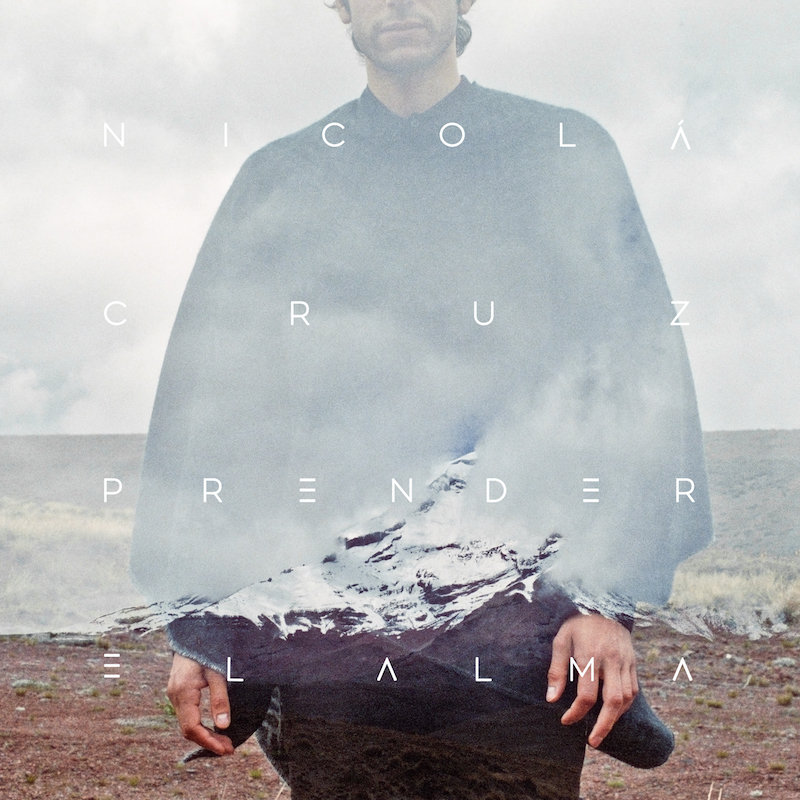 The first time I heard Nicolá Cruz's debut album Prender el Alma, one of the first thoughts that popped into my head was how sophisticated the Ecuador via France artist's music sounded. From the slow-ambient intro and the Andean flute in the album opener "Sanación" to the final shake of maracas in the closer "Cocha Runa", no sound, sample or beat is gratuitous or seems out of place. Every sound is meticulously layered to fill up room and head space; to create an atmosphere and to set a standard for the new genre that Cruz himself has labeled Andes-step. That standard is incredibly high for whoever follows in his footsteps. Nicolá Cruz created a genre-bending new classic but, it's not only that. Prender el Alma sounds like a world of love where the folklore and mysticism of the Ecuadorian Andes are front and center like we've never heard them before.
From the opening track "Sanación" you understand that Cruz's work is more akin to minimalism than most of his ZZK labelmates, excluding Chancha Via Circuito, who is a clear influence. The sounds of nature and the pan flute echo through the first seconds of the track, followed by staccato percussion and a beautiful but sharp acoustic guitar that pave the way for bigger beats. Organic instruments come in slowly and meld together under machine music giving the illusion that sound is elastic and expanding, a trick he makes his signature for the rest of the record. The guitar riffs and hard driving percussion are a mainstay in the follow-up, "Puente Roto". There, he marries seemingly disparate sounds so well and so precisely that the use of the bass and the wobble mid-track feels like a natural progression. You really have to sit down and listen to Cruz, the idea is to go down the rabbit hole with him.
His penchant for leaving percussion alone and undisturbed is one of the driving forces of the record. This can be heard in "La Mirada", one of the most urgent and intriguing tracks on Prender el Alma. It's playful in a dark way, with it's strange use of echo to fill in silence, and the acoustic guitar riffs that waver in intensity from danceable to mildly melancholic. It's one of the most danceable tracks, with a reggae vibe and a chorus line that provides an air of pure mystery. Much like its follow-up, "Cumbia del Olvido", the track feels like movements within single songs, some changing tempo mid-song, others introducing new instrumentation every few seconds to keep you on your toes.
The clear banger is the record's title track "Prender el Alma", inarguably the most club ready of the lot. It's the first one on the record that doesn't command you to sit down and listen; it tells you to do the opposite with its pulsing bass line, distorted, electronic voice and the massive build-up. In it's own way, it's a bit of an Andean techno track with it's 90s-like synth lines. The pan flute replaces those synths mid-song to become the main focus in this glorious dance party of a song. It's follow-up, "Colibria" is the sexy, downtempo comedown with a funk bass line, vocals and glitches reminiscent of Thievery Corporation. But it's a two for one surprise with "Colibria", as it changes five minutes in to a haunting deep bass track. Like I mentioned in the beginning, it's sophistication at it's maximum. The record ends with the triumvirate "Equinoccio" featuring Andean singer Huaira, "Eclipse" and "Concha Runa" featuring Tanya Sanchez. These tracks close out the album on a high note; full of light and amazing female collaborators.
Cruz is really smart in creating his own soundscape, but he's even smarter easing the listener in and then blowing the roof off the house. He slays during the breaks instead of throwing the towel and giving the listener some respite. The peaks are so high that once you think he can't get any better, he just blows past our mental boundaries. It always goes back to that initial feeling though, that the album is a labour of love and respect for Andean culture, but also a way of re-inserting it into the sonic palate of electronic music fans, and just music fans in general. This is something his label, ZZK, has also done extremely well and in a variety of other styles. I make myself an echo of Marco Canepari's words in our year end review: the album "shows that Cruz's 'Andes step' is not just a smart neologism, but an intriguing and developing music style". Prender el Alma, at its core, is one record that forces you to think outside of the box and, why not, to view the world a bit differently once you're done.
Prender el Alma is out now on ZZK Records. You can listen and purchase the album via Amazon UK, Amazon US, iTunes and Bandcamp.

Follow Sounds and Colours: Facebook / Twitter / Instagram / Mixcloud / Soundcloud / Bandcamp

Subscribe to the Sounds and Colours Newsletter for regular updates, news and competitions bringing the best of Latin American culture direct to your Inbox.
Share: