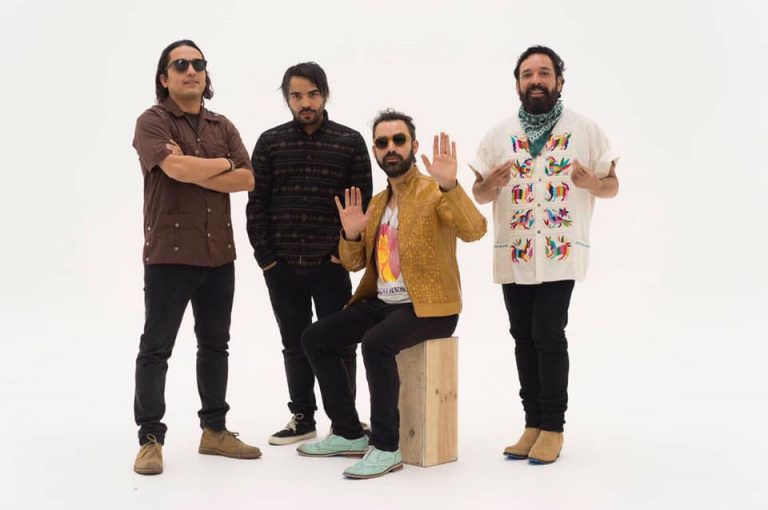 Art is Going to Save Us from Quarantine: An Interview with Centavrvs
22 June, 2020
Centavrvs began accidentally after an impromptu gig on a Mexican beach.  Seven years, two albums, and a Latin Grammy nomination later, the band have developed their coalescent sound by mixing traditional Mexican rhythms with electronic beats and other pan-Latin styles like salsa and cumbia. Mexican identity is an important element of their music, felt in the influences of corridos and música norteña, as well as their name, which pays tribute to Pancho Villa's nickname of 'El Centauro del Norte.'
The band members are currently working virtually across Mexico City, Torreón, and LA, taking advantage of technologically-driven ways of working during the current pandemic. I caught up with frontman and singer, Demián Gálvez, to chat about the band's new upcoming releases and how art can be a saviour to us all during these difficult times of quarantine.
Tell us about how it all began for Centavrvs
The band started almost by accident. I was making some sounds, mixing some traditional Mexican music from the revolutionary period of the 1900s, and that type of music I mixed with electronic elements and beats for dancing. I put the music on Myspace. One crazy guy from Oaxaca wrote to me and asked if I would be interested in doing a concert with my music. I said yes because the concert was at the beach, but I didn't have two very important things; more songs and the band. I called my cousin, Paco, who plays bass and guitar, while he was with Alan making music for another project. So I asked these guys if they wanted to be involved and play this concert a week later. That's how Centavrvs started. So we entered the studio and made a lot of samples and beats, it was really fun. We mixed the traditional Mexican music of the revolutionary period with electronic beats and all these crazy things. At the concert, nobody knew who we were, but the music made the place crowded. Then we realised we were doing the right thing because there were a lot of people dancing. So we decided to stick with this project. It was 2013 and it was a crazy year. We did that first concert, then two weeks later we did another concert, on another beach in Mexico. Then we got hired for a huge festival, Viva Latino. Viva Latino is huge, the crowd is almost 80,000 people. So two months after our first ever concert we played at this festival.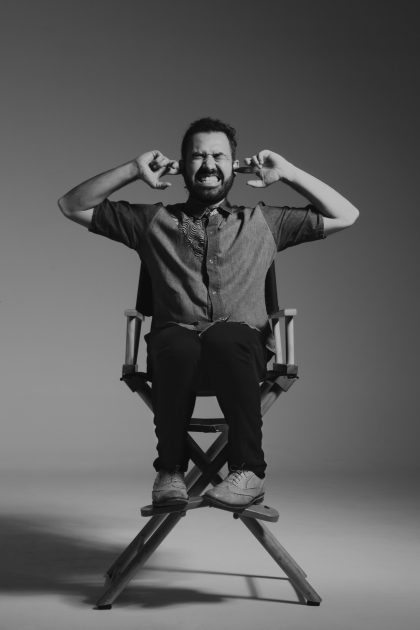 Traditional Mexican music has a big influence on your music. Did you grow up listening to this when you were younger?
I grew up in Torreón. Torreón is in the north of the country, really close to Texas. I grew up in that environment listening to traditional corridos music. Always I had this feeling that I wanted to do electronic corridos, so I started researching the old music of that period. But, I mean, in Centavrvs we are always inspired by a lot of music. We like to research old music that people don't really care about or listen to anymore. That is the music that we care about. It feeds us creatively, it has a lot of vibes. It is a re-signification of our culture. Mexico is really diverse in all kinds of music. You have the traditional, indigenous music, boleros, rancheras, mariachi music, a lot of things. All of this music has an identity for us, so we try to put it all in the mix and try to project this to other generations of young people that almost don't know anything about the music of the past. If we research and like an old sound, we try to bring it to the present with new sounds, new beats, and new everything.
So I grew up with many types of music from Miles Davis to Nirvana, also classical music, and a lot of blues and a lot of norteño, traditional music from Mexico. As I got deep into the research of music from around the world, because I love African music and music from the Middle East also, I have been discovering more and more music. I try to buy music on vinyl, that's the way we got inspiration – to listen to music from the world.
In your 2018 album, Somos Uno, there is a wide range of other Latin American genres included too.
Yes, we love salsa! As long as the music is genuine for us we respect it. We love Brazilian music, a lot of Peruvian music. We have a lot of colours, a lot of flavours. It's almost like a mole – it's a dish from Mexico. It has a lot of elements, chocolate, like five types of chilis, mixed up, with many other ingredients. The music from Centavrvs is like a mole.
You were recently involved with the Latin American Music Conference, how was that?
It was great. It was our third LAMC, and this time it was virtual. Our concert was streamed. We recorded in our homes by ourselves, and then we gave the material to our friend who is a film editor. He put it together and synchronized everything. It was really good. It was quite nostalgic for me. I was playing in my home and I closed my eyes and tried to imagine myself in New York, in Prospect Park. I was trying to do my best to connect like I was there connecting with people in real life. I was a little bit angry because of all of this happening, but I think that we made it really good. The people that were watching were really connected with us. We played the new single virtually, and the response from the people was really positive.
Somos Uno was released in 2018, have you been working on any projects since then?
We are working on our third record now. We have one single coming up at the end of the month that's a cumbia. Our music is really danceable, it's for the dancehall. We are always concerned about making people dance. We produced this song with Camilo Lara [from Mexican Institute of Sound], who is a good friend of ours and he's a great producer. We are really glad about the final result. It's quite different from the sound that we have been working on in the past and we are really having fun with this. We are just working through some details with the music video as we want to make the release with that, with the whole package.
How has the current situation of the pandemic affected the band and your future plans?
We cancelled a tour in the US because of this crazy thing. This week we were supposed to have been in New York, in Prospect Park, for LAMC, we also had other dates in Chicago and Minnesota, Atlantic and more. But all is cancelled. Actually the whole year is cancelled. We were expecting to make a European tour in September, starting in Spain, but it was cancelled also. Times are difficult for live music and for the musicians and the artists, and the whole crew that are involved in the shows, they are really having a hard time. In my case it's quite different because I am producing in my home studio, I just go out to make some things in another studio but it's really close to my house. So I'm working here from my home studio to keep my creativity moving.
Once a week we have a meeting via Zoom, to see how everything is going. One member of the band is in LA, one lives here in Mexico City, and one lives in Torreón. We are taking advantage of technology to make these creative sessions talking about music, about the way we are making music now, and what type of sound we want in the new material.
For the next songs from the new album, we are working virtually. We are sending files via WeTransfer and Dropbox. Each of us composes in our houses and then send the ideas to the others. It's quite different. But I miss my guys. I miss my bandmates and being together in the studio, making music in that way, in real life.
We have had to reinvent ourselves and go with the flow with this new way of communicating, of making music, and being creative. The art and the music do not stop, you know. It's a good way to make other people feel good by doing music and art. The art is going to save us at least. It makes the quarantine easier to get through.
We have a challenge in front of us, as humans, and as artists. We have the challenge of coming out of this to normality as being better human beings. In terms of music, we are discovering new ways of communicating, new ways of making music with distance, we are trying to think about when we are going to release the next songs. We are figuring out if we can wait to release the whole album together, or song by song. Here in Mexico, the whole year is done in terms of live shows. It's really sad.
The music is going to survive against this COVID, and many COVIDs more. The thing is not to lose patience, not to lose yourself in this. There's a lot of information, there's a lot of misinformation and the thing for me is to not get divided as a society. This year is really historic for me, COVID is one thing, but all with these race riots and everything, as an artist you have to say something with your music. Somos Uno means we are one. So we are one. That message is forever. We have one world and we are just one.
Follow Centavrvs on Instagram and Twitter

Follow Sounds and Colours: Facebook / Twitter / Instagram / Mixcloud / Soundcloud / Bandcamp

Subscribe to the Sounds and Colours Newsletter for regular updates, news and competitions bringing the best of Latin American culture direct to your Inbox.
Share: