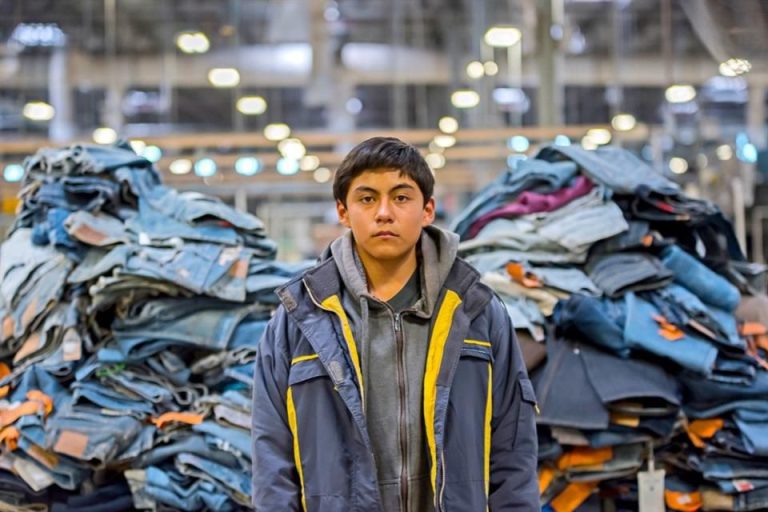 A still from 'The Box'
'The Box': Brutal Coming-Of-Age Story Examines What It Takes To Survive On The Perilous Migrant Routes Of Latin America
07 March, 2023
The Box (La Caja, Venezuela, Mexico 2021) is a hard-hitting coming-of-age drama directed by Lorenzo Vigas and set in Mexico. A second fiction feature from the Venezuelan writer-director, following his 2015 Venice Golden Lion winner From Afar, the first Latin American film to win the Festival's top prize. Produced by Michel Franco (New Order) The Box was selected to compete for the Golden Lion at the 78th Venice International Film Festival and was also chosen as Venezuela's submission to the 95th Oscars. The film continues the theme of complex paternal relationships. For The Box, Vigas leaves his native Venezuela, taking his lead Hatzín (played by newcomer Hatzín Navarette) from Mexico City to the northern state of Chihuahua in search of a mass grave and his father's remains. On his way back home he encounters a man who looks disconcertingly familiar, filling him with both uncertainty and hope about his father's whereabouts.
Two very strong casting choices bring Hatzín and the second lead Mario (Hernan Mendoza) together in a tense relationship where boundaries are constantly being tested. Following Mario relentlessly, Hatzín refuses to believe that he's not his father. Mario eventually gives in, and takes on the personality of Dickens' Magwitch, using Hatzín's innocence and youth to his advantage, while providing just enough paternal warmth to keep the boy around. Mario works hiring migrant workers for the local factories – colloquially known as the maquilas— that are to be found in indus­trial cities like Ciudad Juárez (a place notorious for its criminality that hints at what is to come) and the surrounding desert. 
While he accuses Hatzín of being too honest, Mario is clearly too tainted by the hardship of life; therein lies the theme running through the film, of survival on the perilous migrant routes of Latin America. As a youth, Hatzín has not faced the extremity of this cost. In fact, he comes upon the industry by chance, initially on a more emotive journey to find answers about his father's fate.
Despite multiple characters, the centre point of this film is the relationship between its two leads and the cocktail of admiration and resentment they create, like many a parent-child relationship. A combination of this unexpected relationship and the criminality within the film makes for an unnerving watch, as well as some shocking plot turns. This is far from a romantic coming-of-age story, but one of brutal realism.
The Box is currently available to stream on MUBI.

Follow Sounds and Colours: Facebook / Twitter / Instagram / Mixcloud / Soundcloud / Bandcamp

Subscribe to the Sounds and Colours Newsletter for regular updates, news and competitions bringing the best of Latin American culture direct to your Inbox.
Share: