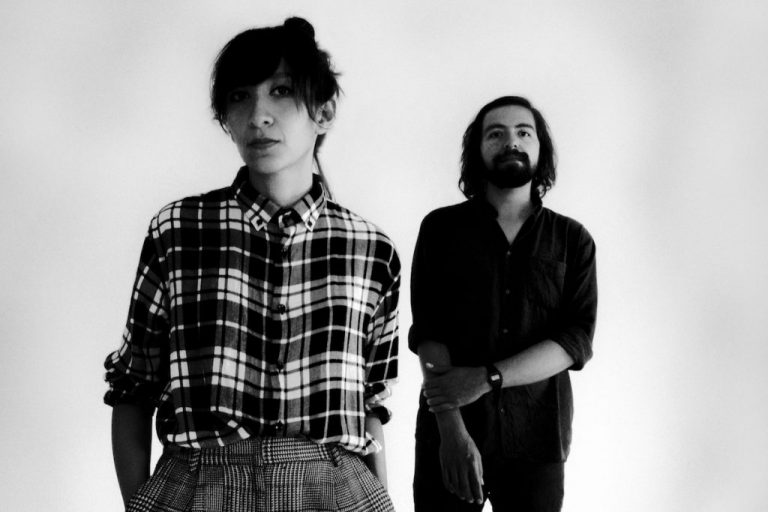 To Sing in Spanish Became Something Personal and Vulnerable: An Interview with Lorelle Meets The Obsolete
16 July, 2019
Lorelle Meets The Obsolete (LMTO) released their fifth album with a few sonic modifications. De Facto shows a polished side to the duo's murkiness, a marked progression since their debut On Welfare, brushing off the distortion from each of their instruments along the way until they, now, have a cleaner sound. That said, fuzz bass lines, spiralling guitars and outraged garage drums are all still present, they just now seem more carefully constructed. In tandem with psychedelic punk harmonies they create a swirling underground torrent that pulsates through the listener's subconscious.
The group are made up of Lorena Quintanilla (aka Lorelle) and Alberto Gonzalez (aka The Obsolete), who both play guitars, synths and percussion throughout, with Lorena also taking on lead vocal duties. On De Facto they are also joined by Andrea Devi, whose drumming gives the duo a ground floor for the band to build from. They are buffeted by white-noise synths and Fernando Nuti's bass lines, which entwine seamlessly on tracks like "Lineas en Hojas" and "Acción Vaciar". Finally, guitars were added towards the end of the recording process. Responsibility for the album's punk like viscosity was handed to Quintanilla's guitar strikes, as well as Nuti's bass.
On songs like "Lux Lumina" you can clearly hear loop pedals on the vocals. Of more note is the fact that for the first time all the lyrics on an LMTO album are in Spanish. Though the group have undoubtedly polished their sound we can also say that on this album Quintanilla's singing takes on a more gentle, subtle, and most of all, sincere hue.
Lorena Quintanilla (Lorelle) was kind enough to give some insight into the new album and the group's trajectory in a short interview below:
The cover art on De Facto is very interesting…
The cover art is a piece by Daniel Castrejón. We gave him as much freedom as possible and we're big fans of his work. He makes the art to all the music he publishes, and he has a great relationship between design and music: a great translator of sound to visual. Our only petition was to try to involve two bodies interacting, any kind of bodies. We wanted to see if we could depict the relationship of the duo itself with it.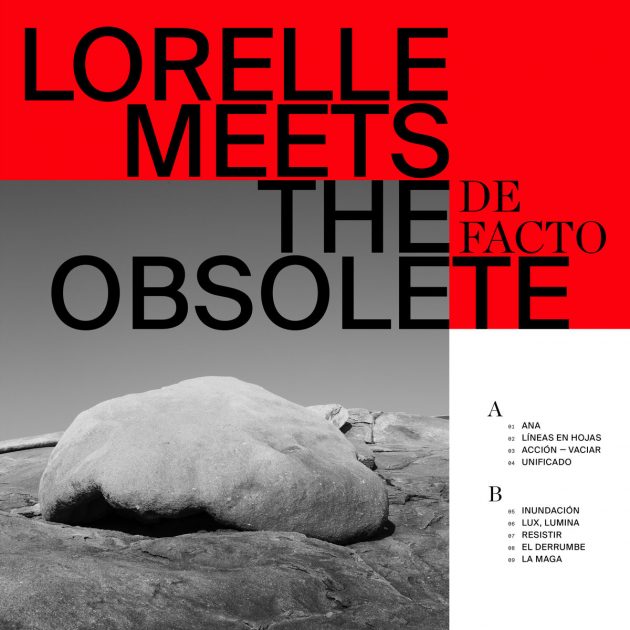 There are more of your vocals on this latest album…
Usually when we work on a new album, we have a lot of songs ready. So, when we decide to record, we have a lot of material to work with. But this time, we had zip. Nothing. And we started from scratch. It was different, I hardly used my guitar. We added it at the end of the recording sessions. And that just gave me more space to connect with my voice. Even try to put it in rhythm with percussion rather than the strumming of a guitar or the sustain on synthesizers. Just to play these songs live feels different.
How so?
It's much more comfortable. And I feel that getting lost in the percussion is harder, the sounds in general have a more cohesive touch to them.
This is your first album in Spanish…
That was [due to] a mix of things. I started to write in Spanish on Balance, but not much. It's also an art of a personal process because I used to sing in English, and it gave me this alter-ego. But deep down that's all it was, an alter-ego and you just don't feel like yourself. And to sing in Spanish became something much more personal and vulnerable. English would help me channel this creative side of me, but at the end of the day I just wanted to keep writing in Spanish. It took a while.
What does "La Maga" [the final track on De Facto] mean to LMTO?
The power of transformation. It was a song that came to be in the middle of a quarrel in the studio. So we just started playing our instruments, trying to come up with something that we both liked. Alberto came up with a bass line and I sort of hooked on to. Without a single word said to each other, what followed was the sound of "La Maga" taking over. And then when it came to lyrics, we were aiming for the way emotions can feel attached to nature.
What vibes do you get off the audiences in Latin America and Europe?
The experiences are pretty similar in both, great energy and good vibes from everyone. The main differences are the way the tour is actually made. In Europe everything seems much more organized but for the US it's been much more DIY. But, it's in Mexico where we most feel at home, especially because we have friends there. Our favorite place to play is Mexico City. The connection with the public in Mexico in general is different, Guadalajara even more so.
What's next for LMTO?
We'd love to tour around the US but we've kept that on standby. We might get started with the next album after the [European] tour [finishes].
Buy/Listen to De Facto below:
De Facto by Lorelle Meets The Obsolete

Follow Sounds and Colours: Facebook / Twitter / Instagram / Mixcloud / Soundcloud / Bandcamp

Subscribe to the Sounds and Colours Newsletter for regular updates, news and competitions bringing the best of Latin American culture direct to your Inbox.
Share: