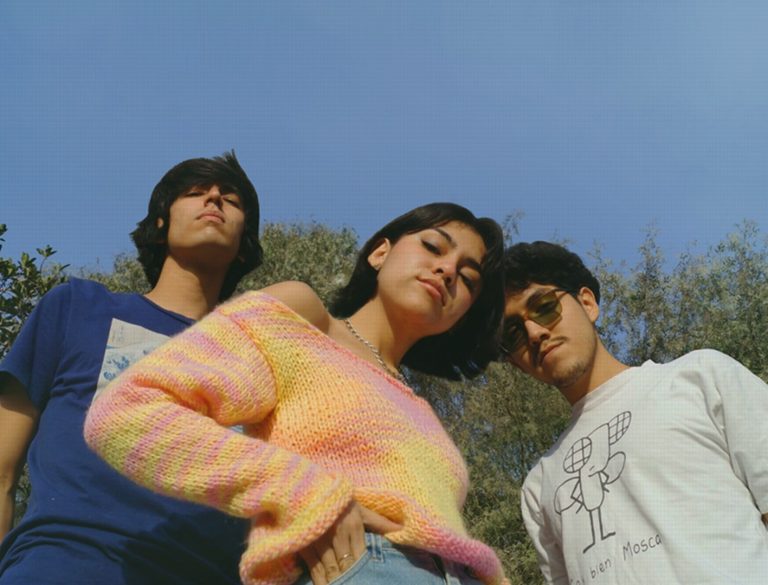 New Sounds of Peru – Best of 2021
21 December, 2021
With the year coming to an end – yes, again, another year has passed living in a pandemic – we can attest to the quality of the music made in our country. Peruvian promoters restarted the wheel by making shows and musicians had the opportunity for the first time in almost two years to play, in public, the songs they've put out since COVID hit the globe.
We've seen many new artists coming out with their first productions, like ex-Baby Steps Diana Flores who put out three records premiering her new clubby sound; or Pleito and Reies, who not only released their first singles but also already put out their first album El Rap Es Un Regalo. We also got the third album from the firmly-established La Lá. "Mito", and probably one of the most exciting partnerships that happened in our music yet with José Quiroga from Agua Marina collaborating on Mauricio Mesone's hit single "Cuando Callas". It's been a weirdly long, difficult and fractious year nonetheless. Let's enjoy it ending.
Here we have a collection of songs with the best we've heard coming out from Peruvian artists this 2021, in no particular order…
---
Andrea Martínez ft. Naia Valdez – Todo Lo Que Dicen De Mi Es Cierto
---
Isza, A.C.O., Greta Ela – No Me Dejes De Querer
---
Diana Flores, Marshall Did It Again – Desaparecer
---
Diego Trip, Fernanda Perochena – Tantos Días
---
Sebastián Gereda – La Sombra de Mi BB
---
Lorena Blume – Mailof
---
Romina Hera – Entre Las Sombras
---
Naia Valdez – El Sol
---
Micaela Salaverry – Qué Fuerte!
---
Diegotalvez – Amarilla
---
DJ Frech, Negra Valencia, Vilchez Huaman – VOLCÁN XXX
---
Pleito, Reies – Avestruces
---
A.C.O., Naia Valdez, K.maleon – Pulsiones
---
Negra Valencia, Kat Kathia, La Saya – Despertar
---
Jeannie Llamoga – Nevermind
---
Flipown – 23.4
---
La Lá – Paracas Cavernas
---
Santa Madero – Segunda Cita
---
Animals Only – Un Poco Más
---
Calle San Pablo – Almas Que No Dan
---
Alexander Goché – Transmutar
---
Moldes – Infraficie
---
Autobus – Nos Vamos a Fundir
---
Los Outsaiders – Revelar
---
La Parka – Cumbia Asesina
---
Mauricio Mesones, Agua Marina – Cuando Callas
---
Nicolás Duarte y Audry Funk – Que Vuelvan
---
Comandante Castro – Luces de Neón
---
Garzomorphosis – No Es Cierto
---
Sofia Kourtesis – La Perla

Follow Sounds and Colours: Facebook / Twitter / Instagram / Mixcloud / Soundcloud / Bandcamp

Subscribe to the Sounds and Colours Newsletter for regular updates, news and competitions bringing the best of Latin American culture direct to your Inbox.
Share: