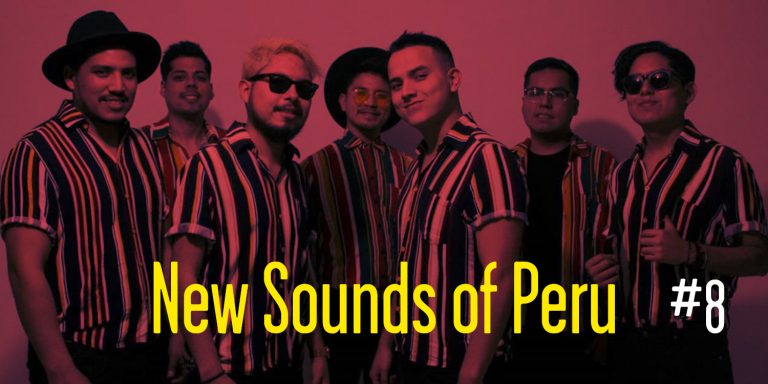 New Sounds Of Peru #8
02 July, 2020
It's now been more than 100 days since quarantine and the beginning of a State of Emergencyin Peru. Our government has barely begun to address how the music industry has been crushed by the COVID-19 pandemic, leaving us to handle the situation and our losses by ourselves. We've now lost too many of our masters not to be angry and desperate. On June 20th, only four days before the San Juan celebration (the most important festival in the Peruvian selva), Tulio Trigozo lost his life to COVID-19. He was the founder of the cumbia rock orchestra Sonido 2000, which has been a staple of that particular brand of cumbia for more than 30 years ago. He had retired, but his daughter Cheryl and son Tulín kept the band alive. Sadly, both of them also have the virus, and their mother too. [Raul 'Ranil' Llerena and two members of another cumbia band, Los Wembler's, also died during the pandemic – editor's note]. We are incredibly sad and it feels like we somehow have to find some normality through all this chaos. We are getting too used to waking up and learn someone else we love, or even know from afar, aren't here anymore. Life is just passing by, and we desperately need to find the strength to keep our will alive. These songs are helping us to do that.
Listen to the playlist here:
The latest additions are below, complete with videos:
Ati Lane – Lado B
Genre: Folk
City: Lima
Naïa Valdez – Siento
Genre: Folk pop
City: Lima
Dan Dan Dero – Lluvia
Genre: Indie pop
City: Lima
Ximena Vasquez – Life
Genre: Folk pop
City: Lima
Samanez – Enamorado del pasado
Genre: Bolero pop
City: Cusco
Nicolás Duarte – Acá Lloraban
Genre: Rock pop
City: Lima
REIIINA – Princess
Genre: Indie pop
City: Lima
Dreams On Board – Origen
Genre: Electronic
City: Lima
Somontano ft. Lorena Blume – mifuturo
Genre: Pop
City: Lima
Mostradamuz – Serotonina
Genre: Indie Funk
City: Lima
Marden Crunjer ft. Eme, Dinosauria – Monocromático: Más Igualdad Perú
Genre: Pop
City: Lima
Angelo con Baja Autoestima – Buenos Días
Genre: Indie rock
City: Lima
Los Smiks – Un Montón de Estrellas
Genre: Punk
City: Lima
Los Protones – RQ
Genre: Rockabilly
City: Lima
Olaya Sound System – Cantemos
Genre: Cumbia
City: Lima
La Kincha ft. Olaya Sound System- La Balanza
Genre: Reggae
City: Lima
Pintura Roja – Te Olvidaste de Mi
Genre: Cumbia Sanjuanera
City: Huarochirí
Sonido 2000 – Canto Por No Llorar
Genre: Cumbia Sanjuanera
City: Tarapoto

Follow Sounds and Colours: Facebook / Twitter / Instagram / Mixcloud / Soundcloud / Bandcamp

Subscribe to the Sounds and Colours Newsletter for regular updates, news and competitions bringing the best of Latin American culture direct to your Inbox.
Share: