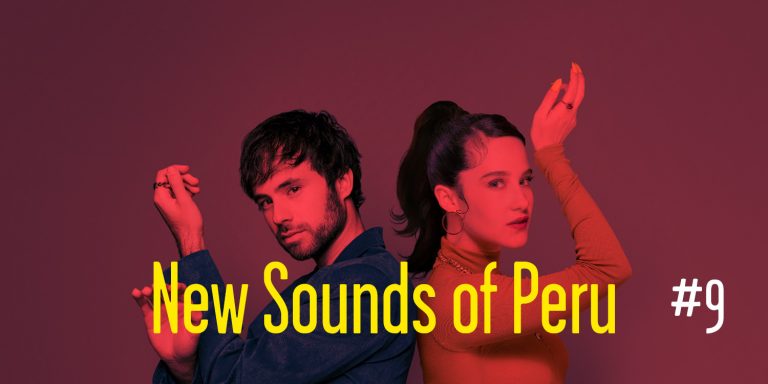 New Sounds Of Peru #9
10 August, 2020
The way the incipient Peruvian music industry is surviving the COVID-19 pandemic is something that still astounds me, but at the same time, it doesn't surprise me at all. When you work in independent music you're used to festivals cancelling at the last minute; musicians not paying their crew, or the crew not showing up for the show without notice; contracts falling through, if you ever signed one. There's even an aggregator [i.e. digital distributor] that left the country months ago and many of their clients, independent artists whom don't make enough money already, haven't heard from them or their royalties since.
So, surviving is what makes us what we are. And now, we have to survive the lives lost to a pandemic that has only shown us how capitalism never cared, and will never care, about human life. We are surviving our family members who weren't as lucky as we are. We are surviving coworkers, people who we had worked with at the same show or project on many occasions. We are surviving musicians who had already lost a parent to the same virus, like Tulin Trigozo, from Sonido 2000, who died from coronavirus two weeks ago, shortly after his father's death. We are, barely surviving, if at all. But we still keep getting new music, something that feels like a desperate attempt to make everything feel normal again. We are copping by maintaining our work, by embarking in new projects. And we need it now more than ever.
Music will be okay. But the ones that make it and work in the industry? Probably not.
Here's our update to remind you how valuable is music, now more than ever:
A.C.O – Tequiero
Genre: Rap, hip hop
City: Lima
Nicolás Duarte – Entre El Plomo y El Asbesto
Genre: Rock pop
City: Lima
Adrian Bello feat. Ximena Sariñana – Explosión
Genre: Rock pop
City: Lima
Playas Eternas – A Veces Ella
Genre: Indie pop
City: Trujillo
Índigo – Bajo el sol
Genre: Dream pop
City: Lima
Ati Lane – Pieles
Genre: folk rock
City: Lima
Santa Madero – Mìa
Genre: Pop ballad
City: Lima
Nuria Saba – Maravillosos
Genre: Pop ballad
City: Lima
Marden Crunjer feat. Milena Warthon & Naysha – Regresaremos – Kutirimusunchik
Genre: Huayno pop
City: Lima
Frushias – Estallar
Genre: Indie pop
City: Lima
Plastical People – C.T.M. (Contesta Tu Móvil)
Genre: Dance Pop
City: Lima
Milky Fresh – Sin Locura No Hay Amor
Genre: Funk pop
City: Lima
Dreams On Board – Banquiao
Genre: Electronic
City: Lima
Gustavo Abanto y La Zafra – Libro Abierto
Genre: Latin folk pop
City: Paris
Mauricio Mesones – Regresa
Genre: Cumbia
City: Lima
El Lobo y La Sociedad Privada – Cuando Yo Sea Grande
Genre: Cumbia
City: Tingo María
Grupo 5 feat. César Vega – Mi Buen Amor
Genre: Salsa
City: Chiclayo
Pintura Roja – No Quiero Verte Más
Genre: Cumbia
City: Lima
Sonido 2000 – Pronto Volveré, No Llores Corazón, Siempre Te Recordaré
Genre: Cumbia
City: Tarapoto

Follow Sounds and Colours: Facebook / Twitter / Instagram / Mixcloud / Soundcloud / Bandcamp

Subscribe to the Sounds and Colours Newsletter for regular updates, news and competitions bringing the best of Latin American culture direct to your Inbox.
Share: