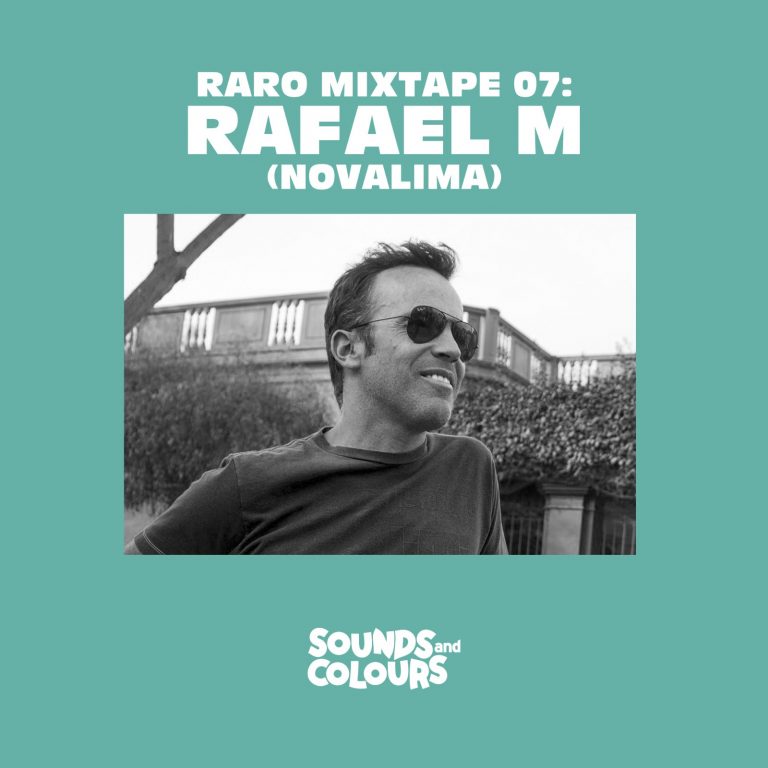 RARO 07: Rafael M (Novalima)
04 December, 2020
Rafael M is a Grammy-nominated producer, DJ and musician best known internationally for being producer and founding member of Novalima – the celebrated Lima-based innovators that fuse ancient Afro-Peruvian rhythms and chants, with genre-spanning electronics. With the Peruvian icons, he has explored and brought together seemingly irreconcilable genres, communities and generations to create an inspiring movement that has revolutionised Peru's music scene. Moreover, having been an active player in the Lima underground scene, playing in experimental bands since the late 80s and 90s, Rafael has many more feathers to his bow, being influenced by post-punk and early electrónica, besides the native and electronic Peruvian fusion Novalima are revered for.
Rafael M has tirelessly toured the globe with and without the band, performing over 400 international shows. As a DJ he is best known in London where he adopts old warehouses and mansions, converting them for his Mancuso loft-style party, London Kolin. He is a verified musical goliath, having reached the top 10 billboard charts, as well as number 1 on iTunes, CMJ and the European Singles chart over the last few years. It's a pleasure to have him sit in for today's Raro Mixtape, which is sure to be a musical education.
"The mix showcases mostly Afro-Peruvian artists, flowing through various styles, from religious chants to festive dances, drifting from more rootsy tempos to electronic fusion sounds of Novalima. On the roots/traditional side, the mix includes Peru Jazz, pioneers of '80s Afro-Peruvian fusion, with a tribute to their late percussionist Chocolate Algendones ; Juan Medrano Cotito (Novalima's and Susana Baca's cajón player) with his tribute to the late great Mangue Vasquez (one of Novalima's founding members); Uruguayan singer Jorge Drexel's grammy-nominated interpretation of Chabuca Granda's "El Surco"; and music from one of the greatest Afro-Peruvian singers still alive: Eva Allyon.
"On the more modern Peruvian artists, fusing traditional sounds with modern beats: Novalima's "La Despedida" and "Paso a Huella (Captain Planet's remix)" from their latest productions Ch'usay and Ch'usay Remixes as well as their collaboration with Carlos Vives on the single "Me he de Guardar", and Payande, which features the unique vocals of Rosita Guzman.  Also,  from the new breed of Peruvian Producer/DJs there are tracks from tropical bass favorites Dengue Dengue Dengue's remix of "Cardo o Ceniza", Vitu Valera's new single with Wonderwheel recordings "Mamakumba" and a brilliant remix of Afro-Colombian song "Adios Morena" by Ecuatorian Cruz."
Tracklisting
Toromata Acapella – Novalima
Homenaje a Chocolate – Perujazz
Canto a Eleggua – Susana Baca
Homenaje a Mangue – Juan Medrano Cotito
El Surco – Jorge Drexel
La Despedida – Novalima
Cardo Ceniza ( DDD remix) – Chabuca Granda
Paso a Huella (Captain Planet remix) – Novalima
Adios Morena (Nicola Cruz remix) – Rio Mira
Me He De Guardar – Novalima & Carlos Vives
Komo Deke no – Mikongo & Nu
Mamakumba – Vitu Valera & Mikongo
Taita Guaranguito – Eva Allyon
Payande – Novalima ft Rosita Guzman
Maria Lando – iLe
This mix series plays on the Hispanic and Lusophone homonym, "Raro". "Raro" holds two meanings in Spanish and Portuguese: "rare" and also "strange". Sounds & Colours' Raro Series is a crate-diggers' mix series which embraces both meanings. Over the course of on hour, our guest DJ will delve into Latin America's unknown, underappreciated and unbelievable music and reveal its hidden gems.

Follow Sounds and Colours: Facebook / Twitter / Instagram / Mixcloud / Soundcloud / Bandcamp

Subscribe to the Sounds and Colours Newsletter for regular updates, news and competitions bringing the best of Latin American culture direct to your Inbox.
Share: