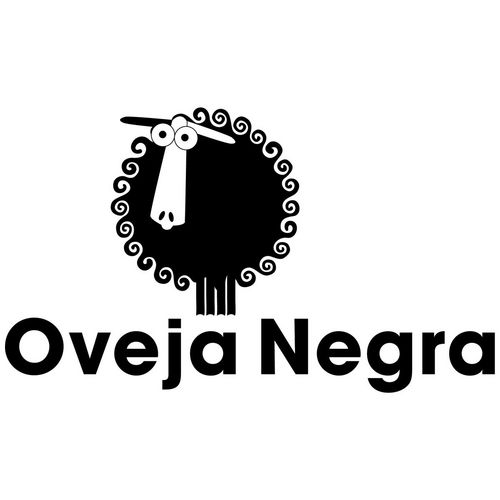 Nervous Musicians Abound as Chile's Oveja Negra Record Label Ceases CD Production
24 March, 2013
In the not-too-distant past, if you'd wanted to read Sounds and Colours, you'd probably have gone to the newsagent's and bought the printed magazine. Nowadays, the majority of us get our information online and the market for pay-for publications is significantly diminished. The same thing has been affecting music companies and record labels since the advent of the internet and the latest to acknowledge this and bow down to the inevitable is Chile's Oveja Negra (Black Sheep) label, home to many of the country's most respected artists, including Chico Trujillo, Manuel García and Ana Tijoux. The label has announced that, due to economic reasons, it will cease production of CDs to release all future output in digital format.
The news may come as little surprise in an age where few of us buy CDs but it is nevertheless a shame for independent music in Chile. As national artists often face a tough struggle against foreign artists and mega-corporations, they depend heavily on the likes of Oveja Negra and loyal fans to maintain their presence in the public consciousness. For example, in hip hop, Ana Tijoux is up against Kanye West and Lauryn Hill, while in the stoner rock sound, The Ganjas face massive competition from US bands such as Queens of The Stone Age or crap like the Foo Fighters. And whereas there are Chilean bands who sign to major US labels from time to time, there can be no denying that Oveja Negra offers a level of support that these artists are unlikely to find in too many other places.
Oveja Negra was set up in 2006 by the Fundación Música de Chile, a non-profit organisation dedicated to promoting national music, that invested almost all earnings back into the industry, returning roughly 75% to the artists and financing the production of CDs. In return, the artists were expected to pay for their own recording costs. Unfortunately for many of the artists CD sales regularly fail to recoup the studio bills, leading to the decision to abandon CD production.
With the projected savings in production costs, Oveja Negra aims to focus more on promotion and marketing, and will look for extra funding from external sponsors and 'private alliances'. What this means for emerging musicians is unclear, however, as many sponsors will potentially seek to maximise revenues by focusing on established acts. Foundation president Alejandro Gallardo says that the changes are 'a widening of our course of action', but many disagree. The singer Isabel Parra, daughter of the iconic folk singer Violeta Parra, says that 'the directorate decided that the Oveja Negra project will not continue, so we'll have to take Violeta's music elsewhere. Where? I don't know.' What we can assume is that many Chilean musicians will be nervous about what this signifies for the future of national music.

Follow Sounds and Colours: Facebook / Twitter / Instagram / Mixcloud / Soundcloud / Bandcamp

Subscribe to the Sounds and Colours Newsletter for regular updates, news and competitions bringing the best of Latin American culture direct to your Inbox.
Share: