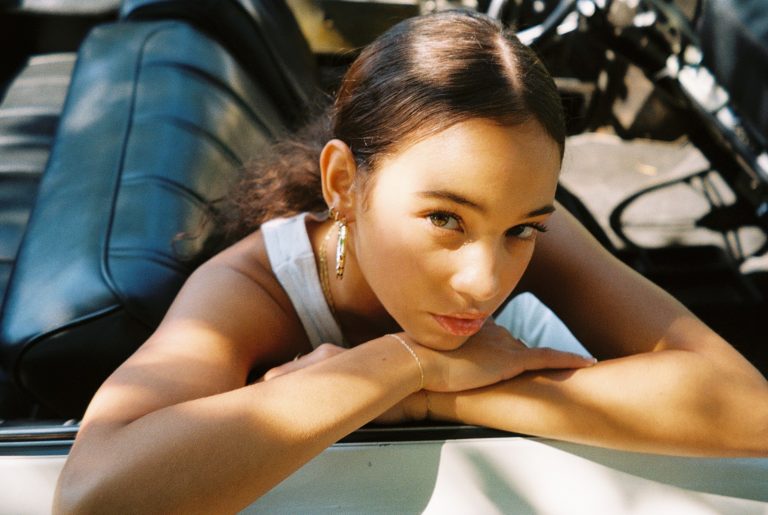 Long-Distance Love on María Isabel's Debut Track 'The 1'
02 April, 2020
With her honey-hued debut release hitting half a million plays on Spotify, María Isabel is a name you need to know. I caught up with the Dominican-American newcomer online to discuss the song, its warm, cinematic video and her Latin influences.
Queens-based María Isabel has been performing her whole life — "I have the baby videos to prove it!" — but she's only been recording for the past three years. Her first release, "The 1" is steadily putting her on the map as an emerging voice in NYC's R&B and neo-soul scene. "It's been really cool to watch and take part in it first hand, especially while it's on the rise", she tells me.
The youthful-looking singer-songwriter is only 23, "but everyone seems to think I'm 18 so I might roll with that", she jokes. Her musical influences are powerhouse females: Selena, Amy Winehouse, Lauryn Hill and Alicia Keys, and her Dominican heritage is a key source of inspiration.
"I'm 100% Dominican. It absolutely informs my music and I think it's where my love of music stems from. Bachata, merengue and reggaeton were always playing in the house and at all family get-togethers. Dominicans put their everything into their music and it shows, especially when they're on stage. Plus the guitar parts in bachata might be the prettiest sounds in the world."
María Isabel's voice is up there too. She has a sweet, weightless quality to her tone and phrasing, and has that ability to express the cursi and the current whilst remaining cool. "They speak a lot of angels where I'm from, I didn't know earth could be home to one", she croons. She discusses modern-day long-distance relationships: "I will make time for the Facetime, 'cause you start your day when I end mine" — a concept pretty much the whole world can currently get behind with ruptured family schedules and enforced self-isolation during the global spread of COVID-19.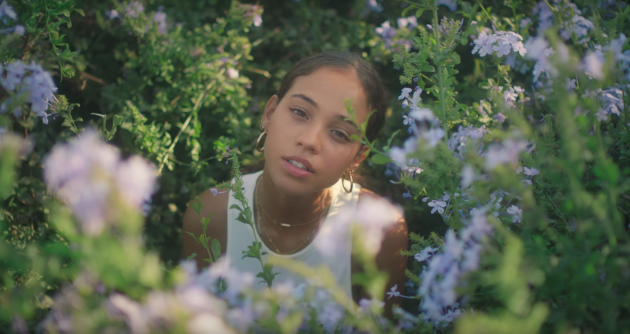 "'The 1' is about a long-distance relationship between NY and LA", María Isabel explains, "Frankly, I used to think people who chose to be in relationships from far away were mad, but it turns out that when you find your person, you're willing to make it work from any distance."
"This song definitely focuses on the sweet side of things between us and I'm excited to expand on the highs and lows through the next few songs and really tell the full story." We might find this closer to home than ever, with families around the world hanging out over Skype and House Party and holding memories of movement and freedom close to their hearts.
The video, directed by young LA-based Cuban-Dutch film-maker, María Alvarez, really brings out the saccharine calm of the song and complements María Isabel's voice. Although fresh out of University of Southern California, María Alvarez has screened films at the MoMA and Cannes Film Festival and has won awards from institutions like Google.
I inquire into their friendship. "I'm so glad you asked. We met a week before we shot the video. We had mutual friends but had never met. We ran into each other at a concert. We only spoke for a few minutes, but when I got home that night I slid into her Instagram DMs and asked her if she wanted to shoot a music video that weekend. I will forever be grateful that she said yes."
The chemistry between the two young artists is evident in the video's smooth, cinematic, all-American drive down the coast, and moving snapshots filled with flowers, waves, airy fabrics and cowboy boots. "We immediately started sending ideas back and forth and [María Alvarez] pulled everything together so quickly. The best part was sending her photos of all my outfit choices the night before —100 messy mirror selfies in outfits I'd put together that night. Can't wait to do it again!" gushes María Isabel.
One scene sees the singer strutting through the California waves in a pair of cowboy boots — "it felt absolutely ridiculous, in the best way. It was sunset at Malibu, and I'm pretty sure I ruined a romantic evening for so many couples that night. I fully trusted my director for the shot and my cowboy boots are still out on a lawn in West Hollywood drying in the sun. I'll go back for them one day."
You can watch the video below and expect to hear a lot more from María Isabel. "It's been a long time coming so I don't intend to slow down anytime soon", she warns.

Follow Sounds and Colours: Facebook / Twitter / Instagram / Mixcloud / Soundcloud / Bandcamp

Subscribe to the Sounds and Colours Newsletter for regular updates, news and competitions bringing the best of Latin American culture direct to your Inbox.
Share: