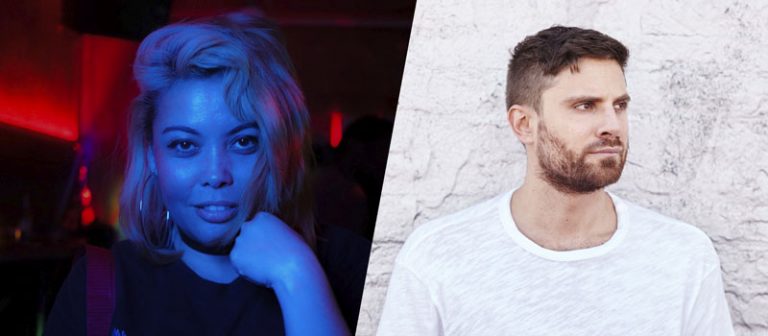 PREMIÈRE: Atropolis & Zuzuka Poderosa Tackle Police Violence On New Collaboration
28 September, 2018
NYC-based producer Atropolis is following up recent EP Jump with another multi-cultural release, and this time he has brought along Brazilian singer Zuzuka Poderosa for a track seething with anger.
Last time we featured Atropolis he was in full-on Colombia-meets-NYC mode (on "Gaita NYC") but here it's the sounds of baile funk and glitchy, bassy IDM at the fore. "Violencia Policial" will feature on Shuffle Mode, Atropolis' new EP (released on September 28th via Cumba Mela). "This track is meant to make you feel uncomfortable", says Atropolis. "We're a young nation with a violent foundation… there are larger systems rooted in white supremacy and white fear that are strongly woven into the police systems, law, medicine, all aspects of society, concerning the relationship between blacks and whites."
It's a theme which seems custom-built for Zuzuka Poderosa, who tells of her own emotions towards the track:
"This is a emotionally raw track for me. It reflects a time when I felt (and still feel) so angry to see the frequent killing of unarmed blacks and minorities by police officers and watching those same offices walk away without punishment. It's murder. We as human beings have never progressed because the world is still white washed. Angry white racist old men who have doomed this planet with colonialism, slavery, racism and capitalism are still in power. I feel like humans are very easily manipulated — those in power have figured out the formula long ago to keep people of color and minorities uneducated and separated. Modern slavery is alive and well, making millions for the same corporations by incarcerating black folks."
The Shuffle Mode EP also features collaborations with Vivian Garcia, Latasha, Slavic Soul Party and Ani Challa for a release that once again shows Atropolis' cosmopolitan, distinctively NYC, take on music-making.
Shuffle Mode will be released on Cumba Mela on September 28th.
Listen to "Violencia Policial" below:

Follow Sounds and Colours: Facebook / Twitter / Instagram / Mixcloud / Soundcloud / Bandcamp

Subscribe to the Sounds and Colours Newsletter for regular updates, news and competitions bringing the best of Latin American culture direct to your Inbox.
Share: