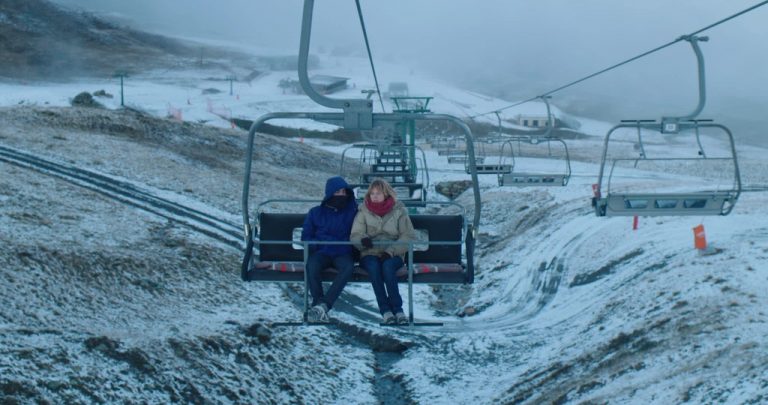 La Propera Pell (The Next Skin)
17 March, 2017
Directed by Isa Campo and Isaki Lacuesta, La Propera Pell, tells the story of a boy who comes back years after he went missing presumed dead. Eight years have elapsed since the incident, so his arrival prompts a lot of unanswered questions. Where has he been? Is he who he says he is and who the authorities claim he is?
Gabriel Ferrás disappeared on an ill-fated hunting trip in which his father died in a fall. Apparently picked up off the streets, Gabriel, rechristened 'Léo' (after the Lionel Messi Barcelona shirt he was wearing), initially refused to talk.
Assumed identity is a well-explored literary and cinematic device, and it is risky to go where Alexandre Dumas (The Count of Monte Cristo), Patricia Highsmith (The Fabulous Mr Ripley) and Jean de Coras (The Return of Martin Guerre) have gone before. Unfortunately, this film doesn't add much to the sum other than bringing it into the present day in a dead-beat Pyrenean community.
Then and Now
The world Gabriel/Léo (Àlex Monner) returns to is not the one he left. His mother, Ana (Emma Suárez), is having an affair with his uncle, Enric (Sergi López), and he is not uniformly welcomed. Despite his seeming nonchalance in rekindling relationships with his mother, cousin Joan (Igor Szpakowski), Clara (Greta Fernández), Joan's girlfriend, and his aunt, Gloria (Sílvia Bel), Enric isn't so easily convinced. The tension in this austere story – which is as dreary as the out-of-season skiing resort in which it is set – hangs on the issues of identity and changing relationships. Is Ana deluding herself to salve something? Is Enric just being obdurate because Gabriel/Léo's return threatens his relationship with her?
Who is Who?
After a while things become more uncertain. Gabriel/Léo seems to have genned up on some of the salient points of his case via the internet. Matters are further complicated by the somewhat furtive agenda of Michel (Bruno Todeschini), the social worker, and the apparent neediness of Ana. Michel, it seems, is less than candid and Ana can't face having a blood test to confirm Gabriel/Léo's status.
The film toys with the audience. Is he or isn't he? More details are brought into play; he speaks with a Catalan accent (appropriate to the place); he's been physically if not mentally abused; he is prone to self-harm; he's a fantasist; and he is clearly needy. Are his actions determined by a resurgent memory or are they merely the survival strategy of someone who no longer wants to mark time in a soulless care system?
Conspiracy and Collusion
Without a paternity test, there is no way of proving who Gabriel/Léo is. Michel and Gabriel/Léo seem to have some sort of deal going. In the meantime, Léo/Gabriel and Ana are discussing leaving town to start a new life somewhere else. Enric, too, would like to leave, but his life and work tie him to the place. Something has got to give.
Mountain Tension
Enric reiterates to Michel that Léo/Gabriel is not the boy. "No boy," he claims, "could have made it out of the mountains alive." Ana has a tête à tête with Gabriel/Léo. She and her husband (Lluis), it is revealed, were not good parents. What seems evident is that the prime mover in all the various relationships is a dispiriting degree of self-interest.
When the denouement comes such are the conflicting narratives it still isn't entirely certain what's what. The one thing that is clear, though, is it isn't worth the wait. To care you need characters who invite interest and empathy. There was less here than met the eye.
La Propera Pell will be screening at HOME Manchester as part of the ¡Viva! Spanish & Latin American Festival 2017. Details of the screenings are at homemcr.org/film/uk-premiere-la-propera-pell

Follow Sounds and Colours: Facebook / Twitter / Instagram / Mixcloud / Soundcloud / Bandcamp

Subscribe to the Sounds and Colours Newsletter for regular updates, news and competitions bringing the best of Latin American culture direct to your Inbox.
Share: