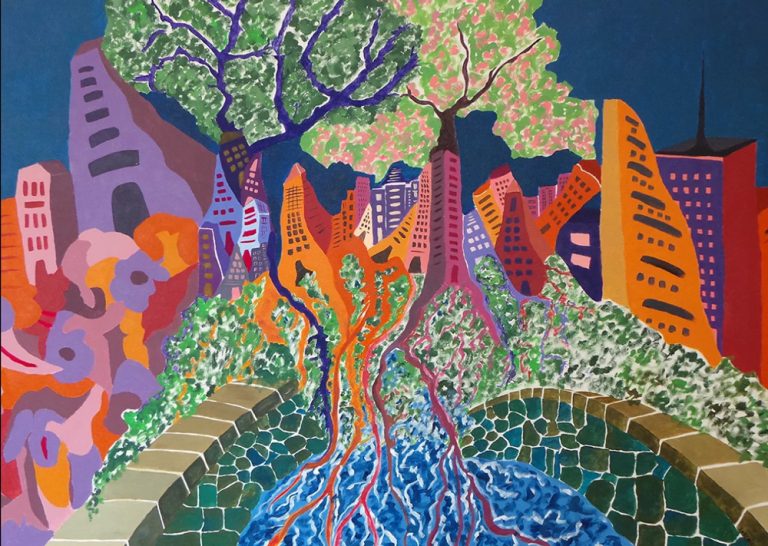 https://www.luzcastaneda.com/
'Urban Orishas': Finding the Forces of Nature in the Big City
14 April, 2022
There is only one negative aspect in relation to Urban Orishas (or "Orixás Urbanos" in Portuguese). It is too short. This ten-minute documentary should be at least one hour long. The way it mixes religion, life in the cities, images and music leaves us smiling at the screen and waiting for more. Luz Castaneda is an incredible artist and the way she shows her art connecting a typical Brazilian religion (Umbanda), nature and the city of New York is truly inspiring.
One of the essential points of the film was when Reginaldo Prandi, one of the most important religious scholars and sociologists in Brazil, says that 'Everyone has to be who they are'. A simple statement that maybe summarises the concept of religion in Brazil, or even better – the way Brazilians see themselves religiously. One person may be born a Jew or a Catholic, but throughout his/her life becomes interested in Umbanda or Spiritism or Candomblé. Or Buddhism. This is the background of Brazilian spirituality.
There are many theories concerning Umbanda, but it is a religion "made in Brazil", by Brazilian people, one that connects many areas of our lives with the mystery. Umbanda is a relatively "new" tradition (dating from the beginning of the 20th Century) and it is a syncretic religion that blends Catholicism, African spirituality, Candomblé and Spiritism. There are holy figures from Candomblé (called Orishas) and other that are typically Brazilian/Umbanda ones, such as the Preto Velhos (old black men). Each Orisha represents an aspect of nature. All these entities are incorporated in men and women who are called mediums and this practice is essential to the tradition.
In Urban Orishas we can see that it is possible to worship nature and respect the Orishas in a river, in New York City and inside of you, as Luz Castaneda explains to us through her words, attitude and art. And this is the most important thing: to value and respect one´s creed no matter where this person is or what he or she does.
It is absolutely fascinating to see her paintings around NYC, but it is of course, where they should be. I have been to New York many, many times and it feels like home due to several things: it feels a little bit like São Paulo, it is essential to various cultures, there are so many examples of spirituality and everything "works" well together. And, of course, those Orishas can be placed in a city like this. New York is indeed the capital of the world. Orishas and New York really do fit well together. I think nobody had ever thought about it before, and when I watched the film, I had this "aha" moment – of course they belong together! Orishas in New York.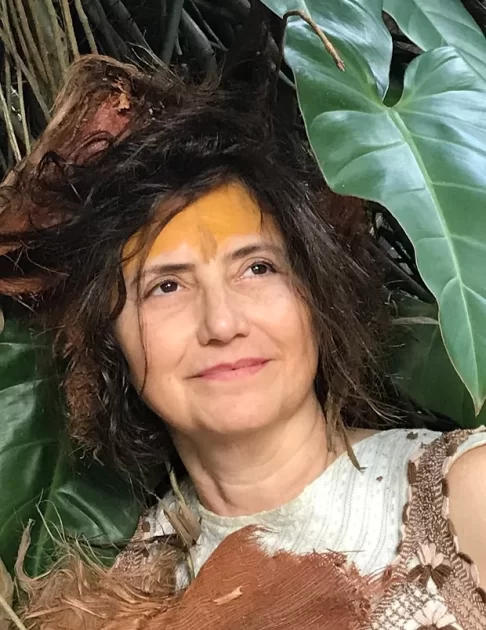 I just wish I could listen to Luz a little bit more, as well as walk along with her in my favorite city in the world.
Urban Orishas will be screened at Casa Arte Florianopolis in Brazil this Sunday, April 17 at 6PM (together with a concert of Bia Schneider).
It will also be exhibited at the Brazilian Endowment for the Arts in Manhattan in May 2022. All the details on the film and the upcoming screenings can be found on the film's page

Follow Sounds and Colours: Facebook / Twitter / Instagram / Mixcloud / Soundcloud / Bandcamp

Subscribe to the Sounds and Colours Newsletter for regular updates, news and competitions bringing the best of Latin American culture direct to your Inbox.
Share: