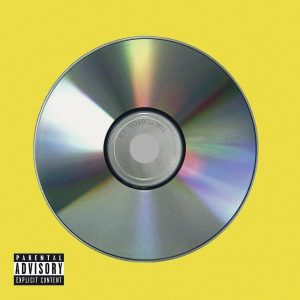 Review
Bad Bunny – LAS QUE NO IBAN A SALIR
Just a couple of months after putting out his sophomore album YHLQMDLG, the Puerto Rican superstar Bad Bunny teased us by playing on a live IG session songs that supposedly would never see the light. During this live stream, an online listening party for YHLQMDLG, Bad Bunny played new solo songs and collaborations with some of the biggest names in the industry. Don Omar, Zion & Lennox, Jhay Cortez, Nicky Jam and Yandel were on the featuring we heard that historic night. Just a few days later, LAS QUE NO IBAN A SALIR was released.
The album starts with "SI ELLA SALE", a trap track that once again shows us how he has mastered the genre. Lyrics are openly feminist, talking about a woman and her friends that will not take any of your BS, where consent and ownership of their own bodies are key. Iconic duo Zion & Lennox hop on "MÁS DE UNA CITA", a more reggaeton-infused track. Here's where the nostalgia for old school reggaetón starts to show itself, masterfully executed.
"BYE ME FUI" is up there in the same sidewalk with the instant classic "LA CANCIÓN", from Oasis (his joint album with J Balvin in 2018). This emo-tón (sad reggaetón) is something we can now expect from Bad Bunny, a very personal way to express his darkest feelings with a mix of trap in the beats and emo in the lyrics. In this one, he swears he won't be the one waiting for his love to comeback to him unconditionally anymore. Self care is also in learning to protect yourself from the things you love that hurt you.
"CANCIÓN CON YANDEL", couldn't have a better name, as the song is one of the most interesting lyrically. Here, fellow puertorriqueño Yandel shines going high on the vocal melodies, giving the album versatility. A song about how relationships are not perfect, and how to navigate the imperfections is what makes them transcendental and personal.
Simply put, "PA ROMPERLA" featuring Don Omar exists "pa romperla en la pista"; a song to go out to and not regret anything. Here, the nods to old school reggaeton are obvious but appreciated, like Don Omar's voice singing "Vamo' a bebel, vamo' a fumal, una rola pa pichal", brings you back to a perreoteca Friday after school back in 2005. Here, Bad Bunny sings he's the Duro now, the best of the genre, and Don Omar replies "almost", standing his ground with respect.
This element of nostalgia can also be seen in the album art, which features a CD on the cover, and a preview of Windows Media Player animated in the cover photo for each song posted on YouTube.
The biggest gem in this album comes via a featuring with Nicky Jam. "BAD CON NICKY" is perreo dosmilero at its finest. A track where Nicky Jam comes back to what he once was, the truest of the street rappers with a love for getting dirty. In a recent interview, Nicky Jam talked about how this song was made: "Bad Bunny had the song ready for me to sing it. He had a demo with the references of the melodies sang by himself, and told me exactly how he wanted it and I just added my flow, but everything in this track was his idea". This song is also the most Nicky Jam we've heard Nicky Jam in the last 15 years.
He sounds mature in "BENDICIONES" and "RONCA FREESTYLE", and also has a remix with Jhay Cortez called "COMO SE SIENTE". "EN CASITA", the song he released a few weeks into quarantine and which features Gabriela Berlingeri, his girlfriend, closes the release.
There has been some controversy around how a song that El Conejo Malo recorded with Anuel AA was left behind, since it's not featured here but was briefly played during that livestream. Fans have speculated about the reasons, blaming what people have denounced as homophobic comments by Anuel AA after Bad Bunny's recent video for "Yo Perreo Sola", where he's seen grinding the female version of himself. Maybe it's to do with the album featuring Don Omar, who has made homophobic comments in the past. What's for sure is that the exclusion of Anuel AA from this release is still a mystery.
This album gives you a glance into how Bad Bunny's creative mind works; there's a lot of inspiration from classic reggaeton, the one born in the streets and marquesinas, but trap, his first big influence, also has a strong presence. You can only imagine how much more music Bad Bunny has left to offer us. Maybe, if we are lucky enough, he won't stop being this prolific just yet.

Follow Sounds and Colours: Facebook / Twitter / Instagram / Mixcloud / Soundcloud / Bandcamp

Subscribe to the Sounds and Colours Newsletter for regular updates, news and competitions bringing the best of Latin American culture direct to your Inbox.
Share: