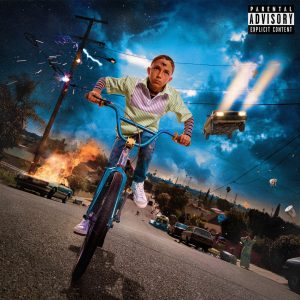 Urban music in Latin America found its way to the mainstream just as rap did in North America in the 90s, mixing street level stories with inescapable rhythms that mixed the classic with the new. In the case of rap, funk was the main vein of familiarity, and with reggaeton, being the Latin cousin of dancehall, the story is similar but with Caribbean rhythms. After "Gasolina" hit big in 2005, the connection between US and Latin urban music grew, with rap superstars like Snoop Dogg and 50 Cent featuring on tracks by the biggest names in Puerto Rico, though they never quite cut it to make perreo go hard on the Anglo charts.
Flash forward to 2020 and it seems that every major star in the states is trying to link up with the most hyped reggaeton artist to climb spots on Billboard. In that scenario, artists like J Balvin and Bad Bunny are in great demand. They made their own way up by keeping it 100% en español and delivering albums that have personal concepts attached to them. This is where YHLQMDLG comes to play. In comparison to his first full length X 100pre (2018), where he flipped the mainstream reggaeton formula, here el conejo malo has dished up a record that pays tribute to a classic sound. It's an album made as if the calendar has been dialled back to the mid-00s, to go side by side on the shelves with Daddy Yankee's landmark Barrio Fino (2004).
With that retro vibe in mind, the album comes across as a compilation of radio-ready hits, Bad Bunny returning to classic reggaeton beat patterns and explicit sexual lyrics. This is reflected in the nods to reggaeton's initial explosion, to the DJ Playero mixtapes, as on stand-out "Safaera", that includes different riddims in a constantly-evolving collage that makes some crazy tempo jumps, adding up to a perreo symphony. Another example of this tribute to the 'golden era', is the featuring of legendary but underground icons, like Ñengo Flow, Yaviah and Kendo Kaponi.
But Bad Bunny also plays good on new generations, so besides showing them a history lesson, he also includes fresh talent in the mix. On production controls there's Mora and Taiko, and in the flows Argentinean Duki and Pablo Chill-E. They find their moment on "Hablamos Mañana", another stand out hit that mixes contemporary trap sounds with pads and an electric guitar that takes over the last parts of the track to give a hard rock ending, to the song and the album. Well apart from the final encore, a mellow acoustic track called "<3", that comes across as if the credits are rolling, an open-hearted letter of thanks to fans, haters and to good mental health.
At this point, we know one thing: artists can make albums as they like. We can expect as much from them as they already expect from themselves, with that in mind, Bad Bunny has made an album that is as entertaining as it is fresh. We know for sure that him making a song called "Yo Perreo Sola", which talks about the need for female consent, but also notably includes a female artist who is not credited as a feature, will not become a feminist anthem due to that fact. And, that this particular topic in pop music, and especially in sexualised genres like reggaeton, will always be a subject for criticism. But this is nothing new in the mainstream music industry, even if Bad Bunny knows how to play with the rules. And ultimately, he will do whatever he wants.
YHLQMDLG is released by Rimas Entertainment and available now from all music outlets

Follow Sounds and Colours: Facebook / Twitter / Instagram / Mixcloud / Soundcloud / Bandcamp

Subscribe to the Sounds and Colours Newsletter for regular updates, news and competitions bringing the best of Latin American culture direct to your Inbox.
Share: