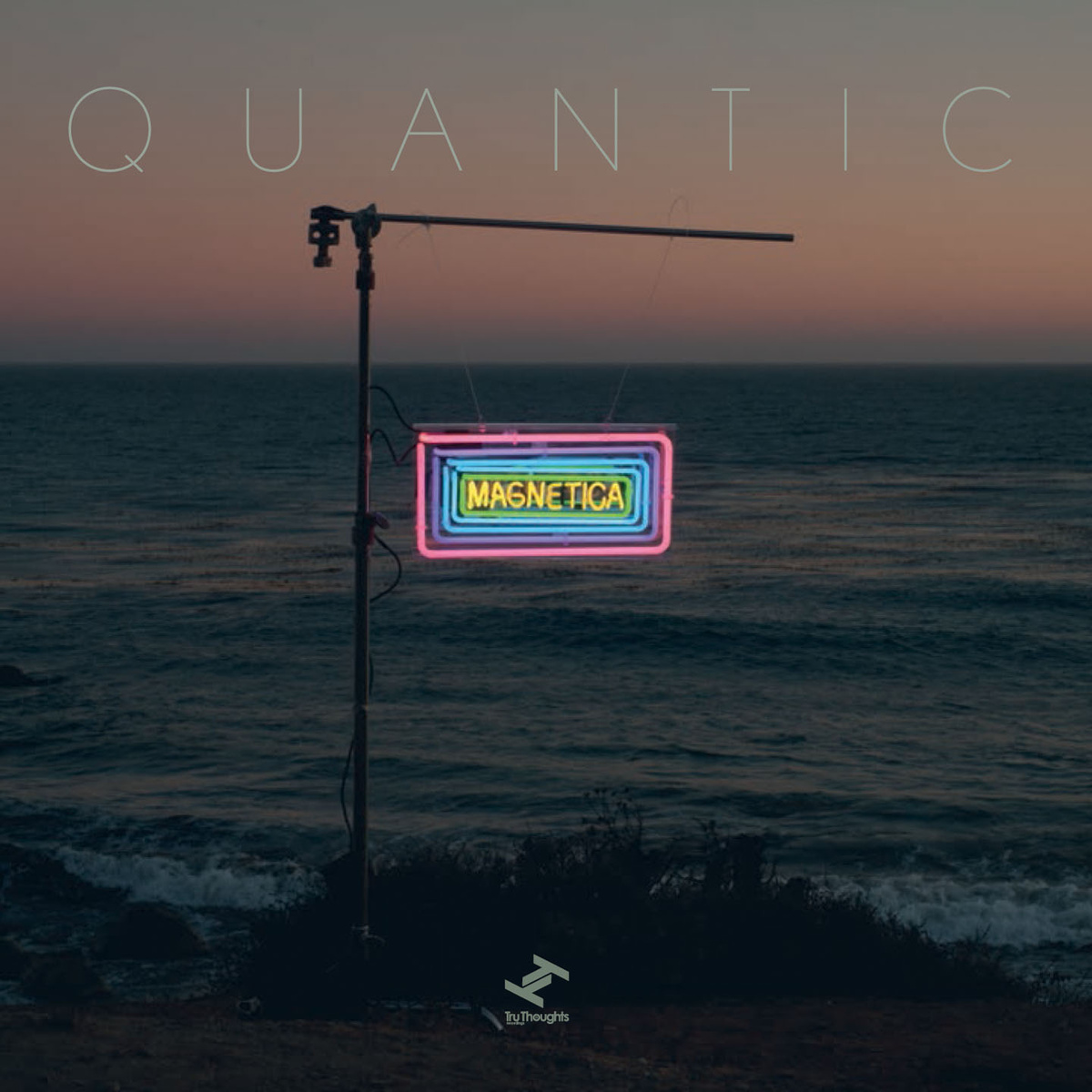 Since Quantic moved to Colombia back in 2007 there has been no shortage of musical activity – collaborations with Alice Russell, excursions into dub and cumbia, extensively-researched compilations for Soundway Records, the forming of the Colombian super-group Ondatropica, as well as Quantic's own evolution into a mighty fine accordion player – yet some might say that that time has yet to deliver a classic album since Tradition In Transition. It was that album in 2009 that really introduced Quantic's new fascination with Colombia, adding Colombian rhythms and instrumentation to the heavy soul/jazz/funk sound he had been building at that point. The album was eclectic, but it flowed, each track seemingly part of a whole. Since that point Quantic has been involved with many great albums yet has not quite managed to pull off another classic yet. (Even the almighty Ondatropica debut, a double album of Colombian grooves that we fell in love with, lacked the cohesiveness and succinctness of Tradition In Transition).
On Magnetica Quantic promised to go back to the electronic roots that started his career, while still marrying that to the tropical rhythms he's been visiting since. Many people saw it as the opportunity for him to step back up to the plate and deliver another masterpiece. So the question is: does Magnetica live up to the hype? The answer is yes and no.
The great thing about Magnetica is how much extra power the use of electronic beats, synths and sound effects give the music. Lead single "Duvido", featuring Angolan singer Pongolove as well as the beautiful sound of the marimba marries Colombia's Pacific Coast with the sound of tropical bass. The beats cut out, re-emerge and build, leading to one of the heaviest crescendos we've heard from Quantic in some time. Similar Pacific grooves are made all the better by bass-shaking beats on the two collaborations with Colombian singer Nidia Góngora, of which "Muévelo Negro" is one of the album's stand-outs. Then there's the relentless salsa of "Descarga Cúantica" (made with Discos Fuentes legends Fruko and Mario Rincón) and the quite incredible "La Callejera" featuring accordion maestro and self-confessed "loco" Anibal Velasquez – my personal favourite track on the album – that ensure Colombia is well represented, and sounding as good as ever.
Yet, it's not just about Colombian grooves. Quantic also employs Ethiopian singer Dereb the Ambassador and British/Jamaican deejay Shinehead for excursions into Africa and the Caribbean, while at the same time continuing the same principle as the Colombia tracks; finding a traditional rhythm, giving it some serious bass and then using a mixture of live instrumentation and electronic synths and effects to take it into new places. While listening to Magnetica I couldn't help think that if Daft Punk had been from the tropics and took a fancy to cumbia over disco, then their sound would not be too far away from this.
In truth, every track on this album has its merits, and each time I listen to the album I pick up on something new. Yet, what lets it down is its eclecticism. While the Shinehead and Dereb The Ambassador tracks sound great on their own, within the confines of the album they sound out of place. This is even more the case on the pastoral psychedelic folk of "You Will Return" (featuring Alice Russell) and the final track "Painting Silhouettes", on which Quantic even sings. I absolutely love both tracks, yet they sound at odds with the rest of the "global bass" material.
Magnetica is a collection of great songs – and many plaudits should go to Quantic for his ambition, execution and ability to offer something new – yet this album feels more like a collection of singles than a classic album in its own right. It's an album you can dive into time and time and pick out a few new favourites yet can make a perplexing listen in its entirety. There is really nothing wrong with that, and most global bass or dance-floor-inclined albums would settle for that – it's just that the body of work Quantic has produced before leaves us all hoping for perfection. In the meantime, Magnetica will do a fine job of keeping us entertained.
Magnetica is available from Amazon and iTunes

Follow Sounds and Colours: Facebook / Twitter / Instagram / Mixcloud / Soundcloud / Bandcamp

Subscribe to the Sounds and Colours Newsletter for regular updates, news and competitions bringing the best of Latin American culture direct to your Inbox.
Share: