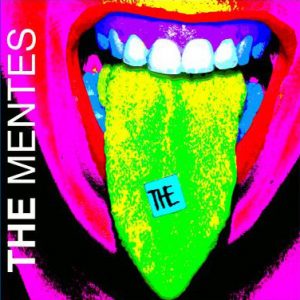 So much rock music completely forgets why the form came to prominence in the first place, replacing catch, noisy, naive two minute splashes of passion and youthful exuberance with overblown, technically competent but ultimately meaningless dirges that pertain to have some kind of dramatic power but are little else but egoistic exercises in making as much noise as possible. There's a reason why Lester Bangs frequently cited The Troggs as his favourite rock band, he knew that what made a great band was pure youthful emotion (lust, jealousy, crushes that you know will never come to anything), fiery guitars and a solid rhythm section, all characteristics that both The Troggs and THE have in abundance.
THE – from Barquisimeto, Venezuela's home of rock – hark back to those days of rock 'n' roll simplicity. Of course they don't go quite back to the 60s but it's a far cry from the modern histrionic bollocks that is generally known as Muse. With two female singers it's inevitable that my comparisons are of a certain feminine persuasion, and it would be stupid to deny that there isn't a whiff of L7 on "Alrededor De Tu Cuerpo" and "Should I?", early Sleater Kinney on "No Te Vayas Dude" or even the poppier sound of The Breeders on "Karma Comes With You." With the emotive vocals and blitzkrieg guitar riffs of many of the songs I should also mention Yeah Yeah Yeahs as an obvious influence.
What is so surprising for me though is the sheer variety of the songs, ranging from direct riot grrrl anthems to the layered harmonies of "Oceano" or the slow-burning drama of "Labios." Best of all is final track "Noise Histeria", whose title suggests what the song is all about, a barrage of psych rock guitars and over-excited squeals that suggests a musical meeting between Le Tigre and Primal Scream. Contrast that with "Poco A Poco", which is simply a great little pop tune, and there is real variety to this album.
Mentes' nine tracks continually surprise with their directness, but also with their diversity. Out of an increasingly homogenised Latin rock scene THE offer something different.
Listen/download Mentes at thevzla.bandcamp.com

Follow Sounds and Colours: Facebook / Twitter / Instagram / Mixcloud / Soundcloud / Bandcamp

Subscribe to the Sounds and Colours Newsletter for regular updates, news and competitions bringing the best of Latin American culture direct to your Inbox.
Share: