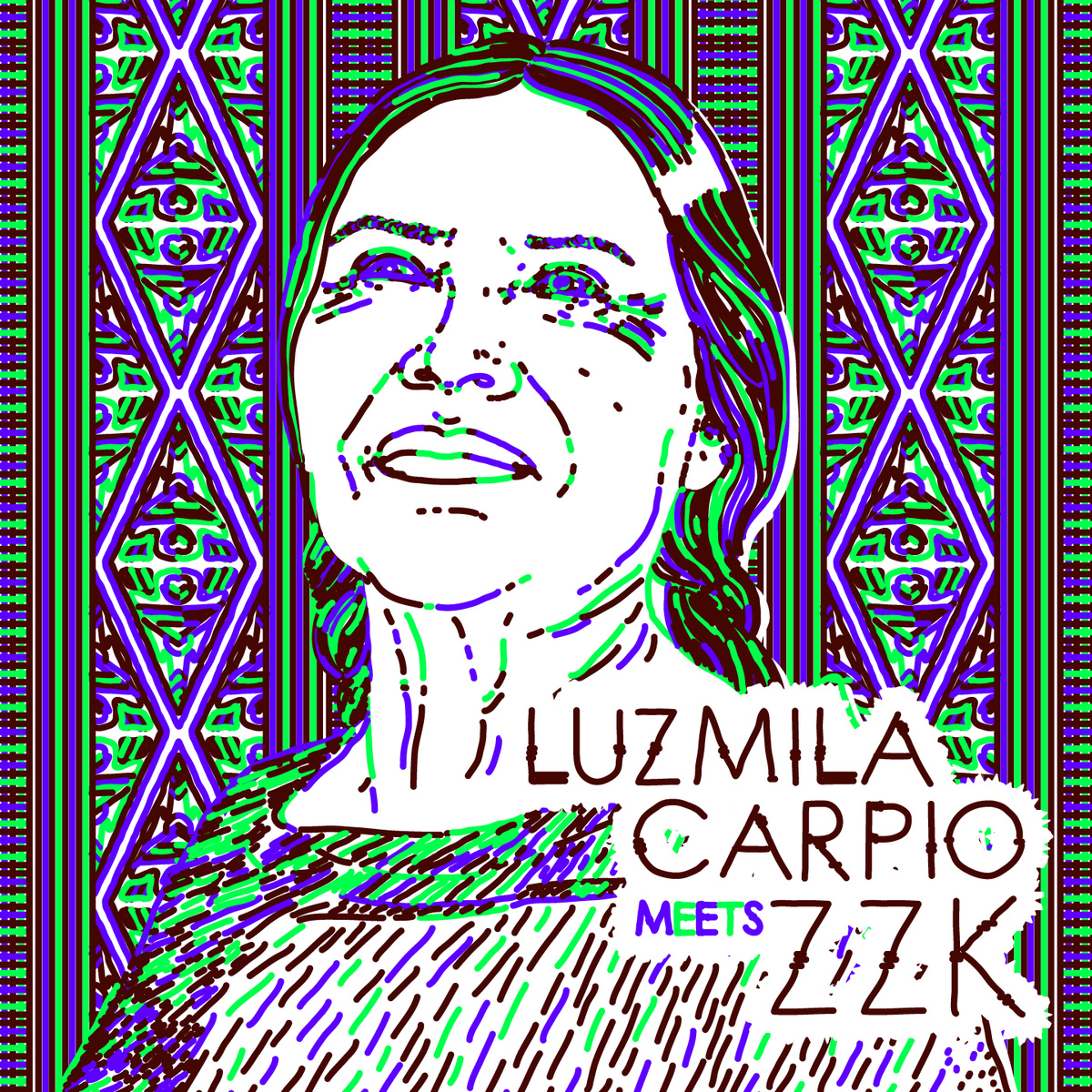 Luzmila Carpio is a legendary indigenous Bolivian singer, famous for digging deep into Andean folklore in search of musical inspiration and as a way of resisting the tide of modernization that has come with 'five centuries of colonization'. She's the perfect muse for ZZK, a label that has made a name for itself from digging into the deep and mystical, musical archive of South America and re-imagining these stories and sounds for the modern day, making them cool, youthful, futuristic even.
So successful has this mission been that artists like Chancha via Circuito, Nicola Cruz, King Coya and El Remolón – who all feature on this album – have become well known artists. They are pioneers of this sound, leading the musical revolution, respected for their art and gaining recognition beyond their scene.
These tracks were originally conceived and written 20 years ago as a way of raising awareness of the rich cultural heritage of the northern Potosí region, where Carpio is from, and its native people. These current remixes take the folk songs of Carpio in various electronic directions, reflecting each of the artists' background, but always respecting the original music. In fact, all remixes had to be made in collaboration with Carpio, who also had final approval.
Captain Planet leaves much of "Tarpuricusum Sarata" in its place adding some electronic melodies that answer Carpio's vocal line, as well as some synth pads and beats at the lower end of the track, whilst Nicola Cruz layers on some deeper, darker beats and sounds to "Chu'uwa, Yaku Kawsaypuni" with strong nods to the future sounds of Nicolas Jaar, also Chilean by descent. King Coya is more direct but no less effective in his remix of "Tapuricusum Sarata", with a distorted bass refrain that sits below the original song, whilst Tremor picks the tempo up with more of a four to the floor take on on "Warmikuna Yupay – Chasqapuni Kasunchic".
"Amaotayku Avelino Sinani" is remixed three times. El Búho, who recently commissioned a similar array of artists to interpret the sounds of endangered birds in South America (A Guide To The Birdsong Of South America), creates characteristic spaciousness, allowing Luzmila's magical vocal to soar, even letting it play with some bird song, taking you further into the Andean Hills. El Remolón's remix is more bare, whilst Chancha Via Circuito, perhaps the most well known of all these artists, bravely gives the track any more than a dusting of electronic ambience. It's simplicity arguably makes it the most potent of these remixes.
What draws all these together is that they respectfully let Luzmila sing, allowing the listener into her world, but also transporting you to another world, the new frontier if you like. Not only are these beautiful songs, they shed light on an incredibly important and valuable musician, and are a timely reminder of the importance of preserving culture and heritage, not just in Bolivia or South America, but around the world.
Luzmila Carpio Meets ZZK is available from Bandcamp, Amazon UK, Amazon US and iTunes
Listen to a mixtape inspired by the release below:
[soundcloud url="https://api.soundcloud.com/tracks/190793913″ params="auto_play=false&hide_related=false&show_comments=true&show_user=true&show_reposts=false&visual=true" width="100%" height="450″ iframe="true" /]

Follow Sounds and Colours: Facebook / Twitter / Instagram / Mixcloud / Soundcloud / Bandcamp

Subscribe to the Sounds and Colours Newsletter for regular updates, news and competitions bringing the best of Latin American culture direct to your Inbox.
Share: