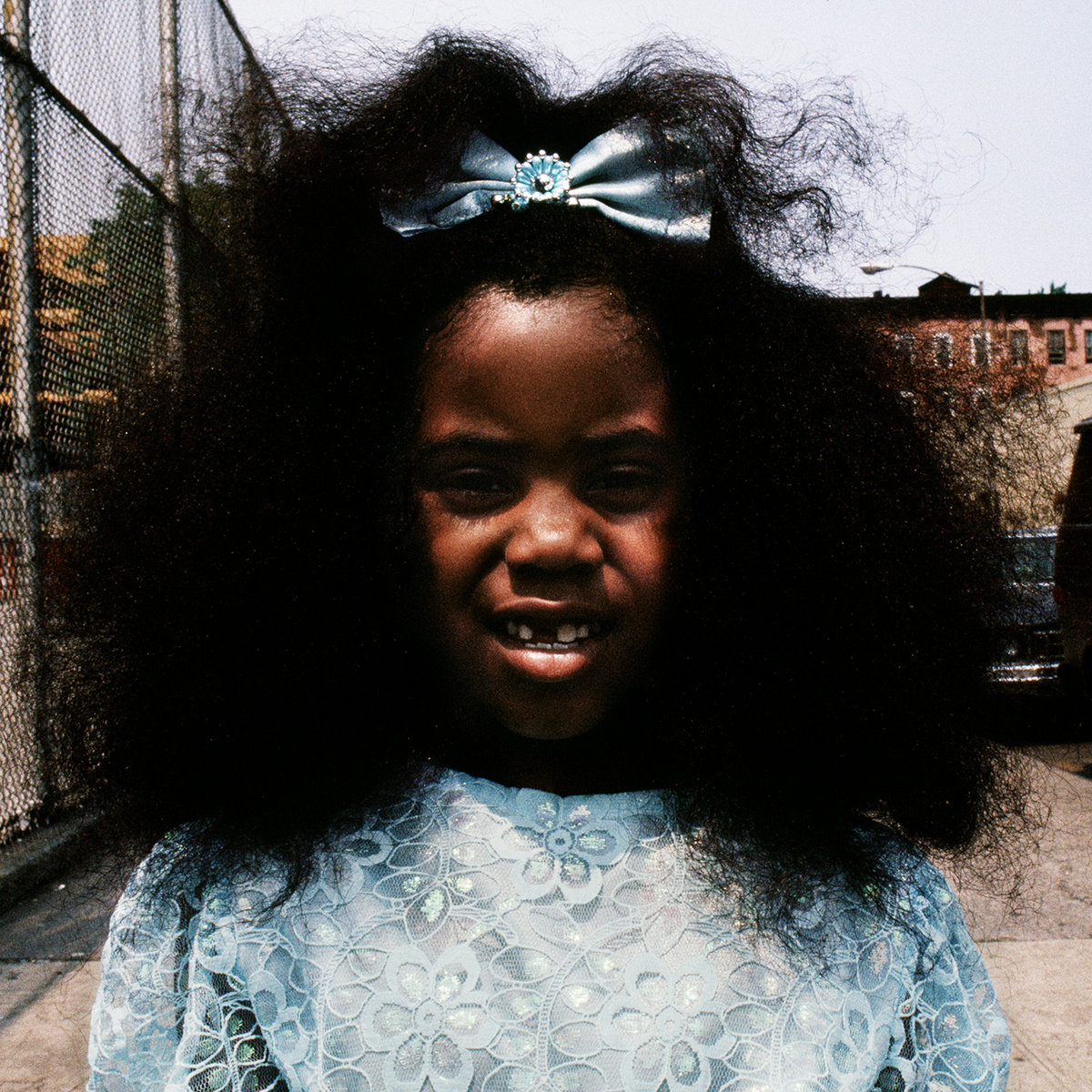 One word to describe multi-instrumentalist Xenia Rubinos' latest instalment Black Terry Cat? Unpredictable. After a three year wait Brooklyn based Rubinos has resurfaced with a fresh musical medley, brimming full of twists and turns. With Afro-Latin heritage, a degree in jazz composition from the prestigious Berklee College of Music and a refound admiration for the classic hip-hop of Slum Village and KRS-One, her background is awash with musical diversity. The albums' 14 tracks pay homage to this, featuring smooth saxophone snippets, sharp punky bursts and nuggets of funky hip-hop beats, to name but a few soundbites. Xenia's voracious and varied vocals dance over most of the 44-minute mixture but also sacrifice the spotlight for four well-placed interludes.
Easing in with a short but sweet bass-heavy interlude which warms our ears before being hit by the first full length and power-strung track, "Don't Wanna Be". A marriage of the many, this number is a musical lasagna packed with layers. Bassy riffs, melodic keys, intense hi-hats, saucy sax and rangy soulful vocals spiced with the occasional eerie echo effect. It builds, crescendos, filters back down and wriggles into pastures new with each minute creating distinct sections of varying intensity. Concentration required.
An abrupt, rock-focused and rebellious number follows in "Mexican Chef", giving the album a distinctly new flavour with five minutes barely gone. It's short, sharp and packing a punch. Jarring chords and short vocal snippets paint a picture of today's continuing racial inequality and certainly not with a subtle delivery, "Brown cleans your house / Brown takes the trash / Brown even wipes your granddaddy's ass".
Electro-heavy sounds are next, paying a tribute to Xenia's late Puerto Rican father. Opening with Spanish lyrics is only fitting. "Black Stars" delivers a personal touch to the album as well as having a political slant, the lyrics also fit with current African-American struggles. Harrowing vocals intertwined with long soulful notes produce a powerfully melancholic dynamic to the track, translating tough times through sound waves.
A rocky two song bout then gives way to a two-minute slow, enigmatic and reflective instrumental, slicing the album in two. What's at the end of this tunnel? Brand new land, in the form of bass-infused, easy listening R'n'B type anthems. However, predictably this doesn't last for long, the punk-feeling number "I Won't Say" flips things around once again, with Xenia consulting the history books. She reads part of Abbey Lincoln's 1966 essay, "Who Will Revere the Black Woman?" "Whose hair is compulsively fried, whose skin is bleached, whose nose is 'too big,' whose mouth is too loud."
The shaking of this musical smoothie doesn't stop there, with the ear-tingling interlude of "LL" being dropped next. Xenia dives straight in, soulfully singing along with a groove-fused hip-hop beat. In an interview with The Needle Drop she expresses wanting something unfinished, well, mission accomplished. Chopped and changed, the jolty "See Them" proceeds with its vocal mishmash, swaying between tuneful singing, robotic rap-talking and emphatic "oooh yeah" chants.
The final interlude is thrown in as the penultimate track, through closed eyes it's easy to imagine being sat at a small gig, watching Xenia's quick warm-up on the keys before the grand finale. A 25-second blast later and snap!, you're back in the room. Similarly to previous songs the final one utilises Xenia's vocal abilities of fruitful notes and snappy little bars, leaning more towards a hip-hop-ish sound. Alternating between percussion, bass and vocals for verses then hopping over to melodic keys and a clarinet for the chorus the albums' alternative nature is retained right to the close.
Compared to her previous album, Xenia has pushed the boat out with her latest recording in terms of style, adopting a plethora of genres. Adventurous is somewhat of an understatement for its wide scope, like a walk through unknown undergrowth with sonic surprises in abundance. Quite simply it cannot be put in a box.
Black Terry Cat is available from Amazon UK, Amazon US and iTunes.

Follow Sounds and Colours: Facebook / Twitter / Instagram / Mixcloud / Soundcloud / Bandcamp

Subscribe to the Sounds and Colours Newsletter for regular updates, news and competitions bringing the best of Latin American culture direct to your Inbox.
Share: