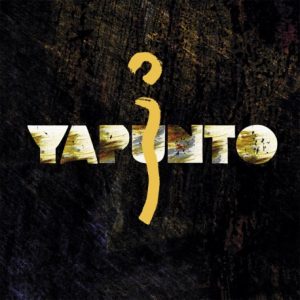 Alejandra Charry is a singer born in Cali, Colombia's vibrant, third-most populous city. Unsurprisingly perhaps, she cites national musical treasure Totó La Momposina as an influence. Blessed with a warm, distinctive voice of her own, she fronts a 10-piece collective-cum-association in her adoptive France, dedicated since 2015 to the promotion of South American culture.
Consisting of mainly French, mainly conservatoire-schooled musicians with a wide range of musical backgrounds and influences, the Yapunto ensemble features bass, drums, percussion, acoustic and electric guitars, and a brass section of trumpet, trombone and sax/clarinet/flute-like gaita. Instrumentally excellent they may be, but La Charry's vocals are the glue that binds such diversity together: not only the European elements, but also the African, Spanish and Amerindian roots of her native musical traditions.
The result is a totally authentic concoction that makes you want to dance with gay abandon from start to finish: a single instrumental ("El Mar y Ella") and eight uplifting songs penned mainly by individual members of the band in conjunction with lyricist Nancy Murillo, who seems to play the kind of unseen role that Keith Reid once did with Procol Harum. Her subject matter, evident in the current official video (for opening track, "Malo Viento") is ostensibly 'down-lifting': an epoch of de-forestation, consumption and mono-culture that threatens the bio-diversity on which the world depends. But it's leavened by the rhythmic brio of the music and a celebration of the unbreakable spirit of the 'invisible ones' of society in the face of such adversity. The track – with Charry sharing vocals with guest, Nidia Gongora, and Sébastien Rideau's memorable guitar refrain, at once both elegiac and festive – is a delicious start to an album without a single blemish. Elements of cumbia, vallenato, musica de la interior and other indigenous musical forms all lope along together in that infectious, unmistakable Colombian manner towards the riotous crescendo of "Ultima Moda" and "A Lo Loco".
For something performed and recorded so far away from its musical source, with a band of white Europeans, this is a remarkably convincing album. Some of the best 'Afro-Amerindian' music you're likely to hear this side of Cali, in fact. Keeping a 10-piece band on the road is no mean feat these days, and one hopes that they stay together long enough to build on this debut and even pop-up on La Momposina's radar. On this evidence, she'd be proud of Ms. Charry and Yapunto.

Follow Sounds and Colours: Facebook / Twitter / Instagram / Mixcloud / Soundcloud / Bandcamp

Subscribe to the Sounds and Colours Newsletter for regular updates, news and competitions bringing the best of Latin American culture direct to your Inbox.
Share: