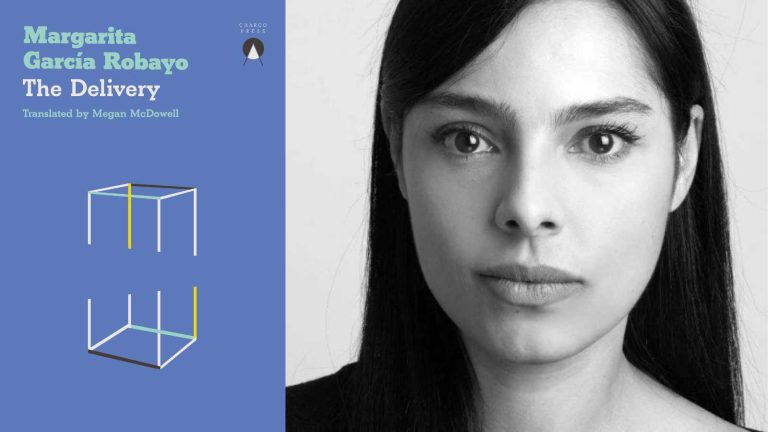 Margarita García Robayo's Arresting Novel 'The Delivery'
23 October, 2023
An aloof migrant resists belonging until it confronts her one day, in the shape of a mysteriously large package on her doorstep, inexplicably containing her mother.
Margarita García Robayo has a sure signature: direct language, dryly honest statements, deep reflections from frustrated characters. La encomienda is watermarked with this style, as expertly translated by Megan McDowell. However, this text is more visceral: "When pleasure melts, it leaves a puddle of melancholy", García Robayo writes.
Our protagonist – depressed, disinterested, unrooted, astute – finds herself five thousand kilometres from where she grew up, although she questions whether to call either of these places home. Her awkward, honest reflections of being a Colombian migrant in Argentina bring tongue-in-cheek comedy to her cynicism. Our narrator lies about not liking mate to cover her disgust for the ritual of sharing it: 'I drink mate all day long. But I'd rather lie so as not to isolate myself even more with the violent confession that their orgy of slobber makes me sick.'
Her contempt for her colleagues, family and neighbours is laced with a poisonous empathy that threatens to eat away at her indifference, but she can't quite surrender her aloofness to love in her relationships. This is all part of the narrator's rejection of belonging, which is thrown into sharp focus with the arrival of a life-sized package containing none other than her own mother.
Despite this turn of inexplicable events, García Robayo avoids writing a gothic novel or psychological thriller. She normalises the supernatural and diverts narrative focus towards the immediate and sensory, lifting up the rug, which is far more arresting.
The Delivery is a story of isolation, the quotidian, our inner selves, feelings and conversations. It sometimes reads like a diary a therapist might encourage you to write, as we are dragged through the protagonist's thoughts and routines. García Robayo's prose is direct but reflective, obsessive but detached. And she lashes out whenever she feels like it.
Through interactions with her mother and boyfriend, the fleeting cat who she cares for like no-one else and a series of burningly uncomfortable run-ins with her neighbours, you feel that the protagonist is balancing on a precipice. This is what moves the novel, intensely intriguing for a story mainly taking place within a bare apartment. What hangs on the walls here are feelings, smells, judgements, worries lathered in intelligently argued nonchalance, apathy to burn the pain of trauma away.
"Families are ambushes. Flammable places," our protagonist states. To her, "a return, almost always, is a failure." She is afraid of accepting that those closest to us whom we define ourselves against, define us. But the arrival of the encomienda corners her into confronting her past and her future, as she comes face-to-face with mortality and the wheel of life: "When someone is born they debut old features, they come with a burden of past that will always be bigger than their future. That's what it means to procreate: to break off a piece of your matter and history and offer it to the world so it doesn't rot along with you."
The Delivery keeps the reader riding an imminent sense of discovery and it is completely engrossing. García Robayo's best yet.

Preorder The Delivery by Margarita García Robayo, translated by Megan McDowell, from Charco Press £11.99.


Follow Sounds and Colours: Facebook / Twitter / Instagram / Mixcloud / Soundcloud / Bandcamp

Subscribe to the Sounds and Colours Newsletter for regular updates, news and competitions bringing the best of Latin American culture direct to your Inbox.
Share: