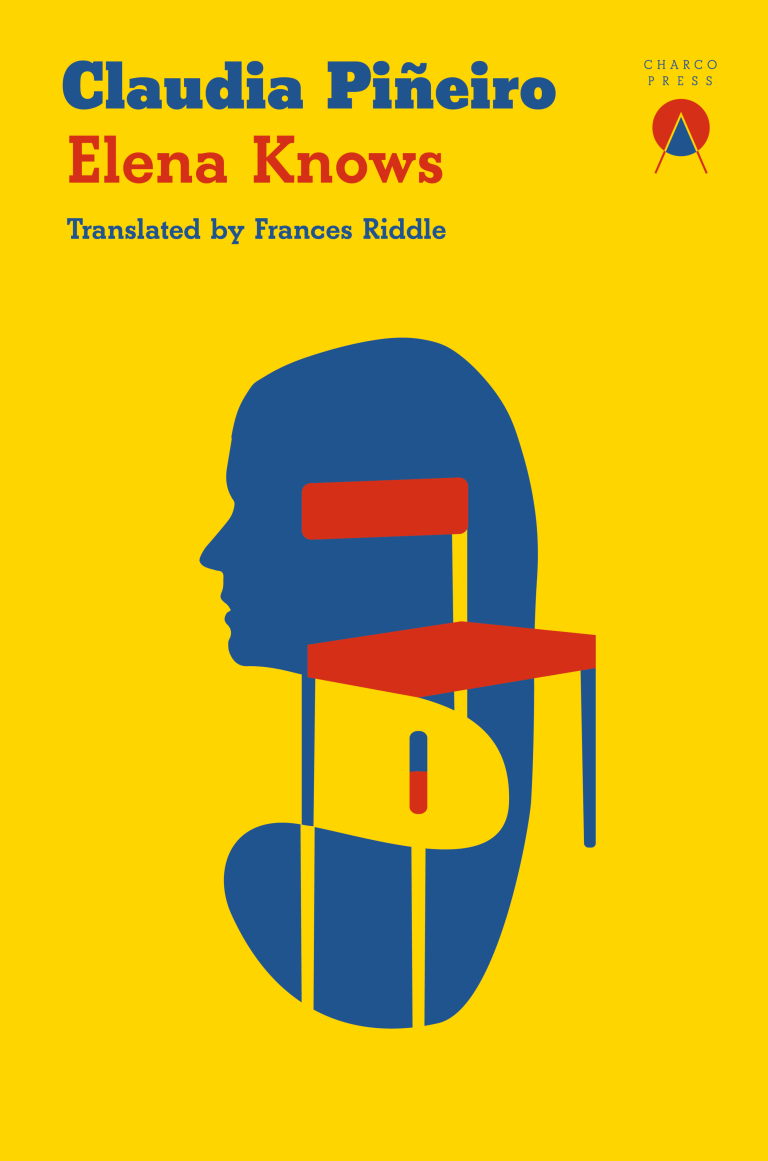 'Elena Knows' by Claudia Piñeiro: A Revealing Tale of Chronic Illness and the Toll It Takes
18 October, 2021
Elena knows that her daughter, Rita, did not commit suicide and is intent on finding the culprit, even if her mobility is severely impaired by Parkinson's disease and the police investigation is closed. The title of the novel points to the present tense in which it is written, following Elena's arduous journey across Buenos Aires over a single day of her investigation. This narrative in the present is pierced by flashbacks into the past which examine Elena's conflicting relationship with her daughter and carer, Rita. As is often the case in crime fiction, the past contains as many clues as the present to solve the mystery at the heart of the narrative.
A household name in her country and beyond, Claudia Piñeiro (Buenos Aires, 1960) has been dubbed as 'Argentina's Hitchcock' and the 'Queen of Crime Fiction', winning prizes such as the Pepe Carvalho Prize to Crime Fiction in 2019 and the Sor Juana Inés de la Cruz in 2010. Originally written in 2007 and winner of Liberaturpreis in 2010, this translation of Elena Knows into English by Frances Riddle was published by Charco Press, a publishing house based in Edinburgh which aspires to translate the best of contemporary Latin American literature and can already boast an impressive repertoire of translations, including novels by other celebrated Argentinean writers such as Selva Almada, Gabriela Cabezón Cámara, and Ariana Harwicz.
Elena Knows is structured in three parts – 'Morning', 'Midday', and 'Afternoon' – in reference to the events that unfold during her investigation, but also to the different pills the protagonist needs to take throughout her day. Akin to how the novel is structured around the pills, Elena's life is also determined by them as she cannot function without medicine. The structure in three acts lends the novel the feel of an ancient Greek tragedy, whilst also playing with the tripartite symbolism at the heart of Catholicism. Rita, a devout Catholic who is strongly against abortion, is found dead in a church.
In the afterword, Fiona Mackintosh rightly refers to the novel's salient feature as the choice of "a most unlikely detective-heroine, an objectionable elderly woman suffering advanced Parkinson's". The particularly debilitating form of Parkinson's Elena suffers is personified throughout the novel as the 'fucking whore illness' which makes her every move require unimaginable effort: getting out of bed, opening the car door, or standing up from her train seat become excruciating processes which are described in vivid detail.
The varied ways in which the city of Buenos Aires becomes treacherous to navigate for a disabled person are revealed at every turn. Navigating the bureaucracy of medical insurance and disability benefits is not any easier, as Rita's constant exasperation with the systems in place illustrates.
Rereading the epigraph, a line from Thomas Bernhard, illuminates the novel's main theme: "You were never truly together with one you loved until the person in question was dead and actually inside you." Through the mystery of Rita's death, Piñeiro examines the nature of mother-daughter relations, womanhood, religion, grief and disability in contemporary Buenos Aires.
It is often said that much of fiction's value derives from its capacity to convey 'what it is like' knowledge. It allows us to virtually experience a point of view, a condition, a set of feelings which are beyond our daily experiential grasp. It is at least true of this novel: the poignant depiction of how debilitating chronic illness can be is coupled with a candid examination of the toll caring can take on family members.
Elena Knows is written by Claudia Piñeiro and translated by Frances Riddle. It is published by Charco Press.

Follow Sounds and Colours: Facebook / Twitter / Instagram / Mixcloud / Soundcloud / Bandcamp

Subscribe to the Sounds and Colours Newsletter for regular updates, news and competitions bringing the best of Latin American culture direct to your Inbox.
Share: