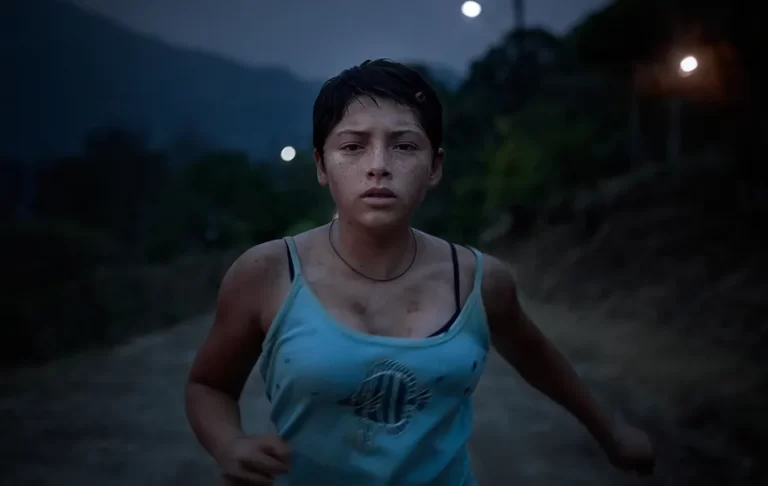 Best Films of 2021
29 December, 2021
Latin American films are everywhere. Switch on any streaming channel and you will be sure to find something to watch online. But until very recently, seeing a Latin American film on the big screen in the UK was still something of a mission. Perhaps the odd festival screening, or, rarer still, a short run in an arthouse cinema. Options were limited, and knowledge of films from countries such as Argentina, Mexico and Brazil was for the very specialised.
This is our first "Best Films" list for Sounds and Colours and in 2021 we've had a huge selection of quality Latin American films to pick from. Our criteria in choosing the 10 films that make up this year's list was that the film had screened in a UK cinema (where most of our writers are based) at a festival or been available to stream online. Over 50% of the chosen films are from female directors. Our list includes stories from lesser-known filmmaking countries: Haiti, Costa Rica, Guatemala as well as the afore-mentioned powerhouses. What stands out though, is the diversity, and originality of all these films. A decade ago the films that got seen often featured drugs, were set in favelas, or centred on crime. Now you can find films in every genre, as well as political debate, representation of LGBTQ+ communities, gender issues, ghosts from the past and an engagement with future generations. Latin American cinema is thriving, and is as magical and surprising as the continent itself.
Sofia Serbin de Skalon
---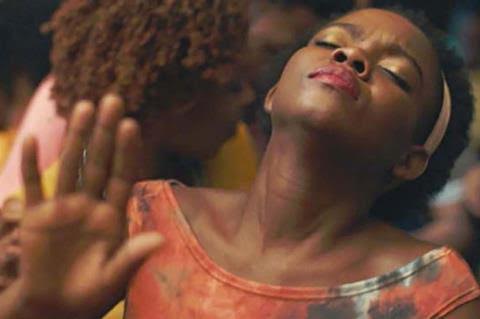 10. Freda
Gessica Geneus, Haiti, Benin, France
Freda lives with her family in a popular neighbourhood in Haiti. The uncertainties of their daily life and constant threat of violence force Freda to question her future. She must decide whether to leave the place she calls home and everything she's ever known for the chance of safety and a better life.
Freda is the first Haitian film shot entirely in Creole. It premiered at Cannes Film Festival in July 2021- the second-ever Haitian film to do so – and was later chosen to represent Haiti the 2022 Oscars.
Freda shows what life is like for young people – in particular for her young female protagonist – in a country still shackled by its colonial past. Corruption and violence are the norm. Freda attempts to navigate the options available to her but is well aware of the precariousness of her situation. "They taught us to erase ourselves and everything from our identity and transmission of our culture" a fellow student remarks. As a young black woman in Haiti, Freda must confront her past – both personal and political – in order to move her life forward.
Sofia Serbin de Skalon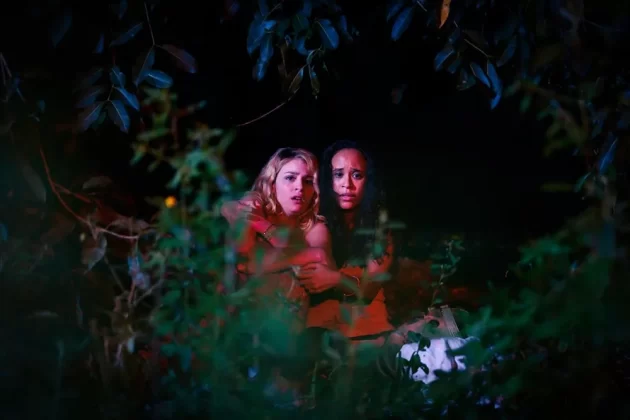 9. Medusa
Anita Rocha da Silveira, Brazil
A gang of young women in Brazil try to control everything around them, including other women, in this genre-hopping film about internalized misogyny.
Medusa is a dystopian satire of how right-wing politics in Brazil – with its extremism and patent misogyny – can affect society. The strength of Medusa lies in the use of horror and humour to convey a political statement… it's ironic social commentary and kitsch aesthetics. It's nothing short of a miracle that this film got made during the government of Jair Bolsonaro, which has slashed public funding for the arts and represents much of what Medusa criticises.
Oleno Netto
Medusa will be in UK cinemas in 2022.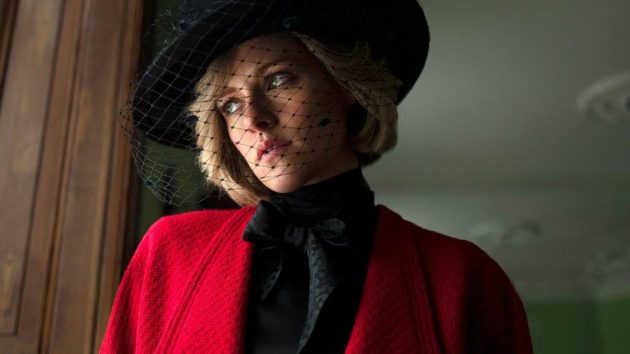 8. Spencer
Pablo Larrain, UK, Germany, United States, Chile
Larrain offers a unique perspective on the British Royal Family in his bio drama, Spencer. Kirsten Stewart takes on the role of a Princess Diana struggling to meet the expectations placed upon her during a Christmas weekend at Sandringham in the 1990s.
A film about the British Royal Family may not be something you'd expect to find on a list of Best Latin American Films. But Spencer qualifies because of its Chilean director, Pablo Larrain. Larrain's second English-language feature is full of colour and inventiveness. He pitches his story of a troubled, impulsive Princess to brilliant effect against a Royal Household where menus and dress are planned with military precision. Kristen Stewart gives a mesmerizing, if at times hard-to-watch, performance as an alienated Diana forced to endure three days of Christmas rituals with the family of a husband that no longer cares for her. Taking refuge in her imagination, she conjures up images of Anne Boleyn, a soup dish full of pearls and a return to her childhood home Park House, as she edges closer to a breakdown.
Sofia Serbin de Skalon
Spencer is now available to watch on Prime Video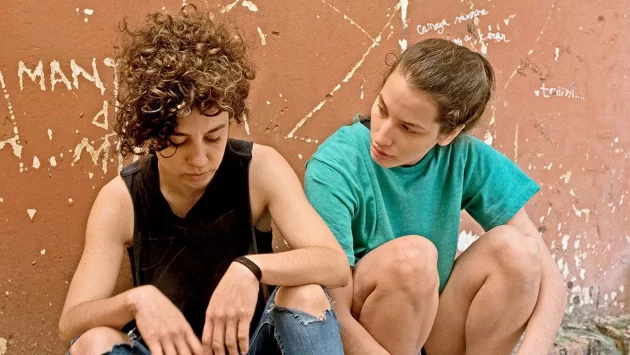 7. One in a Thousand
Clarisa Navas, Argentina-Germany
Iris, an awkward teenager that has been recently expelled from schools, falls for a mysterious older woman until rumours about her past threaten to come between their tentative romance.
Although several films have explored the LGTBQ+ realm with nuanced political compromise, only a handful of them have achieved something far more complicated: portraying queer existence as an all-encompassing world view that takes over everyday life. Set in the landscape of a Las Mil, a housing project in the province of Corrientes, Argentina, the film portrays a world in which frank and open discussions overcome the middle class bourgeois views on gender usually portrayed by popular artistic media. Here, "el barrio" (the neighbourhood), an expression that in the original Spanish -especially in contexts of socioeconomic disparity- encompasses not only the physical space but also a shared sense of community and cultural codes, becomes the backdrop in which rumours and bodies circulate incessantly. Even though the concentration of queer characters in the film could lead some to question its verisimilitude, it is precisely that joyful reunion, the rooted sense of community that emanates from it, what makes Las mil y una a colourful portrayal of what queerness is, but also of what it can be.
Fernando Valcheff Garcia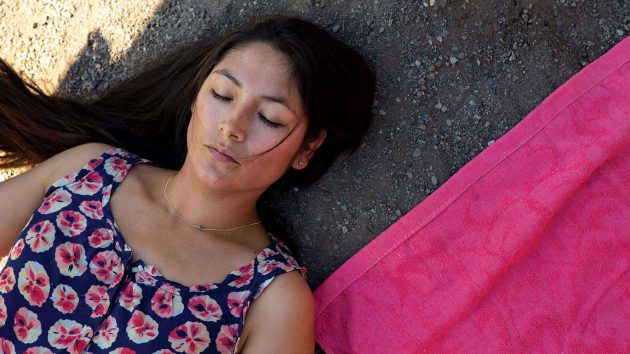 6. Lina from Lima
María Paz González, Chile, Peru, Argentina
Lina is a Peruvian housekeeper working for a wealthy Chilean family. Each month she sends money back to her son in Lima. But when she prepares for her annual trip home for Christmas, she comes to the stark realization that he no longer needs her.
A musical comedy is an unusual choice of genre to tell the story of a migrant housekeeper navigating a new life away from home, but this unconventional approach brings joy into this important narrative. Humour, music and drama playfully tell Lina's story without shying away from the difficulties of her situation. This genre-twisting succeeds in engaging with a deeply personal story that applies to the realities of many migrant workers, all through moments of laughter and great music.
Lia Gomez-Lang
Lina from Lima can be seen on MUBI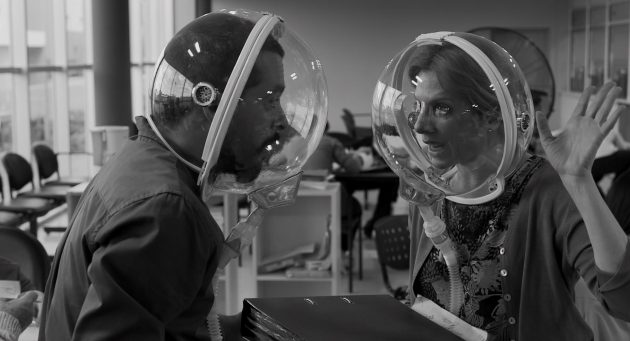 5. The Dog Who Wouldn't Be Quiet
Ana Katz, Argentina
A man in his thirties works a series of temporary jobs and he embraces love at every opportunity. He transforms, through a series of short encounters, as the world flirts with possible apocalypse.
The darkly comic first 20 minutes of The Dog Who Wouldn't Be Quiet might have been made with the pandemic's new dog-owning population in mind. Seba is a 30-something graphic designer trying to adjust his little dog Rita to his daily routine. His neighbours complain that the dog, who is alone all day, won't stop whining – something we never hear. He takes Rita to the office, which does not go down well with his colleagues.
But it seems that Rita is the only one who is silent. The film progresses in a series of vignettes that reveal Seba's attempts to find his place in the world. Meanwhile everyone around him has something to gripe about. Seba glides gently through it all, even when things take a futuristic turn and the Earth is hit by an asteroid. In its passage of both realistic and offbeat scenarios, Katz' film reveals Seba's road to inner peace.
Sofia Serbin de Skalon
The Dog Who Wouldn't Be Quiet will be available on MUBI in January 2022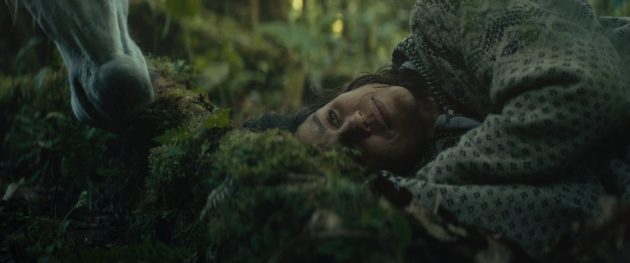 4. Clara Sola
Nathalie Alvarez Mesén, Sweden, Costa Rica, Germany, Belgium, France
In a remote village in Costa Rica, Clara, a 36-year-old woman, takes off on a journey to break free from social and religious conventions and become the master of her sexuality and newfound powers.
Clara Sola takes an imaginative look at a woman's release from the social constraints that shape her life, through her unique connection to the natural world. Blending poetic and thoughtful drama with magic realism, the film follows Clara's elaborate journey of understanding unexplored parts of herself. Writer and director Nathalie Álvarez Mesén has been praised for the film's challenge to ideas around repression and prejudice, and with its debut at Cannes Film Festival, Clara Sola brings a uniquely tender approach to notions of female oppression in Latin American cinema, to a global stage.
Lia Gomez Lang
Clara Sola will be released by Peccadillo Pictures in 2022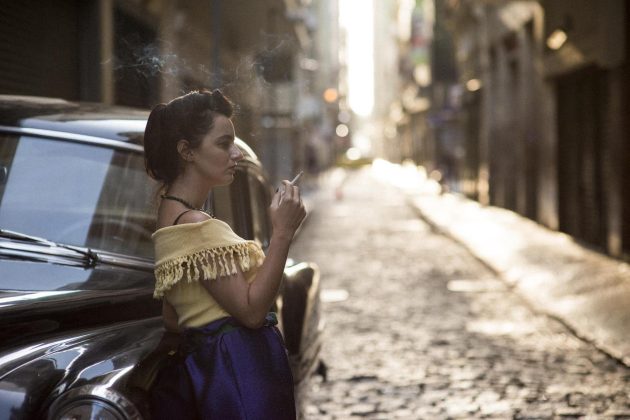 3. The Invisible Life of Eurídice Gusmão
Karim Ainouz, Brazil-Germany
Kept apart by a terrible lie, years pass as two sisters in 1950s Rio de Janeiro forge their respective paths through their city's teeming bustle, each believing the other to be half a world away.
The film portrays a raw, realistic glimpse into the treatment of women in the 1950s which is painful and often makes for uncomfortable viewing.
Unlike any typical Hollywood movie, the sisters remain apart throughout their lives but continue to search for each other, exchanging letters that may never reach their recipient. But their absence and longing for each other is the key that holds them together, coupled with their strength of minds despite all obstacles. Touching on the Brazilian notion of "saudade" (the longing you feel when missing the one you love), the letters the sisters write to each other are some of the most moving and beautiful aspects of the film.
Charlotte Peet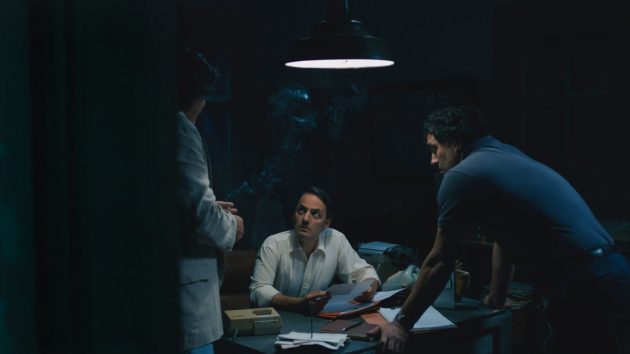 2. Azor
Andreas Fontana, Switzerland – France – Argentina
Yvan De Wiel, a private banker from Geneva, arrives in 1980 Buenos Aires when Argentina is in the midst of a dictatorship. He is determined to find out what happened to his partner, who mysteriously disappeared overnight.
This film disguises itself as a capitalistic drama, under the muted elegance of its 1980s set and a slow-burning plot. However, it's soon revealed as an unsettling political thriller, with undertones of horror – a genre mix of Kafka and Kubrick.
Azor is chilling, tense and well put together; like the world Fontana is creating, the longer you stay, the more unsettling it becomes.
Amy Hancock
Azor can be seen on MUBI
1. Joint Winners: La Llorona and Prayers For the Stolen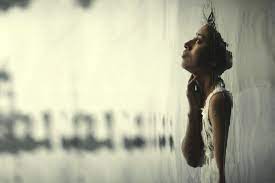 La Llorona
Jayro Bustamante, Guatemala
An aging paranoid war criminal, protected by his faithful wife, faces death while being haunted by the ghosts of his past.
Choosing horror as the carrier for La Llorona, a film about violence and reparation, Guatemalan director Jayro Bustamante proves that nuanced, chilling compositions upstage cheap shock and gore. The horror slowly creeps into Guatemala's Oscar contender, which begins as a political thriller and ends as a chillingly cinematic revenge-horror film.
Although the upper-class Monteverde family are the central focus of the plot, Mayan symbolism and language imbue the film with meaning. The script includes lines in Mayan-Ixil, Mayan-Kaqchikel and Spanish, painting a realistic soundscape of a multilingual country. Bustamante's previous Oscar-contending film Ixcanul (2015) is believed to be the first feature film in Kaqchikel language.
Rebecca Wilson
La Llorona can be seen on Shudder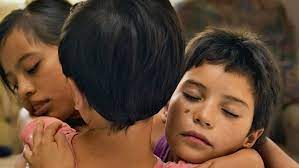 Prayers For the Stolen
Tatiana Huezo, Mexico-Germany-Brazil-Qatar-Argentina
Three young girls on the path to adolescence examine life in a town at war.
This film about female friendship and resilience should pride itself on the quietly powerful performances of Marya Membreño, Giselle Barrera Sánchez and Alejandro Camacho portraying the teenage Ana, Maria and Paula, with strong casting bringing excellent continuity from the actors playing the girls in their infancy. Aerial shots of the surrounding mountains and jungle highlight the girls' isolation from the rest of Mexico, but it is far from a safe haven It is too dangerous for girls, owing to the regular visits from local narco gangs from Acapulco, who make their way up to the mountain villages in black SUVs with black-tinted windows, in search of girls to take back with them to the city. This is the first narrative feature for documentary maker Huezo, based on a book by Jennifer Clement of the same title, and will represent Mexico amongst 15 shortlisted films competing for Best International Film at the 2022 Oscars.
Amy Hancock
Prayers For The Stolen will be released by MUBI in 2022

Follow Sounds and Colours: Facebook / Twitter / Instagram / Mixcloud / Soundcloud / Bandcamp

Subscribe to the Sounds and Colours Newsletter for regular updates, news and competitions bringing the best of Latin American culture direct to your Inbox.
Share: