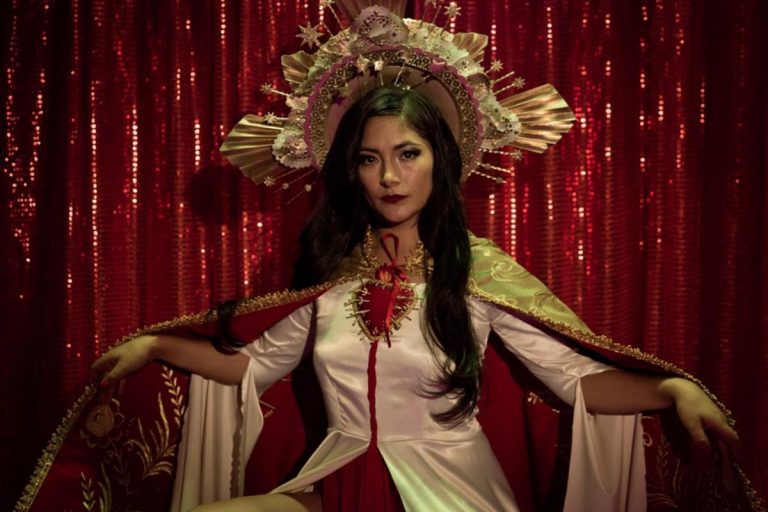 #QuedateEnCasa: Latin American Cinema to Stream at Home
31 March, 2020
And just like that the cinemas closed and the film festivals got canned. Months of marketing and preparation seemingly wasted, but the film industry is fighting back. This is especially the case with independent and world cinema which is finding ways of being released sharpish via VOD or even free-to-watch. There's a collective spirit at play, which means that right now may be the best ever time for watching Latin American cinema in the comfort of your own home.
Below are some of our recommendations for platforms to watch Latinx cinema online, followed by 12 films we thoroughly recommend checking out, all of which are currently available to stream for free as we write this (and be warned, some may only be available for a limited time, so be quick if there's something that takes your fancy).
---
Platforms
MUBI – a unique proposition in that MUBI only ever has 30 films to stream, with one new film added each day, which you then have 30 days to watch. The catch is that their film choices are spot-on. Right now, they've got Bacurau and Neighbouring Sounds by Brazilian film-maker Kleber Mendonça Filho, as well as Argentine lesbian/feminist road movie The Daughters of Fire, and lots more world and independent cinema. Right now, you can get a 90-free trial by going to mubi.com/soundsandcolours
The Cinema Tropical Collection – the best programmers of Latin American cinema in the US (seriously), Cinema Tropical have started a new curated series which will feature online premieres of new Latin American cinema with Q&A sessions with the film's makers. They have already scheduled quite a few films so head over to cinematropical.com/the-cinema-tropical-collection for the latest.
OVID.tv – this streaming platform is only available in the US and Canada but contains some quality independent Latin American cinema, with films such as Nostalgia For The Light, Cinema Novo and Gabo: The Creation of Gabriel Garcia Marquez in its catalogue, and more added each day.
Cine Cubano en Cuarantena – a Facebook-based project listing any Cuban films that are free-to-watch online, including many exclusives.
Netflix – clearly we all know about Netflix, but worth a quick mention as they have a vast range of Latin American films – including many popular comedies that don't fall into the arthouse circuit – as well as a lot of television too. Here's our pick of some of Netflix's finest Latin American titles right here.
Cine Boliviano en Línea – a blog post from Imagen Docs collecting together a huge variety of Bolivian short films. If you're looking for something different this is your ticket.
---
Films
Click the film title to watch online for free
The Project of the Century (La Obra del Siglo) – the second feature by Cuba's Carlos M. Quintela, and winner of the Tiger Award at the Rotterdam Film Festival. This one is set in the Cuban town of Juragua, the planned home of an abandoned nuclear project that was conceived by Cuba and the USSR. There, a disillusioned engineer survives with his stern father and embittered son, while 1970s found footage of the "project of the century" of the title describe its ambitious scope.
Listen To My Song – a documentary about Esteban, a rapper in the Colombian FARC guerrilla movement. With the peace process underway, Esteban dreams of becoming a musician but first he must reconcile himself with the family he ran away from as a child. The film is a political music documentary that covers themes around war, family and loss.
Lina From Lima (Lina de Lima) [requires free FestivalScope account to view] – starring Magaly Solier as Lina, a migrant Peruvian woman in Chile, supporting her family back home by working for someone else's in Santiago. Preparing for her annual Christmas trip to see her teenage son, Lina realises with annoyed surprise that he doesn't need her the way he once did. Feeling emotionally displaced, she begins a journey to redefine herself as she explores her own desires and identity.
The Wind Knows That I'm Coming Back Home (El Viento Sabe Que Vuelvo a Casa) – Chilean director Ignacio Agüero visited Meulín Island in Chile intending to film a documentary about a strange occurrence. The original documentary never happened, but years later he returns to make a feature length on those earlier events, capturing the stories of young and old people in Chiloé as he cautiously searches for the soul of the community and its underlying tensions.
Los Propios Bateros – a film from Susana and Pedro Ojeda, and Hubert Marz, a documentary focused on the drummers who provided the rhythms for many of Colombia's golden age hits. A passionate journey into Colombia's tropical music history.
Porcelain Horse (Mejor No Hablar (de Ciertas Cosas)) – a 2012 film from Ecuador's Javier Andrade telling the story of two brothers who steal a porcelain horse from their parents' home in order to buy drugs. The incident leads to a fight that haunts the family for the rest of their lives.
Inside the Revolution: A Journey into the Heart of Venezuela – filmed in 2009, just prior to the 10th Anniversary of Chavez's presidency this documentary takes a deep look at Venezuelan politics, speaking to a wide array of voices to give one of the best introductions to Venezuelan society, and its complex relationship with politics, as you could hope for.
Kings of Nowhere (Los Reyes del Pueblo Que No Existe) – a once-prosperous village in Mexico, flooded by the construction of a new dam, is abandoned by all but three families who cling to their lives amid the rising waters. Interviews with villagers and tours through the waterways reveal a world brought back from the brink of extinction. A timely documentary that deftly examines the impact of human-made disasters, coupled with the effects of climate change.
Mauro – a Special Jury Prize winner at BAFICI, this debut feature from Argentina's Hernán Rosselli focuses on the story of Mauro, a streetwise hustler in Buenos Aires who finds that he has bitten off more than he can chew. Despite its focus on Mauro the film ends up offering a sharp portrait of life in Buenos Aires and the way people have to fight it out for themselves when the economy turns sour.
Diego Maradona – this one is available on Channel 4's On Demand service in the UK, so may not be available to all, but is well worth watching if you can find it anywhere. This film, from Asif Kapadia (Senna, Amy), tells the story of Maradona's time in Napoli, providing a moving portrait of the period of his life when he both became a superstar and his life started to unravel.
Crab Trap (El Vuelco del Cangrejo) – directed by Oscar Ruiz Navia, this one tells the story of Daniel, a young Colombian who finds himself on the Pacific Coast of the country trying to flee, only to discover himself being ingrained into the coastal community there. A beautiful portrait of a part of Colombia, populated by a gloriously-spiritual people, that deserves more attention.
Snapshots in a Musician's Life [requires free FestivalScope account to watch] – a beguilingly-experimental film that's part mystery, part play and part improvisation, this tells the story of Javier, a musician who returns to Mexico after a spell in Europe. Directed by Mexican film-maker Pablo Chavarría, this one's a charming watch.

Follow Sounds and Colours: Facebook / Twitter / Instagram / Mixcloud / Soundcloud / Bandcamp

Subscribe to the Sounds and Colours Newsletter for regular updates, news and competitions bringing the best of Latin American culture direct to your Inbox.
Share: