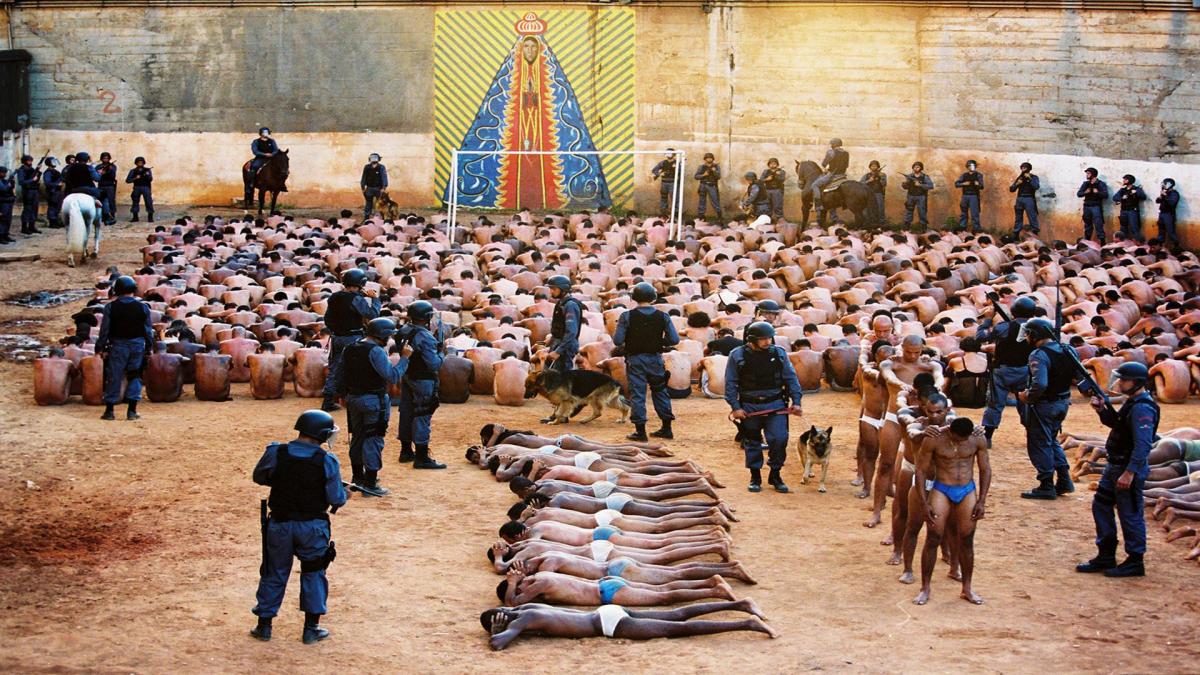 Ten films, ten countries: political and social films from Latin America 1999 – 2009 (free to watch online)
14 September, 2013
A couple of months ago, Sounds and Colours ran a piece on ten political films from Latin America, free to watch online in their entirety, which spanned the period 1964-99. It proved to be rather popular so we thought we'd compile another list of politically and socially relevant films from the region, only this time covering the post-millennium age (with one from 1999 just for good measure). Cinema has always been a key medium in developing our collective consciousness, its accessibility and popularity giving it a far-reaching sphere of influence.
Once again then, here is a list of ten films of topical content, from ten different countries, which look at distinct aspects of modern life (a level of Spanish or Portuguese will be required for some of them). As always, this is more or less a random selection of films which will hopefully open up some doors for further exploration of South American cinema.
Entre Marx y una Mujer Desnuda (Between Marx and a Naked Woman – Camilo Lazuriaga, Ecuador, 1999)
The superb title of this film refers to the perpetual emotional crises of politics and love. Set in 1960s Quito, four left-wing militants dissect the social contexts of the time. As members of the same party, each has their own interpretation of what their duties entail, while the film examines the intellectual and social links that connect the Ecuadorian left with Europe and other regions of Latin America. It is adapted from the novel of the same name by the late Ecuadorean writer Jorge Enrique Adoum.
Paloma de Papel (Paper Dove – Fabrizio Aguilar, Peru, 2003)
Aguilar's powerful film looks at the rock-and-a-hard-place realities for civilians caught between the authorities and Peru's revolutionary Shining Path guerrilla movement in the eighties. Juan is a young man released from prison in an amnesty having previously been convicted of association with the guerrillas. As he returns to his village, he reflects upon his past and how he got involved in the violent struggle. Needless to say, it wasn't exactly much of a choice.
http://www.youtube.com/watch?v=kEU0gcEH6wU
Carandiru (Hector Babenco, Brazil, 2003)
The Carandiru Penitentiary in Sao Paulo was the biggest prison in Latin America until its demolition in 2002. In 1992 a huge riot resulted in a massacre, as over a hundred inmates were killed by police. Different strands emerge throughout the narrative, which builds up to the terrible climax, and the harsh and inhumane brutalities of inherent violence and a woefully inefficient justice system are plainly lain out in Babenco's film.
Dependencia Sexual (Sexual Dependency – Rodrigo Bellott, Bolivia, 2003)
A group of teenagers in Santa Cruz in Bolivia and New York start to explore their sexual identities, as their desires and impulses conflict with the traditions of their society. Dealing with themes of sexual violence, homophobia, racism and sexism, the film offers an outlet for the lives of young people as they make the uneasy journey into adulthood. Each of the main characters addresses sexuality in a distinct way, and the film provides a cutting critique of modern social constraints.
El Caracazo (The Caracazo – Roman Chalbaud, Venezuela, 2005)
The Caracazo refers to a week of social unrest and violence that affected Venezuelan cities in February 1989. Hundreds of people were killed in clashes between protestors and the police, which erupted over neo-liberal economic reforms that increased living costs for the majority of citizens, many of whom were already struggling in poverty. As well as the tragic events of the social uprising, the film looks at the numerous court cases set up several years later in a quest for justice for the victims.
Hamaca Paraguaya (Paraguayan Hammock – Paz Encina, Paraguay, 2006)
Taking place over the course of one day, 14th June 1935, two elderly peasants await the return of their son, who has gone to fight in the Chaco war between Paraguay and Bolivia. The isolation of their jungle community, and the sense of solitude, is magnified by the absence of news of their son Maximiliano. The film's sparseness emphasises the anxiety of the couple, as the simple routine of their daily existence becomes weighted down in the long wait for information. The dialogue is in Guaraní.
Cronica de una Fuga (Chronicle of an Escape – Israel Adrián Caetano, Argentina, 2006)
Nominated for the Palme d'Or at Cannes in 2006, Caetano's film is a true story of four men during the military dictatorshipin Argentina in the seventies. Following their arrest, the four manage to escape and flee the military death squads that were purging opponents of the regime. It is based on the book Paso libre – la fuga de la Mansión Seré by Claudio Tamburrini, a lower-league goalkeeper whose detention and torture forms the basis of the narrative.
http://www.youtube.com/watch?v=2mIIUQKT7Cs
Secretos de Lucha (Secrets of Struggle – Maiana Bidegain, Uruguay, 2007)
As the daughter of political exiles from Uruguay's military dictatorship of 1973-85, Bidegain decided to make a film about her search for truth over what happened to members of her family, and also the effects of exile upon those alienated from their homes. Interviewing her own family among others, the film looks at how memory is formed in absence, and the disenfranchisement of those deemed enemies of the autocratic state.
El Diario de Agustin (Agustin's Newspaper – Ignacio Agüero, Chile, 2008)
El Mercurio is Chile's largest newspaper, and one of the oldest Spanish-language newspapers in the world. Its right-wing editorial tone has for a long time made it a favourite of the conservative establishment, and the paper was instrumental in the conspiracy against the socialist government of Salvador Allende of 1970-73 that was deposed in the military coup. Ignacio Agüero's documentary follows El Mercurio's owner Agustin Edwards Eastman and examines the newspaper's controversial past and looks at its role in modern Chilean society.
http://www.youtube.com/watch?v=Wvo0939_bSc
El Vuelco del Cangrejo (Crab Trap – Oscar Ruiz Navia, Colombia, 2009)
La Barra is an African-Colombian community on the Pacific coast whose long-held traditions are under threat from the encroachment of modern practices. The protagonist Daniel arrives in La Barra with the intention of taking a boat out of the country, but circumstances oblige him to extend his stay. Navia's film explores the complications that arise through the rapid growth of globalisation, and the affect this has upon small communities.
http://www.youtube.com/watch?v=4JDNE4vYyow

Follow Sounds and Colours: Facebook / Twitter / Instagram / Mixcloud / Soundcloud / Bandcamp

Subscribe to the Sounds and Colours Newsletter for regular updates, news and competitions bringing the best of Latin American culture direct to your Inbox.
Share: