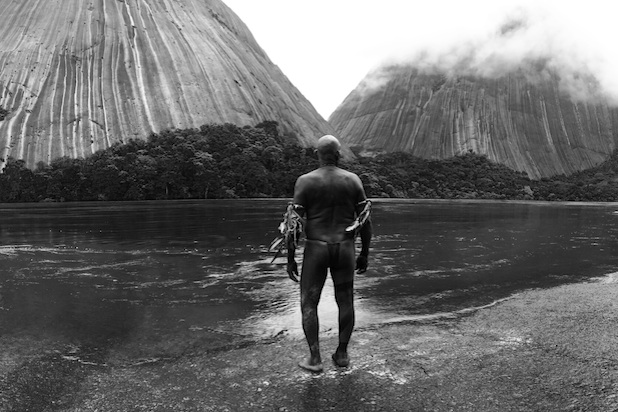 Top 8 Latin American Films of 2015
05 January, 2016
Our film critic Juan Pablo Castiblanco Ricaurte picks out eight of his favourite Latin American films from 2015 (in no particular order). Some of these have already seen international releases in 2015, but others like The Club and Embrace Of The Serpent are set to be released in 2016, so keep an eye out for these cinematic gems.
Gente de Bien (Colombia)
Dir: Franco Lolli
All you need is love? Or, all you need is money? Franco Lolli's film debut answers this modern day social dilemma in a superb fashion, avoiding clichés and led by astonishing child actor Brayan Santamaría. "Gente de bien" is a witty and playful word game that is used in Spanish to refer in a slightly mocking way to refined people from upper classes, marking the movie's tone.
Ixcanul (Guatemala)
Dir: Jayro Bustamante
Set in Guatemalan mountains, Ixcanul is a beautiful and careful portrait of the women's condition in indigenous societies. Forced to marry a man she doesn't love, María dreams about a different life and escaping to the "American Dream". In his film debut Bustamante captures indigenous traditions and modern day society in dialogue.
El Abrazo de la Serpiente (Embrace of the Serpent | Colombia)
Dir: Ciro Guerra
Ciro Guerra may have filmed the most important film in Colombian history to date with an epic "river-trip" movie deep inside the Amazon jungle. Guided by indigenous notions of time and inspired by its mysticism, Guerra has created a shamanistic story that links two European explorers to this region and their understanding of a deep knowledge.
http://www.youtube.com/watch?v=Rz6KjgZ2Z7Q
Obra (Brazil)
Dir: Gregorio Graziosi
Obra's plot begins quietly, letting the carefully-conceived, mesmerizing, obsessively-geometrical photography leave the initial mark. Each black and white frame from the movie is delightful, and serves to tell the story of an architect who finds a clandestine cemetery in a project where he is working.
Güeros (Mexico)
Dir: Alonso Ruizpalacios
If Roberto Bolaños' wonderful novel Los Detectives Salvajes could be a film, it would surely be this one. Güeros' characters wander along Mexico City, drive, escape, go to a party they were never invited to, search for their father's idol and get lost. In the meantime, Ruizpalacios masterly captures what it means to be young.
El Club (The Club | Chile)
Dir: Pablo Larraín
The first thirty minutes of this film should be chosen as a textbook for how to write a screenplay at every film school around the world. Larraín delivers to the viewer constant surprises about his characters, in a story that explores the darkest corners of guilt, religion and forgiveness.
El Valle Sin Sombra (Colombia)
Dir: Rubén Mendoza
One of Colombia's most tragic natural disasters, the avalanche that covered the small city of Armero in 1985, has slowly turned into a pop culture memory leaving behind the tragedy caused by man instead of nature. Rubén Mendoza revisits this episode and leaves for a moment the dramas and mockumentaries he was known for, creating a touching documentary about this episode.
Refugiado (Argentina)
Dir: Diego Lerman
Diego Lerman made the right call when he decided to talk about violence against women not from the female point of view, but from the children of these families. This urban drama acquires new colours when young Matías is in the centre of the getaway with his terrified mother.

Follow Sounds and Colours: Facebook / Twitter / Instagram / Mixcloud / Soundcloud / Bandcamp

Subscribe to the Sounds and Colours Newsletter for regular updates, news and competitions bringing the best of Latin American culture direct to your Inbox.
Share: