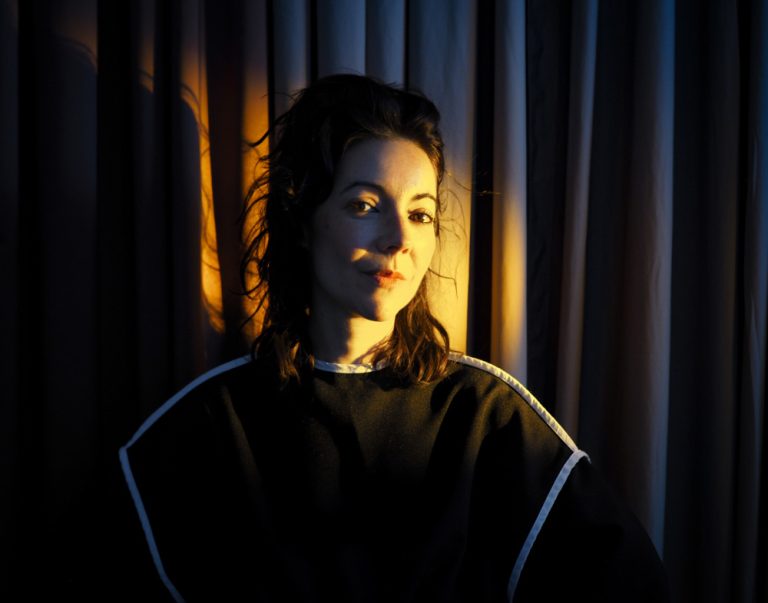 Erin Lang
Best New Songs (Lucrecia Dalt, Criolo, Solo Fernández & Diego Raposo, Tripa Seca, M.A Studio, Victória dos Santos)
24 May, 2022
Welcome to a brand new regular feature, a round-up of new songs chosen by various members of our team, taking a trip through Colombia, Dominican Republic and Brazil on this first selection.
---
Solo Fernández & Diego Raposo "Comollegamosaquí"
Jumping back onto the music scene for the first time since 2021, indie band Solo Fernández are back just in time for summer with a record for the ages. Their new single "Comollegamosaquí" recalls the flavour of popular tracks from the early 2000s, whilst featuring beat switches which transport the song into a buoyant and zestful anthem. Given his Caribbean and electronic influence, the band struck gold in their collaboration with Diego Raposo, a young music producer with hefty production credits, from hip-hop group Mula, to Latin urban musician Mediopicky.
The song explodes into life with a mash-up of genres, featuring distorted vocals which do well to disguise Fernández' more vulnerable lyrics. The tone momentarily shifts to embrace these lyrics, providing a more pensive melody that ultimately pushes back into Raposo's charged electronic beats, rounding off the song on a high.
Fernández expressed that they wanted to produce a song which reflected a past time of greater freedom and expression, values which seem to have been lost in recent years to intense political and social climates across the globe. The result is an anthem which taps into the vivacity of the past, and kickstarts those feel-good emotions that are reminiscent of a summer just like that of the 2000s. Amy Smith
---
Victória dos Santos "Estou Velha (feat. Rodrigo Campos)"
There are echoes of Elza Soares' epochal A Mulher do Fim do Fundo on this new single from Victória dos Santos. It helps that Rodrigo Campos is involved – he wrote and played on A Mulher – but this is its own thing too. Santos, who's heavily involved with São Paulo's resurgent carnival through Bloco Agora Vai, is a percussionist for Jards Macalé, Ava Rocha and others, and this track brings out a snappy, defiant vocal performance from her. The lyrics were purportedly written by a legendary Afro-Brazilian slave Anastácia who was forced to wear an iron mask, and became a symbol of defiance and hope. I say "purportedly" as Anastácia died in the 18th Century, with Kabila Aruanda writing them psychographically recently. Santos plays congas and cow bells on the track, and is joined by Mauricio Tagliari on that gnarly synth bass, with Rodrigo Campos on second vocals as well as all the stringed instruments. They make for a fine trio. Russ Slater
---
M.A Studio "MOROCHAJE (de primera línea)"
Hailing from Tumaco, M.A. Studio is one of the many bands representing the urban music scene in the "Pearl of The Pacific". Inspiring young Tumaqueños to embrace their creativity, M.A. Studio have teamed up with Discos Pacifico to release the first single from their upcoming album. Referencing both blackness and the 'Primera Línea', the collection of youth at the forefront of the 2020/2021 social protests in Colombia, "MOROCHAJE" is a track of strength, resistance, and power. "Empoderada, diva, potra", they sing, referring to a young, powerful woman, and placing the song in an overarching depiction of female strength within Afro-Colombianidad today.
Not forgetting the dance element, "MOROCHAJE" is emblematic of the urban club scene in Tumaco. If you ever wondered what young people are listening to late at night in the heart of the Pacific, this is it. Designed for the dancefloor, the track brings a perfect mix of Afrobeats, reggaeton, hip hop and salsa choke. Produced by some of the most influential producers in Colombia right now, Cerrero, Iván Benavides, and Juan Carlos "Cankita" Mindinero, "MOROCHAJE" is just the tip of the iceberg in an explosive Tumaqueño music scene. Jenna Mackle
---
Criolo "Pequenina"
With the release of new album Sobre Viver, translating as "to survive" in English, Criolo returns to his rapping roots. "Pequenina" is the most autobiographical track from the collection, in which he honours his sister, Cleane, who passed away from COVID-19 at the age of 39. Above all, though, this song stands as a tribute to his mother. "Mothers have suffered in silence for so long" Criolo expresses, ruminating over his mother's loneliness, and the tribulation of living within a ruthless system that pushes you to the periphery.
In a grand collaboration with singers MC Hariel and Liniker, conductor Jaqués Morelenbaum, and of course Criolo's own mother and poet Maria Vilani, this track combines layers of jazz, baile funk, soul and rap. The centrepiece, however, is undoubtedly the lyrics, and the potent story they tell about loneliness, poverty, and living in the favelas of Brazil. The different energies and perspectives brought to the table by this ensemble make a strong statement about the power of music to overcome loss, and the pain that accompanies it. Amy Smith
---
Lucrecia Dalt "Mareterna"
Lucrecia Dalt has been busy. Following on from 2020's much-loved No Era Sólida, she has collaborated with Aaron Dilloway on an album simply titled Lucy & Aaron, released an album of No Era Sólida outtakes, a soundtrack for The Seed, and now has another one up her sleeve, having written the music for The Baby, a new comedy horror series that will be screened on HBO (US) and Sky (UK). The first taste of that soundtrack is a short one, but it packs a punch. Apparently, the producers asked the composer to produce "a Dalt banger" and that's definitely what she did with "Mareterna". Here's Dalt explaining her reaction to the request: "I thought, okay, this is a cool challenge! I analysed my favourite bangers, listened repeatedly to reprogram my creative response from there. Alex Lázaro helped me create a rhythmic groove that we made from a merengue-like pattern beat. I added rhythmic vocals processing my voice – the perfect spot to bring various of the sonic elements we have heard in the episode. I will never forget the look of joy on Nicole Kassell's face [Kassell is the director of the show] when I presented this piece for their consideration." Russ Slater
---
Tripa Seca "Supernova"
This one brought back the feeling of discovering Cidadão Instigado, another Brazilian synth pop band that don't take themselves too seriously. "Supernova" is the opening track off their second album, Charivari, which has just been released. It was all recorded during strict lockdown, which makes it even more remarkable how they managed to cram so much energy in. "Supernova" is a homage of sorts to US astronomer Carl Sagan and the perfect way to start any album, with a riotous synth, urgent vocals and a killer groove marked by the use of two drum kits. Tripa Seca are in fact a supergroup of sorts from Rio de Janeiro, with its members having played in or with Acabou La Tequila, Lafayette & Os Tremendões, Caetano Veloso and Nina Becker, and their pedigree shows on the album which moves on from synth pop, to influences closer to Latin American rock, brega and even Dead Kennedys-esque punk rock. Russ Slater
---
Listen to more of our favourite tunes via our Best New Music playlist:

Follow Sounds and Colours: Facebook / Twitter / Instagram / Mixcloud / Soundcloud / Bandcamp

Subscribe to the Sounds and Colours Newsletter for regular updates, news and competitions bringing the best of Latin American culture direct to your Inbox.
Share: