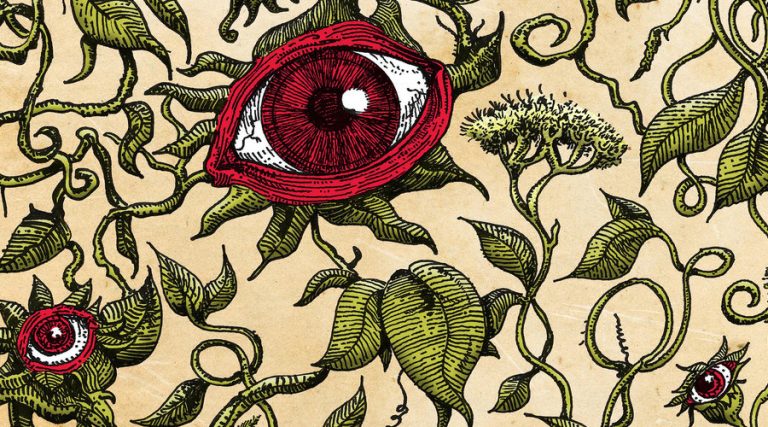 Celebrating In-Correcto, Colombia's Home of Alternative Music
11 November, 2022
The Bogotá-born record label In-Correcto is home to some of Colombia's most-loved alternative artists right now: La Muchacha, Briela Ojeda, Santiago Navas and many more. Seven years ago, the multi-faceted label started first as a magazine, then developed into the cultural project In-Correcto as we know it today.
To celebrate its first 100 releases, we caught up with In-Correcto's director Santiago Álvarez, to chat about the development of the record label and some of its most iconic releases. Álvarez looks back to when In-Correcto first started:
"The original idea of In-Correcto was to serve the different and alternative talented artists that were passing through and to set up a model so that these people could present their work; not just musicians but illustrators and writers too. We felt a void, especially seven years ago, where there wasn't a space available for these types of music or art. Right now, there are many more record labels focusing on alternative music, but seven years ago, there were very few in the city. This was how In-Correcto was born."
In-Correcto is described as 'eclectic' by Santiago, a record label that doesn't just focus on one particular genre, but rather an entire spectrum of underground Bogotano music. From singer-songwriters to free jazz, experimental, cumbia fusion, and electronic music, In-Correcto does not discriminate. Álvarez notes the record label started with an electronic focus and then branched out:
"It started with electronic music, then rock, noise punk, then arrives the singer-songwriters, cumbia, and more traditional things. From this, you can see the various genres and various people that have arrived at In-Correcto to show their work. The label is more eclectic in terms of the different sounds that have been published. But I do think all of the releases encapsulate some sort of critical thinking about different things, different sounds, and different lyrics about certain powerful systems."
Comparing the label to that of the head of Medusa, Santiago emphasizes that it's not just music releases they work on, but national and international tours, and live concerts and parties within Bogotá too.
When asked how he would describe In-Correcto to international audiences, Álvarez notes In-Correcto can provide outside listeners with the "image of the collection of sounds that make up the alternative music scene in Bogotá, at the level of the underground and the experimental."
---
Álvarez takes us through his five most iconic releases of the label:
5 Iconic Sello In-Correcto Discos
Various – El Sudaca Contraataca Vol I
"This was the first release of In-Correcto. It represents, for us, what is Latin American electronic music. The entire compilation shares common values that are utilised across the continent."
Santiago's recommended song: Thomash (ft. Buarque, Morricone) "Funeral De Un Contadino"
Tristán Alumbra – Faro
"I think it's a very important album for In-Correcto… Before this we released electronic music albums, mainly from artists who worked from their home studios. This album was the first rock album that we released on the label. It was the first album that we decided to dedicate time to other elements of the production; we worked on the artwork, the promotion of the live concerts, etc. This is the album that marked the new era of In-Correcto."
Santiago's Recommend song: "Escalera"
Los Toscos & Tony Malaby – La Vigilia de las Flores (Lado Vigilia)
"This marked our move into much more experimental music, specifically jazz and free experimentation. Here, in Bogotá, Los Toscos is a formation of musicians that are super well respected."
Santiago's Recommended song: "El Tonal"
Briela Ojeda – Templo Komodo
"Thanks to La Muchacha; she presented us to Briela. Templo Komodo is an album now that is super well-known nationally and internationally in Latin America. This album opened up a lot more doors for us to start working on new and bigger projects, international tours for example."
Santiago's Recommend Song: "Liviana"
Julián Mayorga "Del Cielo Cae Un Bachiller"
"This isn't an album, but a single. This is the 100th release from In-Correcto. We worked with this artist in a slightly different way than usual, in a more virtual manner. He is a Colombian that has lived in Madrid for many years. He has released two releases with In-Correcto before and with his band Flash Amazonas. This is a song where Julian has continued to experiment with very strange and particular music. He mixes this strange music with some traditional Colombian music too."

Follow Sounds and Colours: Facebook / Twitter / Instagram / Mixcloud / Soundcloud / Bandcamp

Subscribe to the Sounds and Colours Newsletter for regular updates, news and competitions bringing the best of Latin American culture direct to your Inbox.
Share: