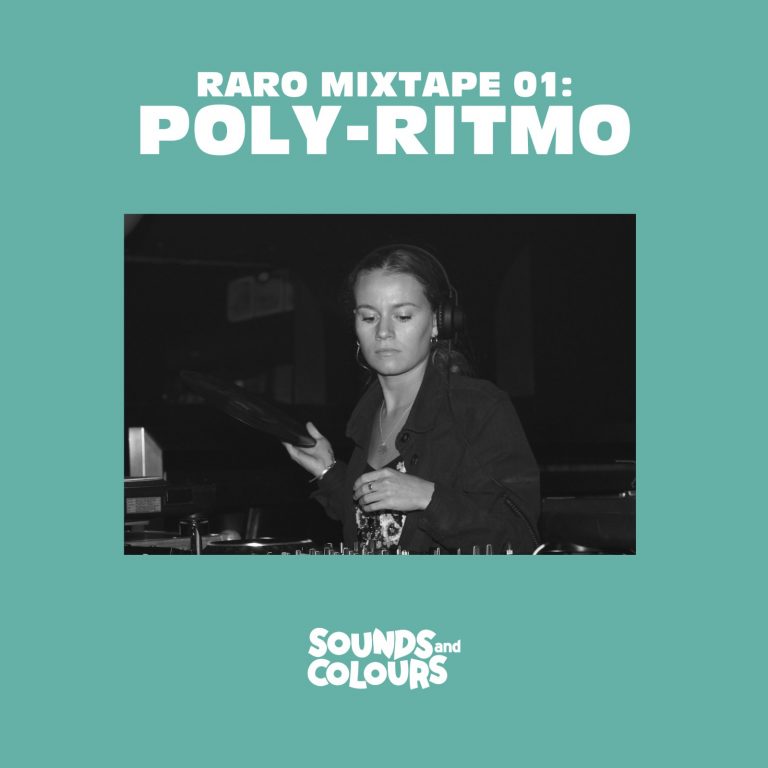 RARO 01: Poly-Ritmo (Worldwide FM)
11 September, 2020
Poly-Ritmo is an ubiquitous name in London's global music scene. Worldwide FM host and member of the Soundway Records crew, the SOAS ethnomusicology graduate's position as one of the UK's most cognizant selectors has become irrefutable of late. The prolific DJ has managed to have a busy few months in spite of the pandemic, frequently contributing to The Vinyl Factory, featuring on globe-spanning radio stations such as Radio Alhara, and even headlining a gig in Tunisia. Most remarkable, though: she hosted a mid-lockdown Boiler Room session with Kassin, Marcos Valle, Ivan Conti and Sabrina & Alex Malheiros in partnership with WWFM and Night Dreamer recordings. We're thrilled to have her drop in for our first Raro Mixtape.
This mix series plays on the Hispanic and Lusophone homonym, "Raro". "Raro" holds two meanings in Spanish and Portuguese: "rare" and also "strange". Sounds & Colours' Raro Series is a crate-diggers' mix series which embraces both meanings. Over the course of on hour, our guest DJ will delve into Latin America's unknown, underappreciated and unbelievable music and reveal its hidden gems.
Poly-Ritmo wrote a few words about her RARO set:
"This mix is made up of a combination of records I bought in Brazil earlier this year, along side some other Brazilian, latin and Caribbean tunes I've picked up digging in London and bought on discogs during lockdown. I really enjoyed putting this together, thank you Sounds and Colours for inviting me to do so!"
Tracklisting
Seu Maia – Samba de Coco Raizes de Arcoverde
Bumburumbumbum – Cassimbas Negras
Druma Kuyi – Mongo Santamaria
Mas Que Nada – Patato Valdes y Totico Arango
Hei Zambi – Francisco Edigio
Mincura (Candombe) – Domingo Cura
Irene – Aldemaro Romero Y Su Onda Nueva
Por Que Haz Vuelto – Grupo Gaviota
Cantares – Pepe Sanchez Y Su Rock Band
Con La Luz Del La Mañana – Sintesis
Dominican's Time – Selecta de La Martinique
Lambada do Mapinguari – Vieira e Seu Conjunto
A Rosa Brotou – Fabiana
Ronco Da Cuica – Viva Brasil
Jungle Cat – Manfredo Fest
Combinasion – Les Loups Noirs

Follow Sounds and Colours: Facebook / Twitter / Instagram / Mixcloud / Soundcloud / Bandcamp

Subscribe to the Sounds and Colours Newsletter for regular updates, news and competitions bringing the best of Latin American culture direct to your Inbox.
Share: