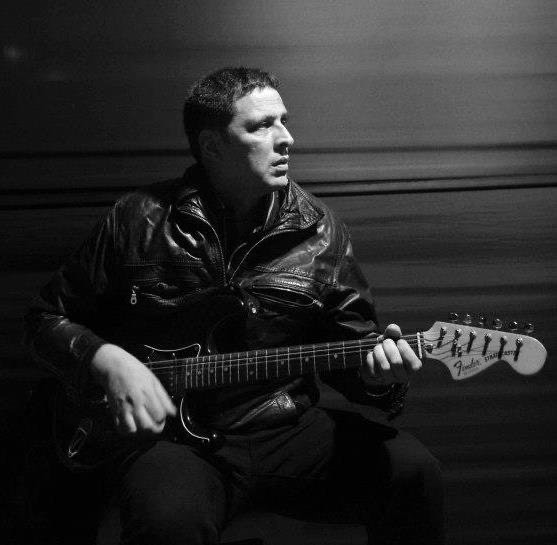 New Sounds of Peru #23 (Homage to José Javier Castro)
20 September, 2022
An update for this playlist was long overdue, since life sometimes doesn't allow you to focus on something else that isn't as urgent as feeding yourself or taking a bath because you need it.
Life itself is what brought me the urgency to write these words. When a musician dies we often think about the art they have created over the years, how their contribution to the art made it better and more interesting. But, sometimes, that contribution goes beyond any art they have created themselves, and it finds its place in the music others have made under their influence. José Javier Castro, mostly known as JJ, is one of those musicians. He not only gave us amazing music, but also provided younger musicians with his experience, his knowledge, and his equipment, just because he saw in them the potential to make great music.
JJ was my friend, and my mentor. Someone who's heart contained multitudes of love and generosity without limits. I was lucky enough to work with him, to know him as a close friend, and to admire his work and passion for creation. This update comes with songs from El Aire, the band that he created and which was the inspiration for so many Peruvian musicians across all genres. Already we miss his presence and incredible force. Hasta siempre, querido Pandero.
---
El Aire "No Quiero Decirte Adios"
---
Santa Madero "Mocedades (Aviones)"
---
Catervas "El Sonido"
---
Adrian Bello, A.C.O, K.maleon "Elefantes en el Mar"
---
El Aire "Anduve Bajo el Sol"
---
Cristina Valentina "Aguántame un Ratito"
---
Clara Yolks "Días"
---
AnaLu & Carlos Cruzalegui & Lorena Blume & Elisa Tokeshi & Números Primos & Clara Yolks "Yo Me Gusto Así"
---
Juaneco y Su Combo Ft. Miki Gonzáles "El Mito del Ayahuasca"
---
El Aire "Lluvia en al Aire"
---
Lobo Gris "Quemarlo Todo"
---
A.C.O. ft. Reies "No Estamos Juntos"
---
Los Outsaiders "Renuncié"
---
Naia Valdéz "Sinastría"
---
Nuria Saba "Viento del Sur"
---
El Aire "El Naranja De Tus Ojos"
---
Suerte Campeón "Hijo Y Padre"
---
Tua Tribu "Contigo"
---
Gala Brie "Que Dificil Es Amar (feat. Diego Bertie)"
---
El Aire "Luz de Ti"
---
Los Niños Vudú "Fantasma"
---
Satélite Menor – Falso Encanto del Intento
---
El Jefazo "El Hedonista"
---
Los Calypsos "Bacán Bipolar"
---
El Aire "Antes Que…"
---
Karina Castillo "Vivo Tan Lejos"
---
Flipown "XEstoNoHePagao"
---
Diegotalvez "Causalidad (begonia de invierno)"
---
DOMΔ x Camenino x Soul-94 "FREE"
---
El Aire "Un mensaje del corazón"

Follow Sounds and Colours: Facebook / Twitter / Instagram / Mixcloud / Soundcloud / Bandcamp

Subscribe to the Sounds and Colours Newsletter for regular updates, news and competitions bringing the best of Latin American culture direct to your Inbox.
Share: