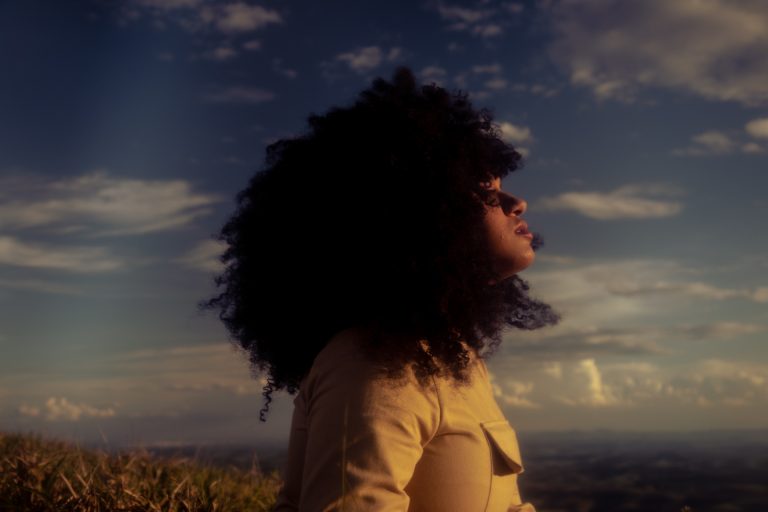 Wallace Domingues
On The Margins – Brazilian Music Round-Up (Sávio de Queiroz, Bebé, Paulo Santos, Paula Rebellato, Voluntários da Patria And More)
25 May, 2022
Welcome, read onwards to find some fine examples of reimagined 4th world possibilities, Candomblé-inflected free jazz, Kraftwerk gone tropical and much more.
---
Sávio de Queiroz – Land, Sea and Air (Subsubtropics)
Imagine if treated trumpet player and Eno collaborator Jon Hassell had based his fourth world experiments in Brazil instead of Malaysia, it may have sounded something like this. In the same way Jon Hassell's compositions drew on strands of music around the world, so does this release, bringing together European glitchy electronics, Brazilian percussion, Jamaican dub textures and jazzy riffs. Just as Hassell avoided the academic with his work, so does this piece, where the focus is on the sounds themselves rather than the ideas.
"Fase de água" begins like a mid-80s David Sylvian production (which is no bad thing), acoustic guitar plucking bathed in washing synths, the Hassell connection sticks as he played on Sylvian's 1984 album Brilliant Trees along with Holger Czukay, another whose influence resounds throughout this album. As the album progresses the sounds start to distort and come apart at the edges. "Morte Solar" is dense and heavy, the pounding percussion adding to the increasing tension. A track like "Simbiogênese" brings all these elements together with its almost samba-like percussive groove and shimmering synths. Sávio plays most of the instruments with contributions on (heavily treated) drums from Kiko Freitas as well as bass playing from Lucas Faria and Vinicius Frate.
This collection of murky humid atmospheres with rhythmic percussion should surely find an audience among anyone reading this. Highly recommended.
---
Bebé – Ao Vivo (Showtime)
Born in Piracicaba, Bebé Salvego is a singer, songwriter and producer. At just 18 years old, she released her eponymous album in 2021, which was quite the revelation and, of course, it completely passed me by because I was probably listening to something pretentious and inscrutable. So, I'm making up for lost time and taking the opportunity to plug this, which is a live album of her current repertoire. And crikey what a fantastically melodic mix of R&B, funk, electronics, indie pop and Brazilian chanteuse it is. You will swoon to the tunefulness and brilliance of "Tenta me entender" and wonder how someone so young can do this. This is basically the debut album faithfully reproduced, which does not bode well as it seems to be a product put out to keep her name active. However, less she be chewed up by an exploitative and ravenous music industry, put her with a forward thinking producer (Sergio Machado Plim produced her debut) and she will have a bright future ahead of her. I recommend listening to her debut immediately and then when you tire of that wait patiently to see what happens next . 
---
Paulo Santos – Chama (SESC Digital)
The arts subsidising behemoth that is SESC continues its essential service with this release from multi-instrumentalist Paulo Santos. Previously in instrumental group Uakti, I last saw Santos perform with post/math-rockers Hurtmold where he was playing a series of plastic tubes with flip-flops to great effect. This is not a million miles away from that show, rhythmic fidgety minimalist patterns play out, topped with instrumental layers using an array of organic instruments from tablas and percussion while adding samplers for electronic texture. Concern for the environment persists throughout the album with titles that specifically reference its destruction, for example the always welcome north-eastern viola, the rabeca, can be heard sawing through the rhythms of "Amazonia em chamas" ("Amazon in flames"). The title can be interpreted in two ways, chama: a flame, or even a call (maybe for help). Another strong recommendation for those looking for future-facing Brazilian "folk" music.
---
Various – Um Tributo Brasileiro ao Kraftwerk (Maxilar)
Who would have seen this coming, a Brazilian tribute to Kraftwerk? With a vast array of cult names attached, from Anvil FX, Tatá Aeroplano to Edu K, you would have to sit up and take notice. There's not really any straightforward electronic covers, but some real rocking out and idiosyncratic takes on a group who have also managed to be incredibly influential even out here in the tropics – see the early post-punk of Agentss to the 80s baile funk catalogue. Space Rave play a feedback-laden head nodding grungey version of "Airwaves", Anvil FX ratchet up the bpm with an excellent bopping, hopping version of "Showroom Dummies" sung in Portuguese, that gives a knowing nod to Daniel Miller's The Normal.
Everyone has their own take in their chosen style, the swooning indie rock of "Spacelab" by Gilmar Bola 8, Edu K effortly reproduces 80s 808 electro with "Boing Boom Tchack", and Lovnis do charming synth pop with "Telephone Call".
This collection demonstrates that Krafwerk's melodies can be easily adapted into a variety of styles, this is what, of course, made them so resilient, popular and, ultimately, timeless.
---
Paula Rebellato – Tape Loops vol. 2 (Domina)
The second and final volume of this Rakta member's tape cassette of loops and effect based numbers. Similar to the first volume she's dug into some of her old 4AD records (I jest, there are of course others) and processes them with a Boss RC-202 pedal, creating meditative pieces of fractured time-bending loops. First track "Dead Genesis" literally screams at the listener, second track "Desde Ritual" is indeed ritualistic and doom-laden. The Kakubo remix at the end provides a kind of mind-bending dub experience of the whole thing. If you're in São Paulo check out Paula's tiny bar Porta which has open mic nights where everyone can bring an instrument and jam along.
---
Radio Diaspora – Ori (brava)
More improv collaged jazz from Romulo Alexis and Wagner Ramos. Recorded at the renowned Audio Rebel studio/venue – probably Rio's version of Cafe Oto –  last year. This continues in a similar vein to their previous works: Afro-Brazilian rhythms with blasting emotional trumpet interweaved with spoken word samples. The samples serve as triggers for instrumental exploration, paying tribute to female icons of Afro-Brazilian culture such as Leci Brandão (Aruanda), Zezé Motta (Baobá) and the thinkers Beatriz Nascimento (Ori) and Denise Ferreira da Silva (Excess).
Title track "Ori (Beatriz)" has deep pounding Candomblé drums accompanied with muted Miles-like trumpet. Ramos works the kit in "Excesso (Denise Ferreira da Silva)", Alexis plays post-bop trumpet licks and there's disorientating vocal samples citing BLM. The tracks are long, with many reaching the 9 minute mark, but as they stretch out, the players work so well together and it rewards the patient listener who has an ear for a bit of dissonance.
---
Márcio Lomiranda – Eletroalma (Gop Tun)
A fascinating release from Gop Tun, which inevitably sounds nothing like their previous releases. Composer and musician Márcio Lomiranda has produced dozens of TV soundtracks for TV Globo's soap operas as well as such household names as Xuxa while also contributing and arranging for the greats of MPB such as Gal Costa, Ney Matogrosso, Gilberto Gil, Milton Nascimento and so on.
This is all new unreleased material and there's quite a lot of it too, i.e. the album is looong. You'll find burbling synth sequences and menacing chords straight out of a John Carpenter film on "Electronicmother". "Chuva D'alma" could be a Vangelis soundtrack outtake from the 80s. He is not adverse to playing some syrupy melodies on the piano and this could be Lomiranda's background in mainstream TV seeping through, though the highlight "Parafuso do Computador" is epic in scope: electric jazz piano flourishes dash brightly over Detroit techno meets Brazilian rhythms, there should be a remix coming out by Rio DJ Carrot Green sometime soon.
---
Mari Herzer – Cheia (Mamba Rec)
Mamba Rec is the label outlet for Mamba Negra, another São Paulo party/label collective who put on maybe some of the best, most inclusive, non-conventional underground parties at the moment. Mari Herzer produces all the music here and these are top-notch electronic bass driven productions. 
Second track, "Prólogo", sounds like it's backed by a clanging 90s Aphex Twin breakbeat, metallic and slow to begin with, then complex and buzzing with vocals supplied by M é d i o.
"Não é Possível Estabelecer um Limite cada um Desses Dias de Fronteiras Impalpáveis" is ethereal sighs backed by a grunged up bass line verging on the Skrillex scale and pummelling techno drum programming. Breakcore beats accompany "Território Confito" with obligatory distorted bass line. "Sóis" is a piece of distorted and twisted dubstep with cello provided by Felipe Massumi battling away in the background among the frenetic beats. This comes out on June 3rd so if you're looking for a new wave in Brazilian electronics, here it is – excellent! 
---
Voluntários da Patria – O Voluntário (Rocking Gorillas Music)
First release in 38 years from this influential post-punk new wave band! What brought this on I wonder? The members had reunited for shows in 2016 and 2019, and in conversations during the pandemic, they thought: why don't we record new music? So there was five months of exchanging files and here are the results.
 "O Voluntário" is a tribute to volunteer work, which of course becomes more meaningful in the trying times of the COVID-19 pandemic, and portrays the emotional perspective of those who have benefited from altruistic actions.
What they've put together is a regimental piece of epic new wave rock, tribal drumming from Thomas Pappon (of Fellini fame) and strident upfront guitars from the duo of Miguel Barella and Giuseppe 'Frippi' Lenti. With an eye on their legacy, the more straightforward follow up track "Ainda Estamos Juntos" directly references their 1984 classic "Cadê o Socialismo?".

Follow Sounds and Colours: Facebook / Twitter / Instagram / Mixcloud / Soundcloud / Bandcamp

Subscribe to the Sounds and Colours Newsletter for regular updates, news and competitions bringing the best of Latin American culture direct to your Inbox.
Share: