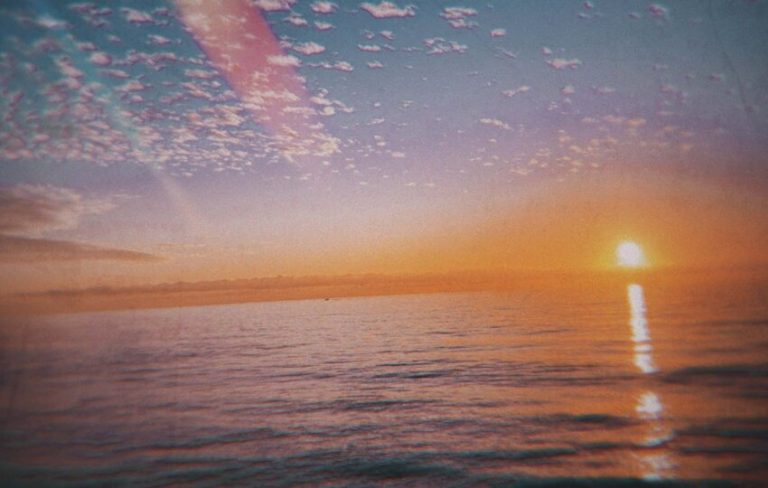 Prezident Markon's Singles Round-Up (Dom La Nena, Marcos Resende & Index, Luiz Gabriel Lopes, Hermanos Gutierrez, João Selva)
28 January, 2021
Now that I've got over Christmas and, more particularly, the shock of forgetting Raúl Monsalves' marvellous Bichos in my recent New Year's Honours List (put it down to un momento sénior), I can gather my wits about me and concentrate on the latest crop of singles from around our fertile, cosmopolitan musical world.
João Selva "Navegar"
The title track and lead single from the Lyon-based Brazilian singer-songwriter is every bit as good as the forthcoming album. Like all the other seven tracks, it's a beautifully crafted piece of post-tropicália. Produced and co-composed by the celebrated and ubiquitous Patchworks, it's a jaunty piece of frothy fun that recalls Jorge Ben in his 20th century pomp. As rhythmically infectious as it's melodically catchy, it seems to capture and celebrate the heterogeneous music traditions of Selva's mother country. This man is one to watch – as is the delightful video.
Luiz Gabriel Lopes "Venûs"
From one globetrotting Brazilian songwriter to another… "Venûs" is the briefest, sparest first single from a forthcoming five-track EP and about as different to "Navegar" as it could be. A regular collaborator with the UK's Da Lata, on whose label the song appears, Lopes is an original member of that classy band of eclectic minstrels, Graveola. There are shades of his native Minas Gerais in this plaintive, somewhat melancholic ballad and one detects the spirit of fellow mineiro, Milton Nascimento. More distinct still is the echo of Rodrigo Amarante's equally spare, hauntingly beautiful solo album, Cavalo.
Dom La Nena "Oiseau Sauvage"
And while still on the subject of expatriate Brazilians domiciled in France, here's another rather exquisite ballad, something dreamy and redolent of times gone by captured on monochromatic celluloid. A young girl perhaps with arms outstretched, twirling round and around as the leaves of a tree flutter down to her feet. Dom La Nena is a singing, song-writing cellist based in Paris, whose forthcoming album Tempo is all about such enigmatic, transient moments. The single is out now, the album due to follow at the end of February, and both exude loveliness.
Available on Bandcamp
Coco Linares and Braulio Barrera "El Ratón"
From expatriate Brazilians to expatriate Peruvians. Three, in fact, when you add in Luis Linares' bass. Brother Coco is well known in Peru (but not in this household), although Braulio Barrera's percussion work has reached these parts thanks to the excellent Pacific Mambo Orchestra. The threesome take on a Cheo Feliciano classic and do it proud. After a measured opening built around the beat-beat-beat of Barrera's hand drums and an imposing vocal, enter acoustic guitar and electric bass to take it to a higher plane. Add chorus and cowbell and serve with a side-order of hot tamales and red sauce. Very nice.
Available on Bandcamp
Hermanos Gutiérrez "Esperanza"
There's evidently an expatriate theme running through this month's round-up. I'd guess that the two fraternal guitarists, Alejandro and Stephan Gutiérrez, are Mexican by origin [they are in fact Ecuadorian] and now based in Zurich, a city not known for its Latin American population (I would venture). The interplay of the two electric guitars creates a beautiful soundscape of a bygone Texas or Latin America: the wide open spaces that Harry Dean Stanton might have trudged, perhaps, to the accompaniment of Ry Cooder's haunting guitar.
La Cumbia Moderna de Soledad "Do Ya Think I'm Sexy?" / Machuca Cumbia "Stayin' Alive"
Just the titles alone of this double A-side 7″ vinyl addition to Vampisoul's Tropical 45s series should raise a laugh. You wait till you hear them. The lunacy is quite as infectious as Wganda Kenya's transmutation of the Fatback Band's "Wicky Wacky" into "El Abanico" on Volume 1 of the Spanish label's The Afrosound of Colombia. The two disco-era chestnuts need no introduction, of course. But if they've turned stale over the decades, tune into these playful, and very creative, metamorphoses courtesy of Barranquilla's La Cumbia Moderna de Soledad and Machuca Cumbia, a Colombian studio band under the direction of "Cachaco" Brando (no relation, I'd suggest). Someone please tell me how the former got that sound of a clarinet crossed with the Chipmunks. As for the latter… those jingle-jangle guitars and pounding hand drums render the Brothers Gibb's feverish Saturday night number almost unrecognisable. Supremo!
The Los Sundowns "Al Final de La Tarde"
There's a whiff of Ennio Morricone about this big dramatic number. One can almost spot Lee Van Cleef in the shadows outside the cantina smirking spitefully as he watches Eli Wallach scrubbing his smalls at the water trough, while singing along to the Spanish lyrics. Laden with reverb, this single from their self-titled six-track EP is an adaptation of a song by the Chilean balladeer, Buddy Richard. It was recorded, produced and updated as a purée of psychedelic Latin soul by Beto Martinez of Money Chicha fame at his studio in Austin, Texas. File under "Curiosities".
Marcos Resende & Index "Nergal"
Here's one I missed from last time to which I'd like to draw your attention since the full album is released at the end of January and, sadly, Marcos Resende himself departed late last year. Joe Davis of Far Out Recordings spent 25 years badgering the keyboard wizard for the tapes of "the lost debut album" from 1976. After forming a prog-jazz outfit called Status, who opened shows for a disparate bunch of stars from Elton John to Art Blakey's Jazz Messengers, Resende formed a new quartet in Brazil to feature his battery of keyboards. It was recorded under the aegis of sound engineer Toninho Barbosa, responsible for Azymuth's Light As a Feather among other stand-out albums of the time. This wonderful (lengthy) lead single is enhanced by congas and a full brass section to give it the feel of a Creed Taylor production, with whose CTI label Resende almost sealed a deal. It's the most distinctive track of an album that recalls the Azymuth classic in many ways, not least the sonic parallels between Resende and another former keyboard maestro, José Roberto Bertrami.
Natiruts, Ziggy Marley, Yalitza Aparicio "América Vibra"
"Viva México, Viva Brasil, Viva Jamaica…" as one YouTube commentator proclaims. The Brazilian band Natiruts invited Ziggy Marley and the Mexican actress Yalitza Aparicio, nominated for an Oscar for her lead role in the brilliant Roma, to collaborate on this clarion-call to the American peoples, north and south, to unite for a world with more love and justice. Amen to that notion! Marley's lyrics speak of the urgent need to "take care of the planet, take care of each other and just build a better world together." Performed in Portuguese, English and Spanish, like so many such joint ventures the result (to these jaundiced ears at least) is a little less than the sum of its parts.

Follow Sounds and Colours: Facebook / Twitter / Instagram / Mixcloud / Soundcloud / Bandcamp

Subscribe to the Sounds and Colours Newsletter for regular updates, news and competitions bringing the best of Latin American culture direct to your Inbox.
Share: