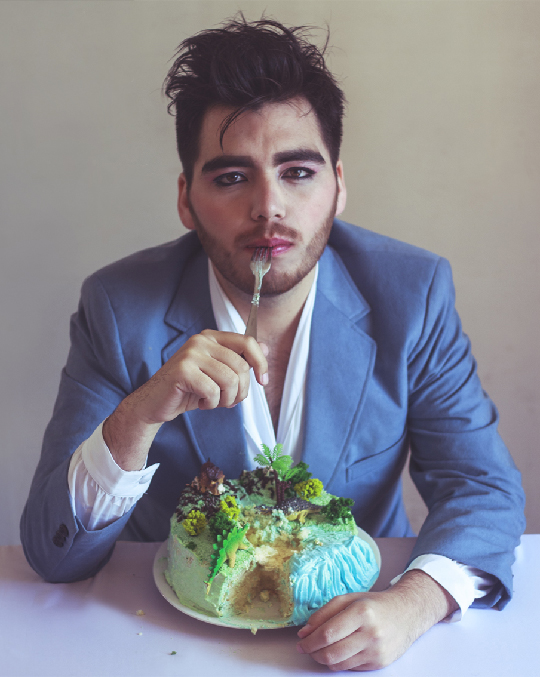 Social Justice at the Latin Alternative Music Conference
29 July, 2014
Two years ago, Calle 13 – probably the most well-known socially conscious Latin artists today – caused New York City's Prospect Park to close its gates to the beyond-capacity crowd that lined up to see their free performance for the Latin Alternative Music Conference. Residente and Visitante, as they call themselves, utilized the opportunity to sing to thousands about Latin America's history of exploitation through "Latinoamérica" and even promote immigrant rights through Residente's shirt that read "no human being is illegal." Talk about a way to deliver a message to an audience! While Calle 13 was not a part of the 2014 LAMC, quite a few of this year's artists had social justice-themed songs, so I came into the conference interested to see how the messages in their lyrics and music videos would translate to their live performances. Especially since the conference always has a fun vibe to it, with outdoor concerts and after parties, I wondered if the bands would be able to balance their serious with fun.
What I learned from the artists at this year's LAMC is that it doesn't have to be one or the other: you can still challenge outdated social norms while having fun dancing. The conference always brings a wide diversity of artists to New York City (and that's what I love about it!), so it's natural that the artists this year reflected the many ways in which music is used: to get over a recent breakup, to dance the night away, or to challenge listeners to think and act on social issues. I love easy-listening, danceable music as much as anyone (can you say Pitbull?), but I think it's especially great when music is used as a platform for social change.
The first act that surprised everyone at the conference was Chilean singer/keyboardist (me llamo) Sebastián (pictured above). He won the applause and laughter of the crowd at The Mercury Lounge not just for his humor, but also for his lyrics that challenge gender norms (see the Sounds and Colours Highlights section for more details on the show). Sebastián's song "Niños Rosados" (official video below) pushes against the societal notion that girls like pink and boys like blue. The lyrics speak of a memory of playing with his sister's doll as a kid, of having it taken away and replaced with a toy car, and being left wanting his Barbie back. The audience both laughed and applauded these lyrics, balancing support for the cause with humor.
I got a chance to interview (me llamo) Sebastián after the conference to ask him more about how he uses his music during performances to promote social justice issues. He said he feels that a concert is a success if he is able to "connect and create a space of containment where the music can live and make people reflect." While his shows are fun and mixed with humor, Sebastián says he also uses his music for activism. He was even invited to sing in the March for Diversity in Santiago this year, but was unfortunately unable to make it due to being out of the country.
I was also interested to know how artists like (me llamo) Sebastián get started writing about social issues. He always strives to be open and honest with his message in his songs: "after many internal contradictions and personal struggles, my brain understood that there was no reason to box myself in anything, and therefore, the songs about these themes emerged from my head without censure." Indeed, his music videos don't try to hide anything: he often appears in makeup or jewels. When asked about the reception of his music and videos in Chile, Sebastián said that "Niños Rosados" is playing on the major radio stations in the country, and that while "there are always comments of little tolerance," he thinks that the widespread play on the radio shows that "there are many people in my country that are already ready to open themselves to tolerance." And what's next for (me llamo) Sebastián? Currently he is very interested in working on projects that deal with freedom of the body, something that involves social issues like equal marriage, safe abortion, and legalization of substances like marijuana. He's also interested in getting on Broadway: again, mixing the fun with the serious!
Another band that I knew had a message coming into the conference was ChocQuibTown. This friendly band from the Pacific coast of Colombia talks a lot about the importance of place and race in their fusion songs of traditional Colombian music and hip hop. Especially important to them is their regional identity as Afro-Colombians along the Pacific Coast. While their Prospect Park performance didn't garner nearly as many fans as Calle 13 did two years ago, the band pushed against negative stereotypes of Colombia by repeating the closing lyric of "Somos Pacífico" (official video below; lyrics translated to English): "because Colombia is more than coca, marijuana, and coffee." This surprised me – on both the music video and album version, this line is only repeated once. Live in New York, the band decided to prove to the world that Colombia is more than just drugs and violence.
A line in ChocQuibTown's other hit, "De Donde Vengo Yo," sticks out to me as one of their most outspoken lyrics against the racism and invisibility that they feel as Afro-Colombians: "National and international invisibility/self-discrimination without reason/imminent racism much corruption." In the album, these words are quickly rapped and buried in the middle of the song, but their potency always makes them stick out to me. Onstage, I thought they might highlight these lyrics a little more, but similar to the album, they were quickly passed by. Instead, ChocQuibTown's main goal on the Prospect Park stage was to get the audience pumped. Band members La Goya, Tostao, and Slow danced around the stage and encouraged the audience to do so as well by calling out "who likes salsa?!" before launching into their song "Pescao Envenenao." They also tried to build unity amongst the crowd by asking if people were from Colombia, Argentina, or Latin America. Indeed, this call-out for regional pride was a common theme throughout many of the performances at LAMC this year.
Ana Tijoux returned to the LAMC this year with a recently expanded repertoire. When she was last here in 2012 with Calle 13, her set list included songs like "Shock," which served as an anthem for Chile's student movement and also protests the neoliberal economic model imposed on Chile in the 1970's. This year, Anita's repertoire was greatly expanded with the March release of Vengo, an album brimming with Latin American pride through the use of traditional Andean instruments rather than her previously-used hip hop beat machines. I was really interested to see what she did at LAMC with "Somos Sur" – a call for unity amongst lands of the world that have traditionally been exploited. If you haven't seen the music video yet, you should.
Instead, the song that stood out throughout Ana's 2014 LAMC performances was "Antipatriarca". She chose this song during her rainy Central Park performance to really take time to talk to the audience about what mattered to her. She said she wrote it thinking of women and how it's necessary to stand up to "la locura machista." She also selected "Antipatriarca" as one of only two songs played during her acoustic set at SOB's later that week, similarly opening it with a dedication to women. The song's lyrics are a march against machismo, a direct attack against the denigration of women: "you won't humiliate me, you won't yell at me/You won't conquer me, you won't hit me/You won't denigrate me, you won't make me/You won't silence me, you won't shut me up." From what I gather from her interviews, the "you" she is addressing could be either man or woman, since even women are cultured to follow the machismo norms of society. If we relate it back to the gender norms that (me llamo) Sebastián talks about, women themselves may impose the idea that pink is a color for girls. No matter what she sings about, Ana Tijoux stands against machismo just by being a fantastic, strong woman rapper in a male-dominated genre.
La Santa Cecilia helped close out the conference on Saturday during their free show in Central Park. This Los Angeles-based, Mexican-American band has already been featured in the New York Times for being a "Band With a Message." Because of that, I knew they were active in promoting immigrants' rights, so I was interested to see how they would approach it on stage. Instead of playing their song "El Hielo" (or translation "Ice," a reference to Immigration and Customs Enforcement), they decided to acknowledge the 11 million undocumented immigrants living in the United States during their introduction to "Strawberry Fields," a take on the Beatles' classic. In a mixture of Spanish and English, lead singer Marisoul asked the audience to take a trip with her "behind the scenes" in order to understand where a lot of the labor in the US comes from. An animated video in the background of the strawberry fields of California – where many undocumented laborers work – helped make the connection between the melody and the message for the audience (you can watch a video of La Santa Cecilia at The Grammys explaining the connection between "Strawberry Fields Forever" and migrant workers below). Like other artists, La Santa Cecilia talked about their cause, but they didn't make their whole performance about that. They also danced onstage and helped the audience enjoy the cloudless sunny day with them.
In summary, none of the artists at LAMC let their social message overpower their general performance. They all wanted the audience to laugh, to dance, to bond, to have a good time. And that's precisely the reason that music is such a powerful tool for social movements: it makes the delivery of the message more enjoyable and helps promote the identity and unity that bring people together to support a cause.

Follow Sounds and Colours: Facebook / Twitter / Instagram / Mixcloud / Soundcloud / Bandcamp

Subscribe to the Sounds and Colours Newsletter for regular updates, news and competitions bringing the best of Latin American culture direct to your Inbox.
Share: