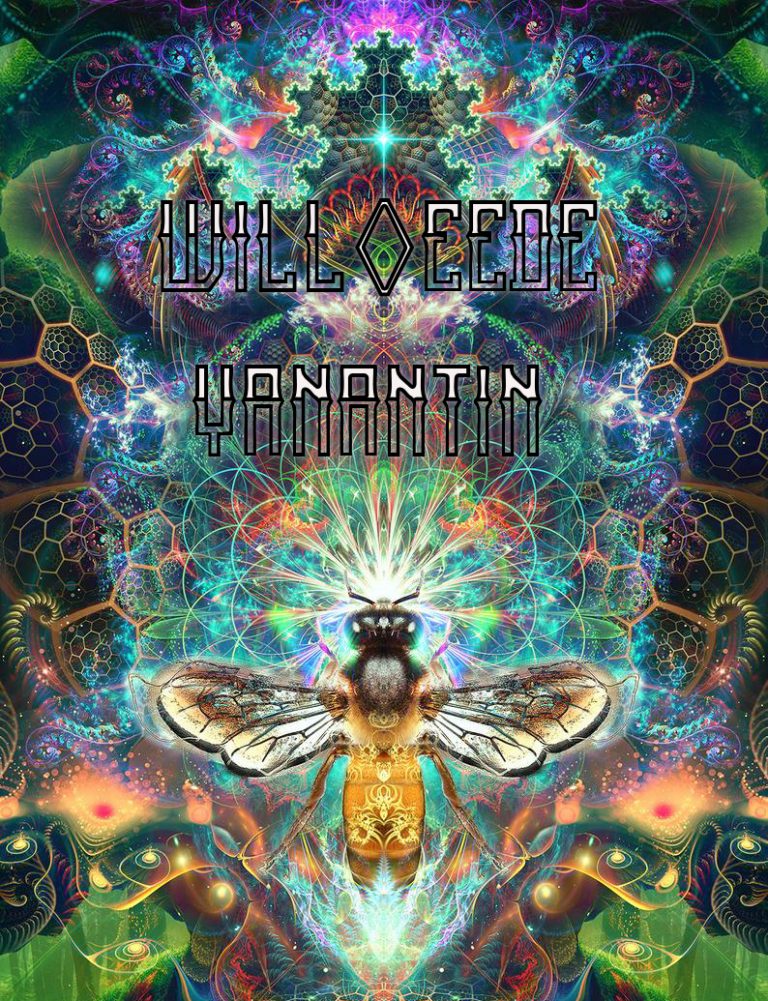 Will Eede's Yanantin Mixtape (aka A Trip to the Origins of Latin Downtempo)
06 September, 2021
Back in 2012 the complexion for Latin American electronic music was very different. Electronic cumbia was into its stride, and new bass-heavy DIY styles borne out of favelas and poor neighbourhoods were being picked up by tropical DJs globally, baile funk being a shiny example, but there was something interesting bubbling which would change the whole outlook for how to make electronic music in the region. This was something Canadian Will Eede, then affiliated with the Wepa! collective, picked up on when he released his Khuyay mixtape (which you can listen to here).
Khuyay was one of the first mixtapes I heard that united electronic music from across Latin America, music which would later be broadly understood as Latin downtempo. This was music which could be played in a club, but also had the detail and depth to be played in headphones or at home; producers such as Chancha Via Circuito, El Búho, El Remolón, King Coya, Deltatron and Matanza slowed down the tempo, finding inspiration in folk culture from the Andes, the Amazon and urban centres, with cumbia still a presence; it was after all through the digital cumbia movement in Buenos Aires that some of these producers came to be known. This movement was captured on Khuyay, and here's Will to talk a little about the process of putting that mix together:
"When I made Khuyay I was really interested in organic electronic music and since I also liked bassy-dubstep I thought about using pan-flutes as a bass line. To find the right sounds I had to listen thousands of tracks from a big library of Andean folk music; I shared that library with a few other producers and they helped them with their tracks to shape a music movement that I believe kept growing and evolving since then."

Will Eede
After Khuyay hit, I never heard from Will Eede again, though I have to say the mix stayed in my mind. Recently, he got in touch to say he was back making music again after some personal turmoil and had returned to the songs with which he was working back in 2012. The Khuyay journey continues…
Yanantin is the next chapter. As with Khuyay it was constructed using a layout of samples that had been organised to be played live with the APC40. Some of these samples are Eede's own, with others coming from folk recordings and contemporaries. Intended to be played as an opening set, Yanantin features samples by:
Bigote, Grita, Chancha Via Circuito, El Remolón, Self Evident, Gameboy, Tones, Livingstone, Axel Krygier, El Búho, Inti Illimani, Tito La Rosa, King Coya, Luisao, Doña María, Rogelio H, Pedro D' Alessandro, Deltatron, Negro, Mad Season, Eartha Kitt, Jorge Reyes, Le Daron and Reyes de la Milanga.
Listen to Will Eede's Yanantin mixtape below:

Follow Sounds and Colours: Facebook / Twitter / Instagram / Mixcloud / Soundcloud / Bandcamp

Subscribe to the Sounds and Colours Newsletter for regular updates, news and competitions bringing the best of Latin American culture direct to your Inbox.
Share: