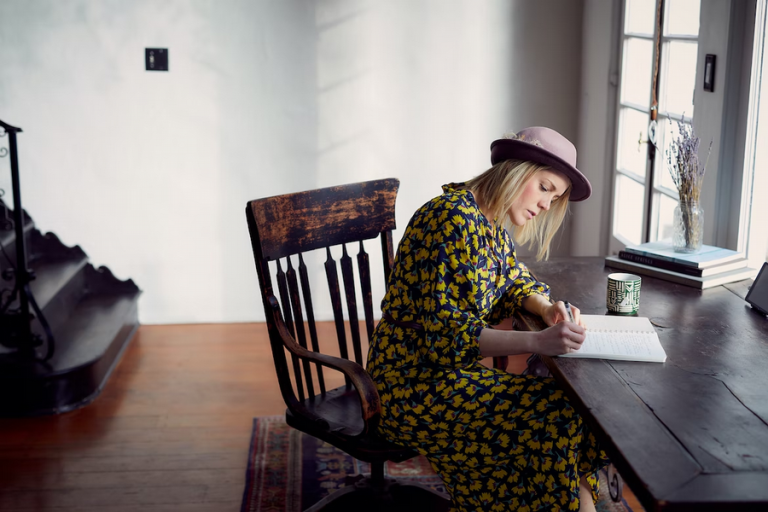 3 Amazing Latin American Authors Who Can Inspire You for Your Next Book
25 November, 2022
Writing is a creative job. The process is much more complex, regardless of how easy it may seem to pick up the pen and write down a story from your imagination. You need to be authentic while remaining part of the trend. Otherwise, your book will either get lost in the ocean of books or remain untouched on store shelves. This is why writers tend to seek inspiration from experienced writers to learn from the best and hone their craft.
If you're looking for inspiration, what better option than checking out some of the top works by Latin American authors? These writers are popular for their impactful writing and gripping narratives; people even find some of their books to be life-changing!
Now, let's introduce you to some reputed Latin-American writers and their best-selling books. Here are 5 top Latin American writers who can inspire you for your next book.
1. Rudolfo Anaya & Bless Me, Ultima
When talking about Latin American authors, it's hard not to mention the father of Chicano literature for a very long time, Rudolfo Anaya. Not only did he write famous children's books such as La Llorona: The Crying Woman, but he has also written plays and novels.
Among his works, the novel, "Bless Me, Ultima" can be named his magnum opus. The book is a coming-of-age story that indulges greatly in the aspects of family, culture, and morality; truly a timeless Chicano novel! The book is centered around Antonio Marez, a seven-year-old boy who lives in New Mexico in the 1940s. The story follows him as he grows and learns from his grandmother, a wise healer named Ultima.
Released in 1972, the book received great reviews from critics and the general audience. The struggles of identity and the Chicano culture in this book were never written in such a way in the U.S. literary canon before. Rudolfo Anaya was not formally educated, which is why he struggled greatly with the first publishing of his book.
For publishing inspirations, consider writing your own author's bio without the involvement of an established publisher. Look up biographies self-publishing for reference.
2. Isabel Allende & the House of the Spirits
Another one of the top Latin American authors who can inspire you for your next book is the great Isabel Allende, a legendary Chilean author who later transformed into a U.S. Latina writer when she relocated to California a few decades ago. She is responsible for delivering classics such as Paula, and Ines of My Soul. She also released The Soul of a Woman in the year 2020.
All her works are written in an incredible manner, but the novel she is best known for is The House Of The Spirits, a multigenerational blockbuster released in 1982 and is still talked about today. The book tells you an epic story about feminism, fate, and the struggles of class with the magical realism Latin America has to offer. The highs and lows of what we humans experience in our lives are greatly explored here. Filled with love, suffering, and perseverance, this book is sure to be a good read!
Her writings accurately depicted the harsh realities of Latinos in America as she wrote about immigrants, the drug epidemic, and other compelling issues. Her books are powerful and feminine. With all these critically acclaimed works, her legacy shows us that just because she is living in the U.S., it doesn't take away her ability to put her Spanish novels out into the world.
3. Junot Diaz & the Brief Wonderous Life of Oscar Wao
Another writer who implements their viewings on life as a Dominican immigrant struggling with poverty is Junot Diaz. Diaz grew up living in government-provided housing, and food stamps, and his mother was a house cleaner for professors of well-known universities. Now, Diaz has become a professor at MIT. He published several well-known books such as This is How You Lose Her, a short story, and of course, the critically acclaimed novel, The Brief Wondrous Life of Oscar Wao.
This author is one of the top Latin American authors who can inspire your next book because he can show you a gripping narrative filled with magical realism. His book, The Brief Wonderous Life of Oscar Wao, is about an overweight Dominican American child who is a strong believer of true love. Not only was the novel loved by the public, but Diaz also won the national book critics award and the Pulitzer prize for fiction as well!
Although his writing has been criticized for being vulgar and even sexist, He has said that how he lived has depicted his writing nature. In his books, Diaz is constantly trying to understand a world that has never done the same for him, nor has it bothered to try. Reading these books may inspire you to find a new vision for your next project as they present you with a different view of life.
Conclusion
For a writer to improve, one must constantly seek new ways of writing and search for ideas for their books. What better way is there than by reading and researching famous authors and their well-received books? After all, writing is all about your imagination and creativity, and learning from the best is bound to make your next project successful.
We hope that this article has helped you find the top Latin American authors who can inspire you for your next book, and we wish you success in your career as an author.

Follow Sounds and Colours: Facebook / Twitter / Instagram / Mixcloud / Soundcloud / Bandcamp

Subscribe to the Sounds and Colours Newsletter for regular updates, news and competitions bringing the best of Latin American culture direct to your Inbox.
Share: