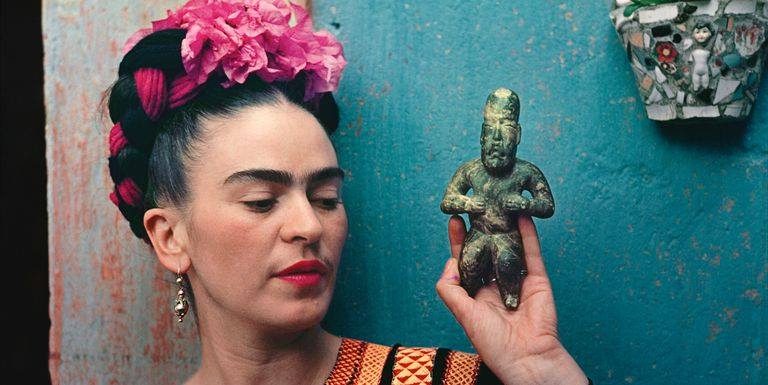 5 Latin American Artists Who Explored Relationships in Their Works
17 June, 2021
When we think of Latin America, the first images that tend to come to mind are incredible landscapes, beautiful beaches and lots of exotic places to explore.
As a result, Latin American countries are some of the most romantic places to visit and draw inspiration from. From beautiful beaches to ancient ruins, Latin American countries feature grand displays of both natural and human brilliance.
Latin American culture does a great deal to try and understand not just natural beauty, but also the beauty of human connection (love, history, art, music, and more). But just which artists explore relationships in their works, and what does this art have to offer Latin American society?
Artists and Work Featuring Love
If you're looking for work that will change the way you think about and view love, keep an eye out for these artists:
1. Feliciano Centurión
Feliciano Centurión is a visual artist from Paraguay that worked with textiles during the 80's and 90's.
His artworks were an important part of global discussions surrounding sexuality and feature themes including love, vulnerability, and compassion. Later in life, Centurión became a central figure to the Arte Light group in Buenos Aires. Most of his art features the use of household objects, such as blankets and pillows.
2. Valeska Soares
Valeska Soares is a Brazilian visual artist who studied in New York during the 90's. She works mostly with sculptures, visual installations, drawings, photography, and even videos.
Her artwork is also a combination of different themes, but she mainly explores the connections between pleasure and pain, beauty and cruelty, and memory and oblivion. In 2009, she showcased her work in an exhibition in Germany called "The Daily Revolution." In it, she used perfume bottles and chocolate boxes to symbolize love.
3. Frida Kahlo
Frida Kahlo is probably one of the most known artists from Latin America. Born in Mexico, Frida Kahlo became a famous painter that was famous for creating portraits, auto-portraits, and paintings of natural landscapes and Mexican artefacts.
Apart from that, Frida Kahlo also featured love in her work, particularly a painting called "El abrazo de amor de el universo, la tierra (México), Yo, Diego y el señor Xólotl" (The love hug of the universe, the earth (Mexico), me, Diego and sir Xóloti).
4. Gabriel Garcia Marquez
Apart from the visual arts, other forms of creative expression have been used to approach the topics of love and relationships. Gabriel Garcia Marquez, a Latin American writer from Colombia, knowingly featured love and relationships in his books.
One of the most famous relationships he's created is one between characters Florentino Ariza and Fermina Daza from Love in Times of Cholera. It is a beautiful love story full of ups and downs and one that highlights just how much love can grow and change over time.
5. Chico Buarque
Chico Buarque is a Brazilian songwriter and singer from the Bossa Nova era. His lyrics often talk about love and relationships.
Some of his lyrics are more about casual encounters with the opposite sex, others have a more profound message about love. Songs such as O Meu Amor (My Love) and Eu Te Amo (I Love You) are very romantic and are sure to fill listeners with reminders of those they care about most.
Marie Miguel has been a writing and research expert for nearly a decade, covering a variety of health- related topics. Currently, she is contributing to the expansion and growth of a free online mental health resource with BetterHelp.com. With an interest and dedication to addressing stigmas associated with mental health, she continues to specifically target subjects related to anxiety and depression.

Follow Sounds and Colours: Facebook / Twitter / Instagram / Mixcloud / Soundcloud / Bandcamp

Subscribe to the Sounds and Colours Newsletter for regular updates, news and competitions bringing the best of Latin American culture direct to your Inbox.
Share: