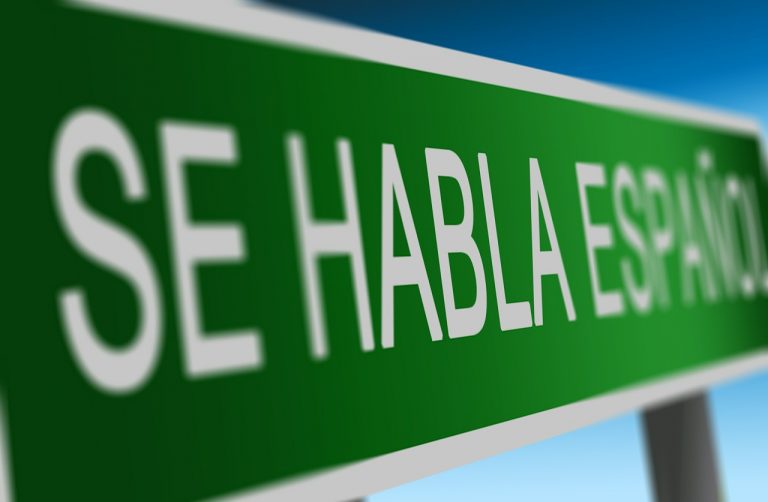 5 Promising Career Opportunities for Spanish Speakers
20 October, 2020
Being bilingual is a superpower in today's world. What's more, it can open many doors in life. Spanish speakers may not always think their multilingual skills could make a difference, but they can. The following are five careers that value Spanish speakers the way they should be.
1. Children's Book Author
Those who want to do something on their terms might want to consider becoming an author. More people in this country see the importance of children knowing multiple languages. These parents are hungry for content that could help their children learn languages like Spanish. Your bilingual skills will be on display if you're able to create great kids' books that tell stories in both languages. This career will take a lot of work since you're going to have to find publishers and an audience, but it can be quite rewarding. If you're able to connect with your audience, you'll end up changing lives, and that's worth all the time you put into this career.
2. Medical Interpreter
A patient must understand a doctor's recommendations, yet it's not always possible. Some patients don't know English well enough to communicate with their doctors, putting patients at risk in the process. Some folks who haven't mastered the language rely on their children. The child may know the language but may not know some of the words used by a medical professional. This means the child might communicate partly, and that could put the patient in danger. Miscommunication is a big problem, and you can be a part of the solution by finding an online resource for medical interpreter jobs. Some of these jobs require you to stay in one hospital, but you could be a traveling interpreter if you're a traveler.
3. Teaching
Search your heart. You know if you want to change people's lives. If that's you, then a teaching career may be right for you. You can take several teaching opportunities like teaching Spanish to English speakers or vice versa. Many native Spanish speakers want to learn English to land jobs or better assimilate to life in the United States. Some people are looking to take that big step towards citizenship, and you'll be there to help them out. If you want to travel, consider taking similar positions in Spanish speaking countries where folks are trying to learn English to travel to English speaking countries. You just have to decide on the right path.
4. Law Enforcement Positions
Effective communication within law enforcement can be the difference between life and death. This is another career that puts your bilingual skills front and center. The US borders a Spanish-speaking country, so it makes sense that many folks in this country don't know English well. There are many communities across the country where the residents speak various languages, which means those who speak the same language are sought after by local police. Positions in the FBI, border patrol, and in the police department can use your skills. The tasks you could do include making arrests, commands, and even interviewing folks. If you're ready to take on this responsibility and are prepared to face some of the dangers these careers face, then law enforcement is for you.
5. Social Worker
Social workers can be a great help to communities, but sometimes, they have to face all sorts of issues that could shatter your heart into pieces. If you know Spanish and know this is the career you want, then make a run towards it. Bilingual social workers are in great demand across the country. You can make a difference in the lives of children and the lives of many families. You'll probably have to work in communities where there's a sizable Spanish-speaking population, but there are communities like this all over the country, so you don't have to feel limited. You will have to hear intimate details about other people's lives, which can take a toll on you. Get into the details of the kinds of problems you'll face in this career before deciding on it.
These are five career opportunities for you, but there's more like becoming a diplomat or an interpreter for a politician, just to name a few more. What you want to do is ask yourself what you want to do with the rest of your life, and see what types of jobs out there require your specific language skills. Don't settle for anything other than the career you feel is right.

Follow Sounds and Colours: Facebook / Twitter / Instagram / Mixcloud / Soundcloud / Bandcamp

Subscribe to the Sounds and Colours Newsletter for regular updates, news and competitions bringing the best of Latin American culture direct to your Inbox.
Share: